A two-year-old boy and his mother were shot in a drive-by shooting in West Memphis, Arkansas, early Friday morning that left the young child dead.
Police were responding to a call about a shooting just after 1 a.m. when they learned that two victims had been taken to the hospital, the West Memphis Police Department said in a statement posted on Facebook.
The 2-year-old died as a result of his injuries while the mother was transferred to another hospital for further treatment, "but is expected to survive."
"Officers that responded to the area of 741 North 18th Street were able to locate and secure the crime scene for investigators of the Criminal Investigation Division," the police department wrote. "This is an ongoing investigation and at this time no arrests have been made. The investigators are working to gather the facts of the incident and interview witnesses so information regarding this incident is subject to change."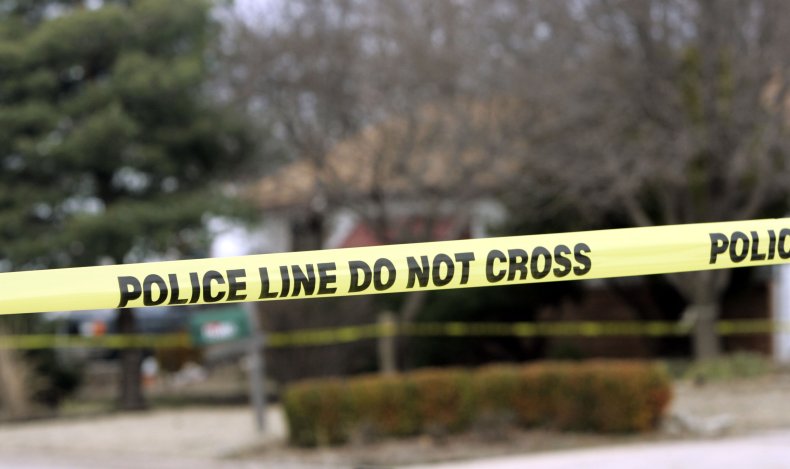 West Memphis Mayor Marco McClendon said Friday that the mother and the child inside the home weren't the intended targets, local news station Fox 13 reported.
"The target you were looking for was not even nowhere around. We have to exhaust all resources to make sure we bring you to justice," the mayor said, according to Fox 13. "You have individuals who do cowardly, and I mean cowardly, moves and actions. And you're taking the life of a child who may have had a bright future for years and years to come. And now you're on the run."
Newsweek has reached out to the West Memphis Police Department for any updates about the case.
Gun Violence Epidemic
In a separate shooting this month in Detroit, an 11-year-old girl was killed during a sleepover when a gunman opened fire outside of a home. Five children and two adults were in the house at the time of the shooting, but no one else suffered injuries.
On Wednesday, a mother and her child were kidnapped outside of a daycare center in DeKalb County, Georgia, when the mother was fatally shot while holding her baby. The child's father allegedly committed the kidnapping and murder, police said.
In February, a 6-year-old boy was killed and four others were injured in a drive-by shooting in Mississippi. Children were playing basketball in a park at the time of the incident.