Woman Kidnapped From Daycare, Fatally Shot as She Held Onto Baby: Family
A young mother and her child were kidnapped on Wednesday afternoon outside of a daycare center in DeKalb County, Georgia, before the mother was fatally shot while holding her baby.
According to ABC affiliate WSB-TV Atlanta, DeKalb County Police received a domestic violence call around 3:45 p.m. at the Education Elevation Children's Academy. Police said that it was the child's father, 22-year-old Taco Nash, who showed up at the daycare, and confronted 21-year-old Mi'Ckeye Montgomery inside.
Chancierra Coleman, Montgomery's sister, told Fox 5 Atlanta, "She was saying, 'No,' and asking for help, yelling out for help and he got into a physical altercation with them [daycare workers] and threaten to kill everybody and so they ended up just having to let... her...go with him."
Nash then reportedly kidnapped Montgomery and their 16-month-old daughter, Khloe, and took them into a wooded area near the daycare where he committed the murder.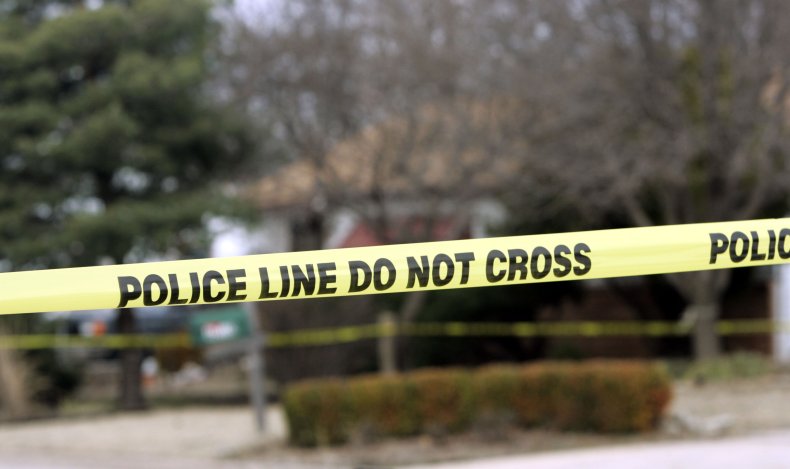 "The police said that it looked like she may have been holding Khloe when he shot her, because it was blood splatter all over her," Coleman told WSB-TV.
Fox 5 reported that police arrived minutes after the shooting where they apprehended Nash. The child was reportedly uninjured, and taken to a hospital for evaluation. Police told the family that the chase and shooting was caught on surveillance video.
Coleman said that Montgomery called a family member while being kidnapped. "She was just saying, 'Thank you,' and that she loved everybody," her sister said. "She knew he was about to kill her."
This is not the first bout of domestic violence against Nash, Montgomery's family said. Nash reportedly shot the mother once before, and physically assaulted her on several occasions, but was released on bond each time. The family also said that he was wearing an ankle monitor when he kidnapped Montgomery.
Coleman told WSB-TV that her sister's death was in part due to the police's failure to keep Nash locked up.
"They failed to protect and serve," she said. "They failed to do their job. She didn't deserve that, and Khloe doesn't deserve to be without a mother."
Other Shootings in the Area
There have been several other shootings in DeKalb County recently. On Sunday night, 16-year-old Dyshea Hall was shot and killed, and another 17-year-old was injured when shots were fired between family members in a Kroger shopping center parking lot. Hall was a member of a dance team known as Ms. D's Dancing Dolls, and was featured on the Lifetime reality series, Bring It!.
The same shooters were also involved in a shooting outside of Grady Memorial Hospital that same night, police said.
On Mother's Day, a man fatally shot three people and injured three more after they found him hiding in a closet. Meanwhile, another man died in April after being found outside of a McDonald's after being shot.
Newsweek reached out to DeKalb County Police and the Education Elevation Children's Academy for comment.