Teen From Reality TV Show Fatally Shot Outside Grocery Store
A 16-year-old girl was fatally shot and another teen critically injured on Sunday evening outside of a Kroger shopping center in DeKalb County in Georgia after a shooting in the parking lot, police said.
According to ABC affiliate WSB-TV Atlanta, police were called to the shopping center after reports of a shooting, where two groups of people allegedly got into a disagreement in the parking lot. One group in a car began to open fire at another group of people in a second car.
The victim was 16-year-old Dyshea Hall, who was a member of a dance team known as Ms. D's Dancing Dolls. The team was featured on the Lifetime reality series, Bring It!
Dance coach Dianna Williams posted on Facebook on Sunday night, "She [Hall] was fearless and would always try to elevate herself and everyone else in the dollhouse.… She was always encouraging her sisters and motivating everyone!"
"These girls are not just our dancers, they are family, they are our kids, they are our students, they are apart of us forever," Williams said in a follow-up post on Monday. "She was not a quitter, she didn't back down from anything, she was outspoken, she was the life of the party and just overall loved...... our dance family is just so hurt right now."
WSBTV reported that a 17-year-old named Javonte Wood was also shot during the incident and is in critical condition.
Atlanta Police Deputy Chief Charles Hampton said in a press conference following the incident, "This was not an active shooter.… What we do know is that the incident started in DeKalb County."
According to police, the shooters involved at the Kroger shopping center were also involved in another shooting at Grady Memorial Hospital that same night. The hospital was put on lockdown after two people were shot outside of the emergency room. One was killed, and another injured, police said.
"Preliminary investigation indicates that the incident stemmed from a dispute between family members that escalated to gunfire," an Atlanta police report stated.
Police are searching for at least two of the suspected shooters from both incidents on Sunday night, who reportedly left the scene at the grocery shopping center in a white sedan.
Anyone with information on the shooting in DeKalb County is asked to contact CrimeStoppers at 404-577-8477 or DeKalb Homicide Assault Unit at 770-724-7850.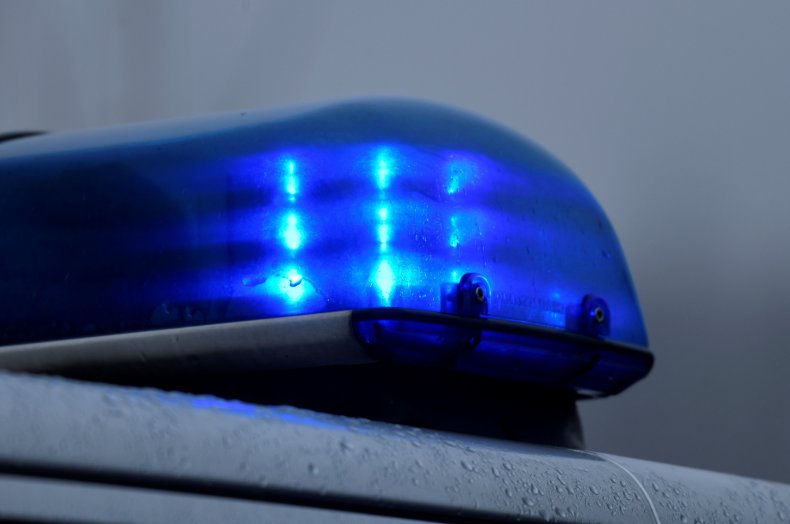 Another teenager was killed in Atlanta during a shooting in March at the Atlanta Fair, according to WSB-TV. An escalated dispute turned into a fight, and police said that a 14-year-old, a 16-year-old, and a 19-year-old were shot, the 16-year-old dying from the injuries.
And a shooting at a Waffle House in April resulted in five teenagers being struck. The victims' ages ranged from 15 years old to 19 years old, and police informed that all five suffered from non-life-threatening injuries.
Newsweek reached out to the Atlanta Police Department for further comment.