Man Suspected of Killing Teen From Reality Show Outside Store Captured
A suspect in the shooting that killed 16-year-old Dyshea Hall was arrested this week in DeKalb County, Georgia, after he turned himself in, police said.
The shooting, which occurred June 12 in the parking lot of a Kroger shopping center in DeKalb, just outside of Atlanta, injured a 17-year-old and killed Hall. The 16-year-old was a member of a dance team, known as Ms. D's Dancing Dolls, that was featured on the Lifetime reality series Bring It! The accused shooters were also involved in an incident involving gunfire on the same night outside of Atlanta's Grady Memorial Hospital.
In the shopping center incident, police believe that two groups got into a disagreement, resulting in one shooting at another. In a report following the shooting, Atlanta police said, "Preliminary investigation indicates that the incident stemmed from a dispute between family members that escalated to gunfire."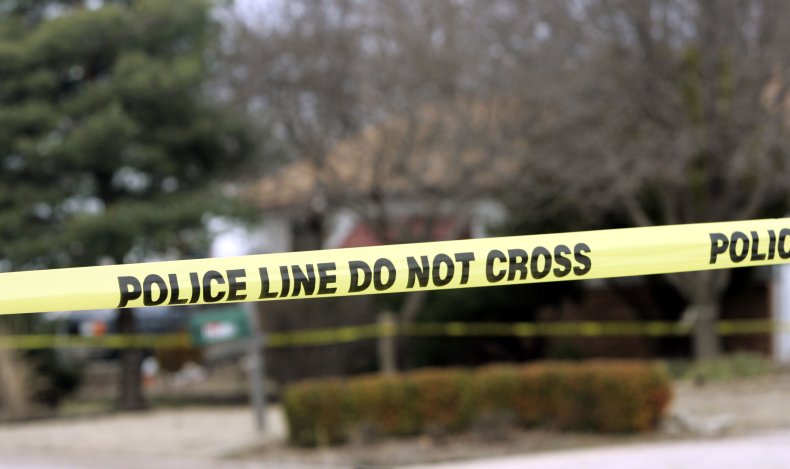 Police announced on Wednesday that a suspect, DeAnthony Cullins, turned himself in this week. He has been charged with malice murder and aggravated assault with a weapon.
Cullins was considered by police a person of interest before his arrest. The whereabouts of a second person of interest, photos of whom were released by police the day after the shooting, are not known.
Newsweek reached out to the DeKalb County police for additional comment.
A GoFundMe was created by Ms. D's Dancing Dolls dance coach Dianna Williams to help fund Hall's memorial service. The page has raised almost $5,000 at the time of this story's publication.
The day after the shooting, Williams wrote in a Facebook post, "These girls are not just our dancers, they are family, they are our kids, they are our students, they are a part of us forever. She was not a quitter, she didn't back down from anything, she was outspoken, she was the life of the party and just overall loved.... Our dance family is just so hurt right now."
Several shootings have taken place over the past few weeks in DeKalb County. Last week, a young mother and her child were kidnapped from a day care center by the father, who shot the 21-year-old woman while she held the baby in her arms.
A man fatally shot three people and injured three others on Mother's Day after they found him hiding in a closet in their house, according to police sources.
Most recently, a teen was killed in a shooting outside of a gas station on Wednesday night. Police said that multiple people were firing weapons in the parking lot outside of a Chevron station and killed a young man in his late teens, according to WXIA-TV.