A British man who made a fuss about living next door to a pedophile over 20 years ago is going to prison for sexually abusing a child.
Darren Higham, 53, of Warrington, England, sexually abused a female child for a four-year period between the ages of 7 and 11, reported the St. Helens Star. On Tuesday he appeared before Liverpool Crown Court, pleading guilty to four counts of sexual assault of a child under 13 and inciting a girl under 13 to engage in sexual activity.
But in 1999, Higham and his wife, Tracy, contacted their local newspaper, the Warrington Guardian, after they found out they were moving near a pedophile. The couple claimed they never would have moved into their home and were duped by their housing association.
Tracy Higham was eight months pregnant when they moved into that neighborhood, saying the housing association ignored that the couple had young children. The couple reportedly moved to a different home shortly thereafter.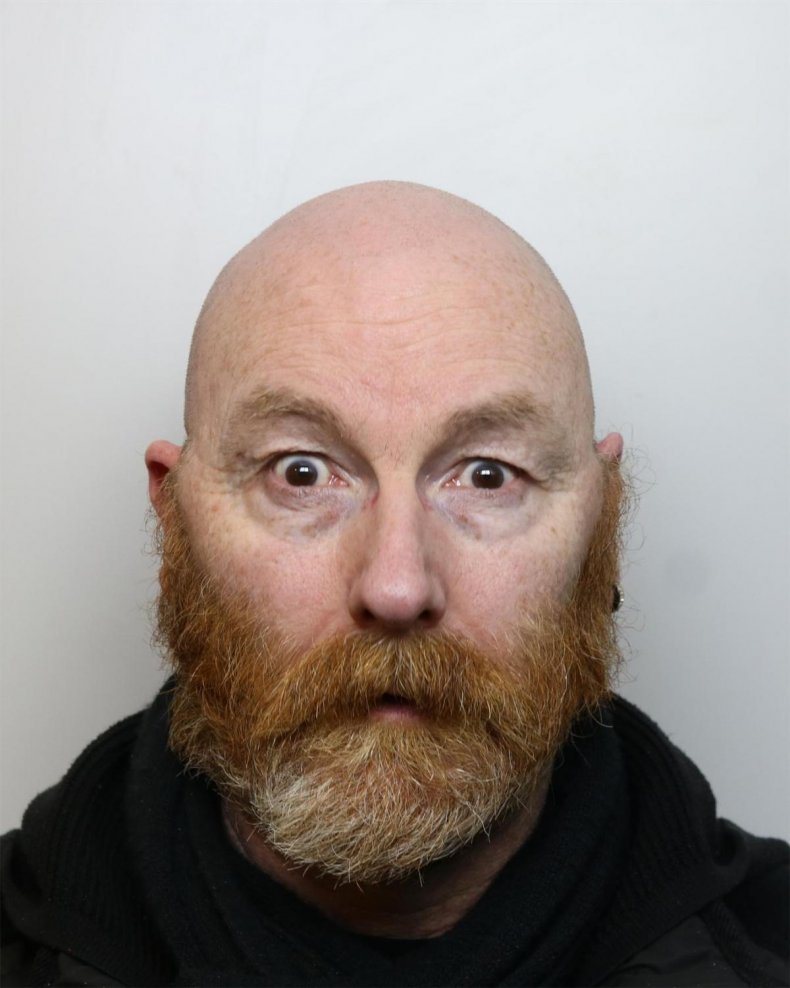 Now, a couple of decades ago later, Higham has admitted to kissing and touching his victim. He also forced her to perform sex acts on him on multiple occasions.
He also reportedly told the victim to never tell anyone about the acts because it would land him behind bars.
Child sexual abuse statistics in 2016-17 in England were compiled by the National Society for the Prevention of Cruelty to Children, as part of a study titled, "How safe are our children? The most comprehensive overview of child protection in the UK 2018."
The study noted 43,522 recorded sexual offenses against children under age 16. Another 11,324 offenses occurred against children between ages 16 and 18.
Police recorded 6,009 rapes of children under age 13 and 6,299 rapes of children under age 16.
The Office for National Statistics reported that in the year ending March 2019, police in England and Wales recorded 73,260 sexual offenses "where there are data to identify the victim was a child." The Crime Survey for England and Wales estimated that approximately 3.1 million adults between the ages of 18 to 74 years experienced sexual abuse before the age of 16 years—or about 7.5 percent of the population.
Dennis Watson, a prosecutor in the case, said that Higham—a self-described musician —was apparently out in public with his victim and someone reported the situation to authorities because something "wasn't right."
Detective Constable Chris Orme, of Cheshire Constabulary's Major Investigation Team, told Newsweek, "The young victim showed great courage in coming forward to report what had been happening."
"This ultimately meant that Darren Higham could be put in front of the court, where he pleaded guilty to these awful crimes," Orme continued. "I hope the sentence he has received brings some closure for the victim. Cheshire Constabulary is committed to protecting children and bringing to justice those who seek to harm them."
Higham reportedly later told officers that "something triggered" inside of him and that he actually had no sexual interest in children, but the victim's mother said his actions had a "massive" impact on her child—who is undergoing counseling and therapy for trauma.
"There are no words to say how much devastation and remorse I feel," Higham wrote in a statement read before the court. "I stand before you with acceptance of any punishment that you deem fit."
Higham received a four-year prison sentence in addition to 10-year restraining orders and Sexual Harm Prevention orders.
Updated 04/15/2022, 2:06 p.m. ET: This story has been updated with comments from Detective Constable Chris Orme.