A man's TikTok video of him choosing a seat next to the only other person in a movie theater has caused quite a stir among viewers, and many don't seem to agree with the choice.
TikToker @airlk shared the viral video on January 25, and it has garnered 1.5 million views so far. The video showed a screen for a movie at Cinemark Orlando to see Spider-Man: No Way Home on January 25 for an 8:45 p.m. showing.
The eight-second clip starts with text and a voice overlay saying, "This person's watching Spider-Man alone in a corner. I think they need a friend." The video shows a theater's online seating options with open seats everywhere except for one occupied seat in the back corner. The TikToker clicks on the space next to the occupied seat to choose as the spot to sit in while music plays in the background.
Some theaters offer viewers the chance to choose their seats when purchasing tickets whether online or in-person at the box office. During the COVID-19 pandemic, it's become commonplace with reduced seating capacity. A number of theaters offer consumers the option to reserve their seats online when purchasing tickets, according to Fandango.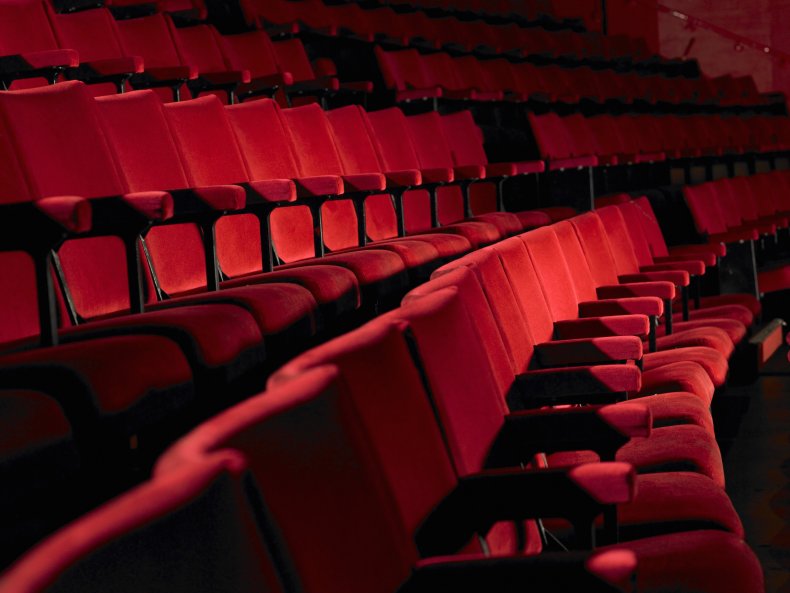 Over 63,000 people have liked the video, which has over 1,000 comments as well. While some made jokes, others didn't see the humor in the situation. One viewer made a joke with the name of the movie and the situation combined. "Spider-Man- leave me alone," they said.
Some viewers actually saw the humor in the situation. "You just had to be that guy didn't you Lol," someone also joked.
A few people wouldn't just sit there and take it if that happened to them. "I'm leaving if that happens," someone added.
While others had words of advice for the creator of the TikTok. "Bro leave them alone," a viewer wrote.
One person didn't mince words. "Me an introvert: Screams internally," the TikToker expressed.
Others had comments like, "Don't be that guy," and "They prob pick the seat to be left alone on purpose."
A TikToker admitted they've gone to a movie alone, and they would "hate" if a person sat next to them on purpose. "I go late at night on like a Monday for that reason," they added.
The TikToker apparently isn't the only one who acts like this according to comments. "Lmao I do the same thing, and I usually put my arm around them," someone wrote.
Would the theatergoer even sit there if someone just sat down next to them in an empty theater? Theories abounded on that particular point. "I bet they'd get up and move to the other corner," someone suggested.
A TikToker equated the situation to "standing next to some guy at the urinals while the other stalls are free."
A viewer mentioned if they were going to the theater alone, they'd choose a corner just like that because of social anxiety, admitting they'd "literally cry if someone sat next to me like that."
Newsweek reached out to @airlk for comment.