Man Claims Driver Ate Order and Emptied Ashtray in Food When He Didn't Tip
A man alleging a DoorDash driver ate half of his food and emptied their ashtray onto the remaining food after they didn't tip has ignited a debate over the situation.
The viral TikTok making the claim, captioned, "#DoorDash #SeeHerGreatness #OscarsAtHome #VenmoSpringBreak #WomenOwnedBusiness #Macy'sOwnYourStyle #FYP #ForYou #Kanye #Warzone," has been viewed 374,800 times and liked 19,800 times since being posted on March 20.
According to a FinanceBuzz survey, the average amount that people tip is 15.7 percent. Around 52 percent tip in cash, while 46 percent utilize the app they order their food with to leave a tip.
In the six-second clip posted by TikToker @Goldology, a voice overlay read words displayed in the clip: "DoorDash really emptied their ashtray in my food and ate half of it 'cause I didn't tip. WTF?"
Along with music, the TikToker showed a food bag, opening it, revealing food from Chick-fil-A that appeared to have a brown substance spilled all over it, which the TikToker claimed is from an ashtray.
A bowl of mac and cheese is opened on its side with ash on it in the bag, and the TikToker also showed a close-up of the fries covered in the ash particles before the video cut off. There's also more of the substance on the covering for the mac and cheese and inside the bag as well.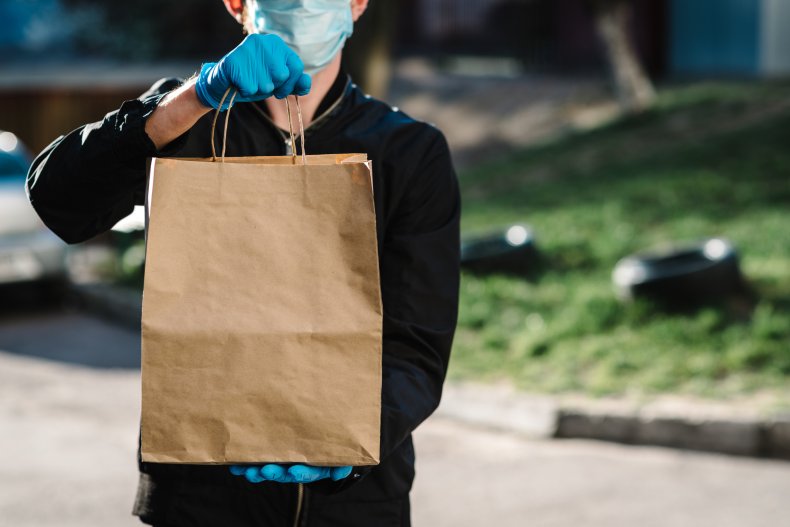 The content has prompted a debate over the situation in the comments with over 2,100 opinions. Some people think the creator of the video needs to get the delivery service involved.
"Call DoorDash, they poisoned your food with ashes, and they will get permanently banned," a viewer said.
A lot of people don't agree with the behavior on the driver's part. "Nah, like you should tip, but it's up to the driver if they want to accept it or not," a TikToker pointed out. "Not accept it and get mad, then do this."
Some people actually tip in cash, and that was also brought up. "Imagine you were gonna tip them in cash, Lmao," a viewer wrote.
Drivers have other options than just taking an order that hasn't offered up a tip yet. "You know what I do when people don't tip?" a viewer added. "Just don't accept it and take a better order. Drivers really tripping think this will convince someone to tip."
However, some think the TikToker actually deserved what happened. "Was it illegal?" the user asked. "Yes. Did you deserve it? Also yes."
A TikTok user admitted that it "was wrong, but so was what you did."
Others had comments like, "That's what you get," and, "Deserved."
While another viewer doesn't think they have to tip at all. "They already get paid where they work at, no one said I gotta tip nun," they expressed.
Newsweek reached out to TikToker @Goldology and DoorDash for comment.