Many people online are shocked that a woman's date blatantly admitted to Googling her medication, asking if she was "mentally ill," and stating that he wouldn't want to continue with her if that was the case.
The TikTok recounting events, captioned, "Not even a good morning... #foryoupage #foryou #mentalillness #antipsychotic #toxic," has been viewed 5.9 million times and liked over 763,000 times since it was shared on March 19.
The National Alliance on Mental Health reports that one in five adults in the United States experiences mental illness every year. While one in 20 experiences serious mental illness each year as well. When it comes to children and adolescents, one in six between 6 and 17 years of age also experiences a mental health disorder each year.
In the five-second clip shared by TikToker @bitchcraft444, or Chloe, she shares a screenshot of texts exchanged supposedly between herself and her date from the previous evening.
Sound effects played of a man laughing, and half of the creator's face is shown on the side of the screen, seeming to laugh along as well. The name of the woman's date isn't shown, and previous texts are blacked out.
The TikToker asked via text, "Hey, how's your evening?"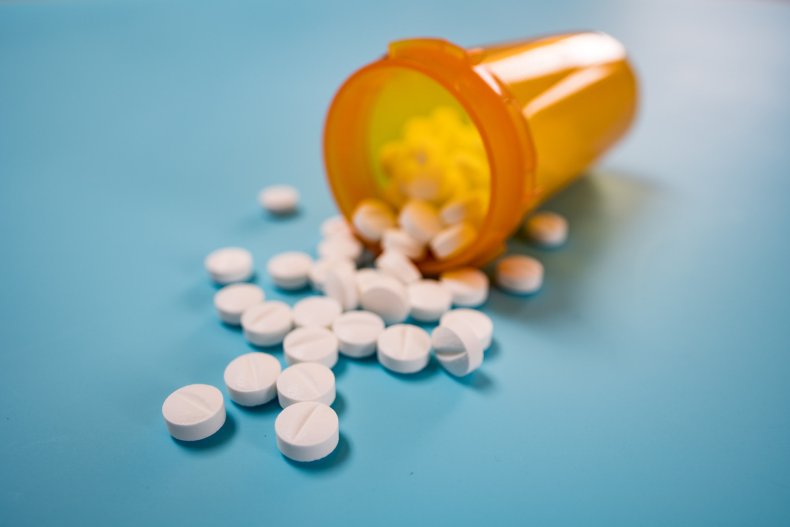 The man replied back with a long block of text: "Hey, not to be rude, and this is super awkward for me... The other night was fun, but I Googled those tablets you left on your bathroom sink (super invasive of me I know), and it said they were anti-psychotics... You're not mentally ill, are you? Just a turn-off, and I wouldn't wanna go further if so."
Over 15,000 comments came pouring in over the viral TikTok, and a debate has ensued over the situation as well in regard to dating someone with a mental illness.
Some people had opinions over the man's behavior. "Men never fail to amaze me," a viewer said, and their reaction received over 148,000 likes on its own.
One person is sorry for the woman, but they are "glad" she "saw this person's true face earlier."
Many viewers rallied around the TikToker in support. "'Not to be rude, but you taking care of your mental health is a turn-off for me,'" a viewer said while rewording the comment. "You dodged a bullet, love."
In fact, a lot of people thought what the man did and said was out of line. "He's worried about 'crazy' people, but he's the one who Googled your medicine," a viewer pointed out.
Some still saw humor in the situation. "Tell him you only have a few more hours until you transform," a TikToker joked.
The topic of mental health was brought up by many viewers. "Everyone's got problems, I prefer people who treat theirs," a viewer admitted.
Another said they'd respond by saying, "You Googled my medicine. At least I have my mental health controlled," adding, "They do not."
However, not everyone thinks the man's comments were necessarily in the wrong. "May be badly worded, but totally understandable," a TikToker said.
Some say it's not an uncommon practice.
"he googled someone's pills... tell him welcome to the club," a commenter said.
Others defended the man, saying he could have been looking out for his own well-being.
Others seemed to be on the side of the woman's date as well. "I don't see the issue," a viewer explained. "He's not interested."
Newsweek reached out to @bitchcraft444 for comment.