Man Confronts Stranger Photographing His 2-Year-Old Daughter in Public
A video of a stranger confronted for photographing another man's young child has drawn an illicit reaction.
The video posted on Reddit's "Public Freakout" forum by u/tefunka and upvoted over 38,000 times showed a man being asked by another man off-camera why he took a picture of his 2-year-old child.
It was also posted on behalf of the TikTok account @CancelCreeps. That account said the video, which has over 1 million views on that platform, was taken in Newport Beach, California.
"Why don't you stay away from me?" said the confronted individual as he continued to try walking in the public outdoor setting. It's unclear where the video was recorded.
A security guard interferes and asks what happened to initiate the dispute.
"He took a picture of my 2-year-old daughter, he took several pictures," said the father. "I want to know why he took pictures of my 2-year-old daughter."
When security asked the man why he photographed the child, the stranger replied, "She's a cute kid."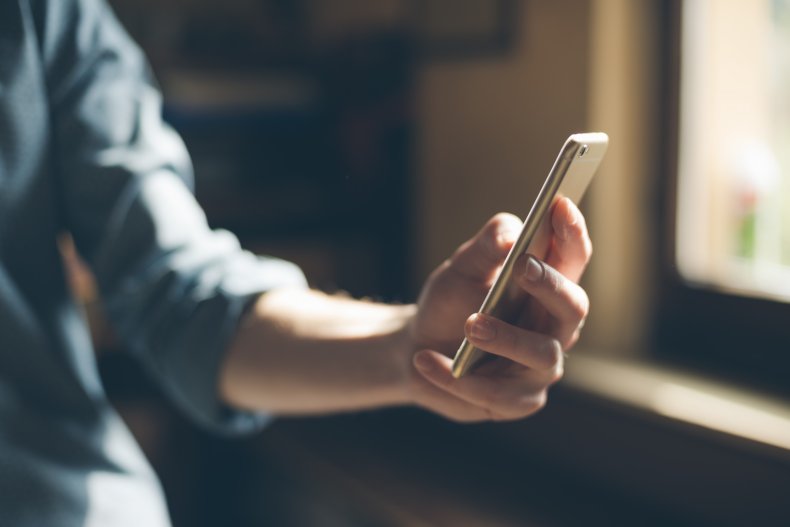 The man then took out his phone and appeared to show all the photos he took of the young girl. When security asked the man in question if he understood the concern, the man replied, "Actually, I don't."
"Hey, OK pal, just so it's clear: My concern is that a pedophile would do the exact same thing that you did," the father said. "Do you understand?"
The man replied, "That might be true," which prompted the father to tell the man he's "in the same camp as a pedophile."
Replies on both Reddit and TikTok were essentially all in favor of the father in this situation, with most on each platform saying there's no reason to photograph someone else's child.
"I mean, it's possible to appreciate cute kids. I do it often when I'm out and about," one Redditor said. "I don't take pictures to take home with me."
"While there is no expectation of privacy in public and its lawful for you to take anyone's photo in public, snapping pics of someone's 2yo is a quick way to find yourself on the receiving end of a world of hurt," another user said.
When one TikToker inquired as to whether the photos on the stranger's phone were also erased from the "deleted photos" folder, the individual who recorded the video clarified that they were.
The nonprofit organization Race Against Abuse of Children Everywhere (RAACE) was founded in 2004 and aims to eliminate child abuse before it ever occurs. The organization said that one in three girls and one in seven boys are sexually abused by age 18, with only 1 in 10 children ever telling anyone they were abused.
"Most perpetrators will continue to abuse children if they are not reported and stopped," RAACE said, adding that almost 70 percent of child sex offenders have between one and nine victims while at least 20 percent of them have to 10 to 40 victims.
An average serial child molester may have as many as 400 victims in his lifetime, they added.
Lauren's Kids, a nonprofit organization that started in 2007 also to prevent childhood sexual abuse while helping survivors heal, referenced data from other national sexual abuse organizations.
The National Association of Adult Survivors of Child Abuse estimated that there are more than 42 million survivors of sexual abuse in the United States. The Child Molestation Research and Prevention Institute claimed that about 95 percent of sexual abuse is preventable through education.
Newsweek reached out to u/tefunka for comment.