A man is garnering attention online after it emerged he is planning a trip away on his girlfriend's birthday.
The only problem is, she isn't invited.
Though many of us will insist otherwise, regardless of your advancing years, birthdays matter. The statistics bear this out, with a survey by Ipsos Reid finding that 89 percent of Americans believe it is important to celebrate birthdays with friends, family and loved ones.
However, one woman writing on Mumsnet looks set to be spending her birthday away from her boyfriend of 18 months and she's far from happy about it.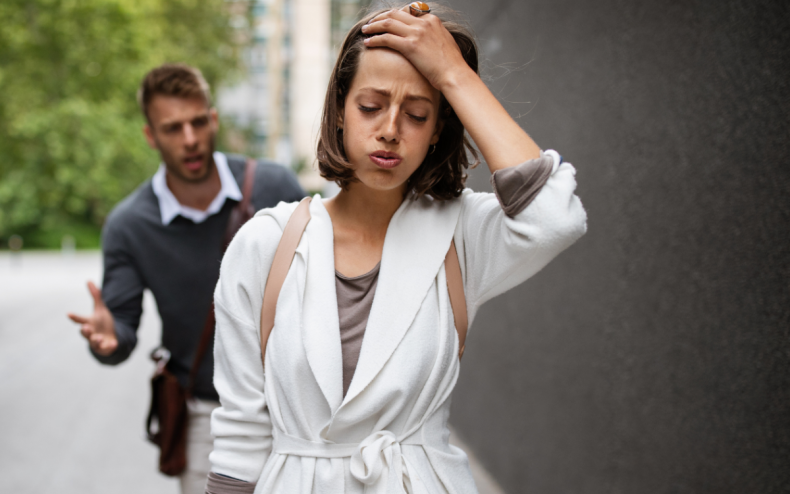 In a post shared under the handle Putia, the woman explained that up until this point their relationship has been "pretty flawless" with the pair not exchanging "so much as cross word" during their time together.
"I have been in some pretty s***y relationships in the past, and as such, I have learnt to value my worth and be with a partner who appreciates and prioritizes me," she wrote.
Despite these past difficulties, she felt things had changed and she was "in love" with her new man and they were "perfect for each other." Or at least, she thought that "until now."
With her birthday fast approaching she was expecting him to pull out all the stops, particularly as she made a "huge fuss" for his. "I love spoiling my loved ones, taking care of them, making them feel special," she explained.
Originally, he was due to return from a seven-day vacation with friends "in time" for her birthday, so she booked them a spa and hotel break together.
However, he has now announced he is planning to stay out there for a few days more and will therefore miss her birthday.
Though he suggested she take "someone else" on the hotel and spa break, she has been left "upset" at the change. "I feel let down and not prioritized," she wrote. "I booked the spa break and hotel with a romantic getaway in mind."
Now left with just a few weeks to find someone else to accompany her, the snub has left the woman questioning their future together. "Is this as good as it gets?" she wrote. "I had dreams of us spending our future together but I feel his actions to be very selfish, inconsiderate and off putting."
Though it may have seemed like a drastic response on first glance, for many on social media, the woman was right to feel angry and let down.
Anxiousmumagain felt her anger was justified, writing: "He committed to the spa break with you and now he's letting you down at the last minute."
Alternativelywired said: "It's the fact he says he'd be back in time...That's the kick in the teeth, him choosing to miss your birthday especially when he knows you've booked a romantic break for you both."
Dudsvile commented: "I would be hurt. I once moved across the country to live with my boyfriend. On my first birthday after moving in he took a completely optional trip. I began seeing holes in the relationship. It didn't last."
FlissyPaps urged the woman to confront her partner over the matter.
"Let him know how disappointed and upset you are," they said. "See what his response is. Then time to seriously consider your future together, if birthdays and celebrations are important to you."
Mally100 added: "If at 18 months he can disappoint you without a second thought what is there to look forward to. That's really awful of him since he knew you had booked a trip as well."
Newsweek has contacted Putia for comment.
If you have a similar family dilemma, let us know via life@newsweek.com. We can ask experts for advice, and your story could be featured on Newsweek.