Internet Retches at Man Who Doesn't Use Shampoo or Toothpaste: 'Rancid'
A man's unconventional personal hygiene routine has sparked derision and debate after he revealed he does not use shampoo or toothpaste but instead prefers to clean himself using "just water."
Dr. Paul Saladino MD, has made his name online as one of the chief proponents of the "carnivore diet" a zero carb diet based around fresh fruit, vegetables, grass-fed meats and wild seafood designed to help with weight loss and in dealing with autoimmune conditions.
An author, who has previously appeared on the The Joe Rogan Podcast, Saladino also has a sizable social media presence, including a TikTok account that boasts over 100,000 followers.
Posting under the handle carnivoremd2, he regularly shares clips offering advice on all things dietary and fitness based. However, one of his most recent videos has been getting a decidedly mixed reaction.
In the clip, which has been viewed 1.1 million times, Saladino can be seen showering as he extols the virtues of a hygiene regime that is unusual to say the least.
"People always ask me what kind of shampoo I use? None. Just water." he says on the video. "Soap? Just water, don't use that either."
Saladino continues: "What about toothpaste? No. Just brush those pearly whites with water and a toothbrush to get plaque off. Deodorant. Bull****. Why would I use that stuff?"
He claims that ultimately "the quality of your diet will determine how you smell and how your breath is" and is opposed to shampoo and soaps as, according to Saladino, they are full of "full of parabens and phthalates, fragrances, xenoestrogens" and "hormonal disruptors."
"Water works fine for me," he states. "I don't have bad breath because I don't have G.I. dysbiosis."
Saladino adds: "Your bad breath isn't the fact you're not using enough toothpaste, it's the fact your diet is garbage."
He tells viewers he's "not afraid to smell like a human" and, by way of a reference, points to his girlfriend who confirms that he does not smell or appear unkempt or unhealthy.
Despite offering up a passionate defense of his methods, the video was met with skepticism online. Regn2699 wrote: "Don't get me wrong I'm all for a good diet and exercise but using soap and deodorant ain't gonna take years off your life."
Jwalkz308360 said: "I hope this is satire."
Ozz Mechaly responded: "I'm not an expert on diet but I do know eating a lot of meat makes your breath bad. My dad did a keto diet for a few months."
Skvllbody070 commented, "I really hope this is a joke," while dope70000000000 wrote "bruh smell rancid."
Mariosaristotelou had some advice for Saladino: "Dude work on construction and then speak."
Some were supportive of his approach though. Pasual Rios said, "We live in 2022 enjoy your life," while baileyhyde00 commented, "People need to read up on this stuff. What he's saying is true."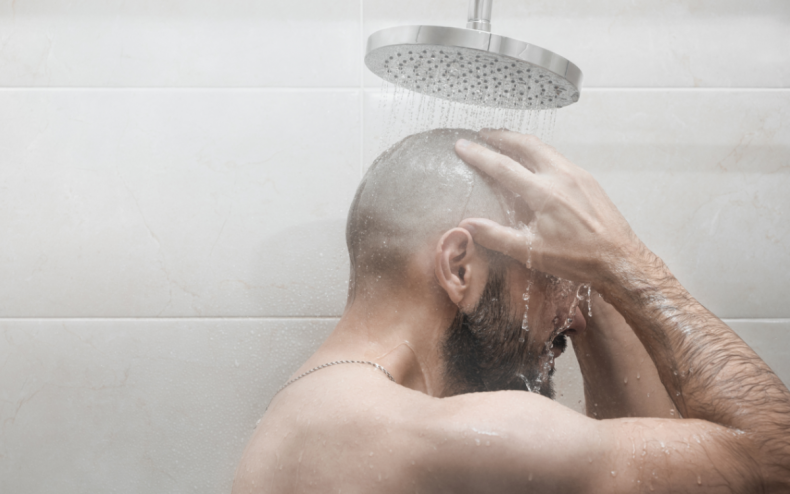 While viewers may have been dismayed by the clip, there is certainly evidence to suggest there may be some merit in Saladino's approach.
New York City dentist Todd Bertman, DMD, who has spent nearly two decades in the dental industry, claimed in 2021: "Toothpaste is not necessary to make your teeth clean or healthy."
He told the website Advanced Dental Arts: "Studies have shown that brushing without toothpaste is just as effective in removing plaque and in some cases it's more effective."
Furthermore, provided you have a healthy scalp, there is evidence that washing your hair with shampoo is not necessary either. Writing on the website thedoctorweighsin, Fayne Frey MD explained: "Over the past several years, proponents of the 'no-poo' method espouse that there is no medical reason to wash the hair with synthetic shampoos and that doing so is solely determined by cultural norms.
"Shampooing has only become a daily essential in the past half-century. And, unfortunately, there is little, if any, research proving the health benefits of shampooing as part of our daily hygiene."
A 2016 study by researchers from the North Carolina Museum of Natural Sciences concluded that the pungent bacteria killed off by deodorants and antiperspirants led to even smellier odors thriving in their place.
Newsweek has contacted Saladino for comment.