Man and Dog Feared Dead for Days Found in Truck Outside PetSmart: Police
A man and dog have been found dead inside a truck outside a pet store in Indiana, according to police.
The Greenfield Police Department (GPD) said in a Facebook post that the bodies were found outside a PetSmart on Barrett Drive at about 12:45 p.m. on Tuesday.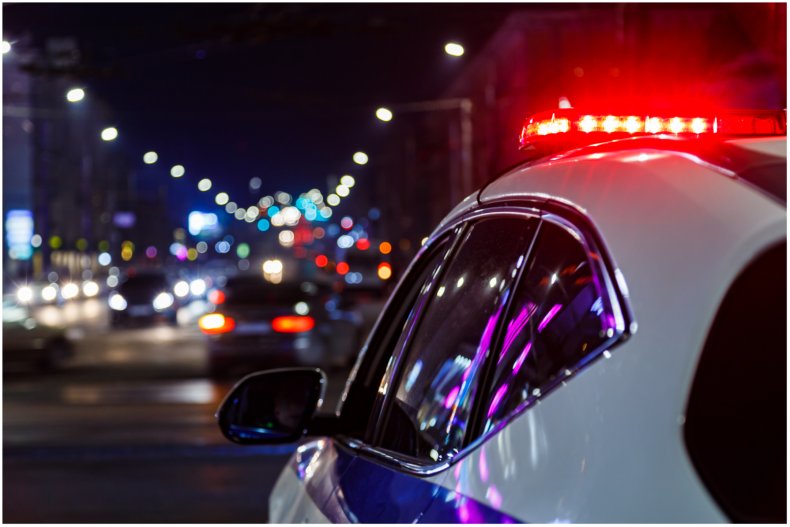 Detectives have since launched an investigation into how the man and the dog ended up in the truck.
According to the National Missing and Unidentified Persons System (NamUs), there are 22,077 open cases of missing persons, with some 600,000 people going missing in the U.S. every year.
NamUs said that 4,400 unidentified bodies are recovered each year, with around 1,000 of those bodies remaining unclaimed after 12 months.
In a news release on Tuesday, a GPD spokesperson said: "A person walking by the truck noticed the man inside and called 911. Officers arrived and realized the man had been in the truck for possibly a few days and was obviously dead. A dog was also found dead in the truck.
"Due to being in the truck for what appears to be a few days, detectives and the Hancock County Coroner's Office will be working to determine the cause and manner of death. Video footage from nearby businesses will help determine when the man arrived in the parking lot.
"The man will be identified once his family has been located and notified of his death."
Police added there did not appear to be any foul play and that there was no threat to the wider public.
Anyone who was near to or in the PetSmart parking lot over the weekend and has any information is asked to call Detective Lieutenant Nathan Garner at 317-477-4410 or email him at ngarner@greenfieldin.org.
Newsweek has contacted the GPD for comment.
Human remains are regularly found across the U.S., with several bodies being discovered in populated areas.
An investigation was launched on September 5 after a body was found inside a vehicle at an Arkansas Walmart parking lot. The body was found to be that of a 50-year-old white male, according to police.
A woman's decomposing body was found among garbage on Chicago's South Side in August. The body was first believed to be that of a man in his 40s, but it was later confirmed to be that of a woman.
Another body was discovered decomposing inside a vehicle at a Kentucky car wash after officers in Lexington were alerted to a foul odor on August 1.