Man Dragged for Telling Roommate Her Style Is 'Lazy and Unattractive'
Internet commenters jumped down one man's throat after he issued harsh criticism of his roommate's fashion sense—or lack thereof.
In a viral Reddit post published on the popular r/AmITheA**hole, Redditor u/architecturalanomaly (otherwise referred to as the original poster, or OP) described his roommate's clothes as "comfortable and cool," but said it was the alcohol that made him point out their negative qualities, too.
Titled, "[Am I the a**hole] for telling my roommate that her style of dressing is lazy, when she asked?" the post has received more than 4,000 upvotes and 1,300 comments in the last day.
"I (24m) live with 'Gina' (25f)," OP began. "Her workplace still allows [work from home], so she stays in the apartment for the most part...and usually...she's in her pajamas and a frumpy top."
Continuing to explain that living with his roommate feels like living with a teenager, the original poster said he never said anything about it and the pair developed a wonderful relationship outside of fashion.
However, after a recent night out with friends, that relationship was put in jeopardy.
"She came out with us for drinks and wore some old jeans while the rest of us were dressed well," OP wrote. "Nobody seemed to mind...but I guess someone did say something to her because as soon as we got home she asked if there was something wrong with her outfit.
"I told her politely that yes, we're a group of professionals and it would've been nice had she worn something more decent," OP continued. "I said that her style of dressing has become lazy and unattractive...[I] shouldn't have used that last word, it was the alcohol.
"She looked kinda surprise but then said that...it is what it is and that she feels good in this," OP added. "Ever since...she's been acting cold and distant. I've tried to apologize for the way I worded my thoughts but she's still upset I guess.
For the first few months of the coronavirus pandemic, the realm of business casual attire was expanded to include pajama pants, sweatsuits and yesterday's T-shirt.
And while some office employees have been forced back into starched collars and hard-bottomed shoes, many still working from home continue to dress the part.
Though multiple high-profile outlets like Vogue and Glamour have published extensive informational guides for how best to dress while working from home, the bond between the couch and a broken-in pair of sweatpants is as strong as ever.
So much so that, last year, The Washington Post proclaimed simply that "we don't know how to dress anymore."
There is, however, a major difference between not knowing how to dress and dressing comfortably.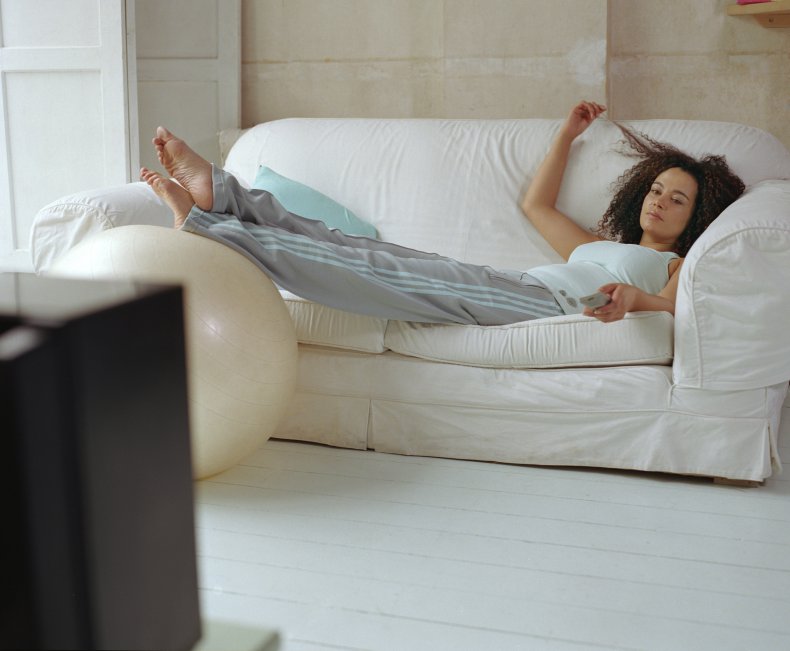 Throughout the comment section of the viral Reddit post, Redditors echoed this sentiment and called out the original poster for tearing down their roommate's style in such an explicit manner.
"[You're the a**hole]," Redditor u/StAlvis wrote in the post's top comment, which has received nearly 14,000 upvotes.
"'We're a group of professionals,'" they continued, parroting the original poster. "Professional mean girls."
"Some of the biggest 'mean girls' I've met are men," Redditor u/princessbeatrix1923 chimed in, receiving more than 7,000 upvotes. "They just play it off as them being 'logical' or 'just being honest' but it's all the same s**tty behavior."
Redditor u/carsonmccrullers, whose comment has also received more than 7,000 upvotes, offered a similar response.
"Yeah buddy, [you're the a**hole]," they wrote. "You say 'I don't feel like I'm living with an adult' — because she's wearing her comfy clothes at home? [What the f**k] does that even mean, dude?"
"Let me get this straight," Redditor u/PhishnChips interjected, receiving more than 3,500 upvotes. "You told someone they were unattractive and you're asking IF you're the a**hole?"
"[You're the a**hole]," they added.
Newsweek has reached out to u/architecturalanomaly for comment.