Man Divides Internet Telling Girlfriend 'Let Go of the Past' After Cheating
A man has been urged to leave his college girlfriend after his cheating irreparably fractured their relationship.
The 27-year-old has been dating his 25-year-old girlfriend since university and two years ago, he hooked up with another woman after meeting at a friend's party.
After admitting his transgression, he spent a week "apologizing, crying and begging" and they decided to continue dating with certain conditions, including full access to his electronics and cutting off relationships with female friends.
However after two years, the man said his girlfriend continues to bring up the past and uses his cheating as a "trump card," with the pair erupting into a furious argument after a female friend wished him a happy birthday online.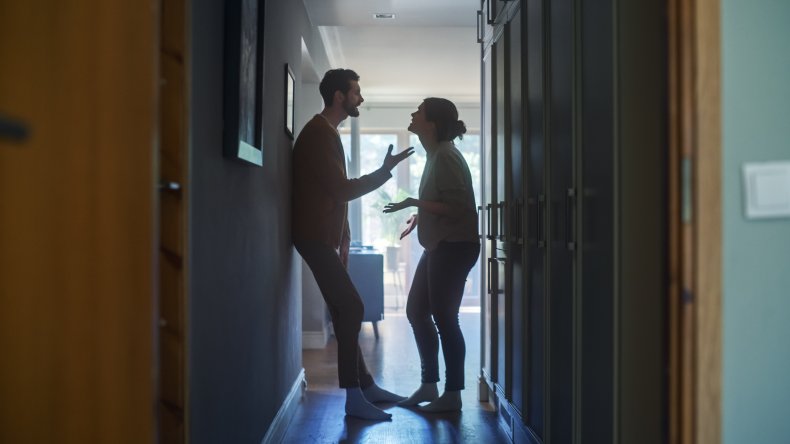 Taking to Reddit for advice under the name I_CHEATED_AITA, he explained that while he feels guilty for cheating, her constant berating of him is "slowly starting to grate on my nerves."
He wrote: "Since that party two years ago, I've never done anything remotely close to betraying my girlfriend again, but it would still be her trump card for our spats and justification for her continued suspicion.
"Everything blew up a couple days ago when it was my birthday. I had a low-key event with just my closest guy friends, their girlfriends and my girlfriend. We all had a great time, hung out until pretty late and went home.
"When I woke up, though, my girlfriend was p****d. Like, as p****d as I've seen her in a while. I asked her what was up and she threw my phone at me. There was a text from one of my former, close female friends that read 'Hey, happy birthday. Hope you had a great one. Miss you 'heart.''
"She was someone that I'd played a lot of League (a type of video game) with. The only other text between us was from 6 months ago when I sent her a happy birthday message. I really regret reacting the way I did in that moment, but I told my girlfriend that at some point she had to let go of the past.
"I was doing everything I could to rebuild trust in our relationship, and she couldn't keep instigating things over what was quite literally nothing. She didn't really respond and just packed some of her things and has been staying at her friend's house."
The post gained nearly 7,000 votes and over 6,000 comments, with one user writing: "I'd probably just break up. Relationship will never be fully healed and she will always have some form of trust issues for now on. Can't live like that forever."
Another user wrote: "I have been cheated on and decided to stay in the relationship. 100 percent of the time left I was in constant anxiety waiting for him to cheat again. It was emotionally exhausting with all of the passwords and checking text. I'd never stay again."
"It's clear this was a dealbreaker for her, even if she can't admit that to herself or recognize it. This relationship will never, ever be the same. I think you both should walk away," said another.
A fourth said: "This is why you guys should have just ended it two years ago. She will never get over it and you will eventually resent her for that. I'd pull the band aid off and end things now before it gets worse."