Man Gives Cops Meth Instead of Registration During Traffic Stop: Police
A man handed over a packet of meth instead of a vehicle registration document during a traffic stop in West Virginia, according to police.
Bridgeport Police Department (BPD) officers carried out a traffic stop for improper registration on I-79 on Sunday, according to NBC/ABC affiliate WBOY.
During the stop, driver Roy Porter, 57, gave officers what they initially thought was the vehicle's registration.
But officers saw "a couple pieces of crystal-like substance" fall out of the packet, the network reported.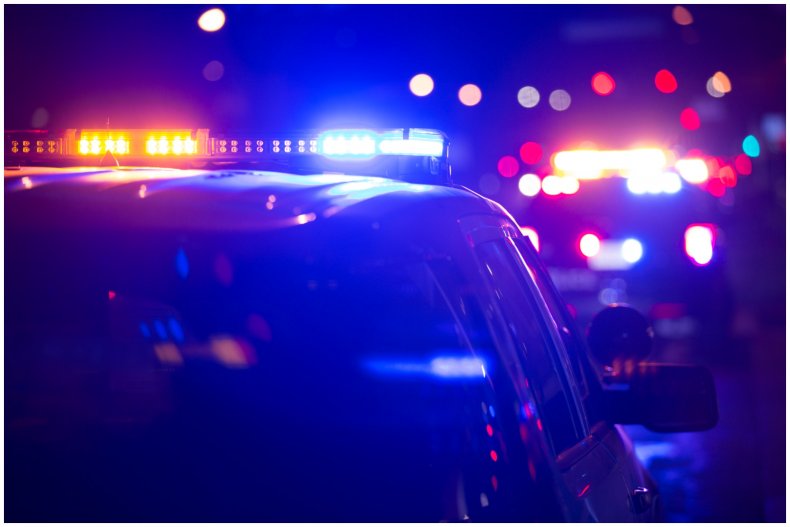 Police then led a K9 unit around the vehicle and found drugs, according to a complaint seen by WBOY.
Officers said they found four grams of meth and that passenger Jared Mayle, 21, from Salem had 220 grams of the drug in his possession.
Mayle was charged with possession with intent to deliver a controlled substance and is currently out on bond, according to the network.
Porter was charged with conspiracy to commit a felony and is being held in North Central Regional Jail on a $5,000 bond.
Newsweek has contacted the BPD for comment.
Drugs have plagued West Virginia and the number of overdoses has increased in the state.
The Drug Enforcement Administration said high doses of meth can result in a stroke, heart attack or multiple organ problems caused by overheating.
Chronic meth users can also "exhibit violent behavior, anxiety, confusion, insomnia" and psychotic features, including paranoia.
According to the most recent figures from the West Virginia Department of Health and Human Resources, 1,275 confirmed overdoses were reported in the state in 2020. This is an increase from 878 in 2019.
Newsweek has reported on numerous cases where people have been arrested for possession of meth.
In March, police in Michigan found methamphetamine crystals "floating" in a large McDonald's cup during a traffic stop near a rest area on I-75 in Bagley Township.
Police said the driver, Victor McMillan, 54, and his son Joshua, 30, were in possession of a white crystalline substance. Lab results later confirmed the substance to be meth.
The father and son were arraigned on one count of delivery and possession of meth, respectively.
In February, a heart-shaped rock of meth was found during a traffic stop in Santa Cruz, California, on the night before Valentine's Day.
The Santa Cruz County Sheriff's Office previously told Newsweek that Jorge Lopez, 35, was asked to step out of his car to speak with a deputy after he was pulled over for a vehicle code violation. When the suspect sat back down in his car a cup that contained the methamphetamine fell out of his pocket and spilled onto the ground.
Lopez was arrested and charged with possession of a controlled substance for sale, being under the influence of a controlled substance and possession of unlawful paraphernalia.