Man Shot Dead at Candlelight Vigil for Shooting Victim Killed Days Earlier
A candlelit vigil in Riverside, California, for a shooting victim was interrupted by another fatal shooting early Friday that left a man dead.
The Riverside Police Department said officers responded to reports of a shooting at around 12:40 a.m. and that when they arrived at the scene, found a man with gunshot wounds. After first responders began CPR, the man was taken to a local hospital where he died, police said.
A spokesperson for the police department told Newsweek that it appeared that people had been "gathered for a vigil or memorial for one of the people shot and killed early Wednesday morning at the neighboring building," when the Friday morning shooting occurred.
"An argument ensued and one of the people pulled out a gun and shot another attendee. The person shot was taken to a local hospital where he was pronounced deceased," the spokesperson wrote in an email.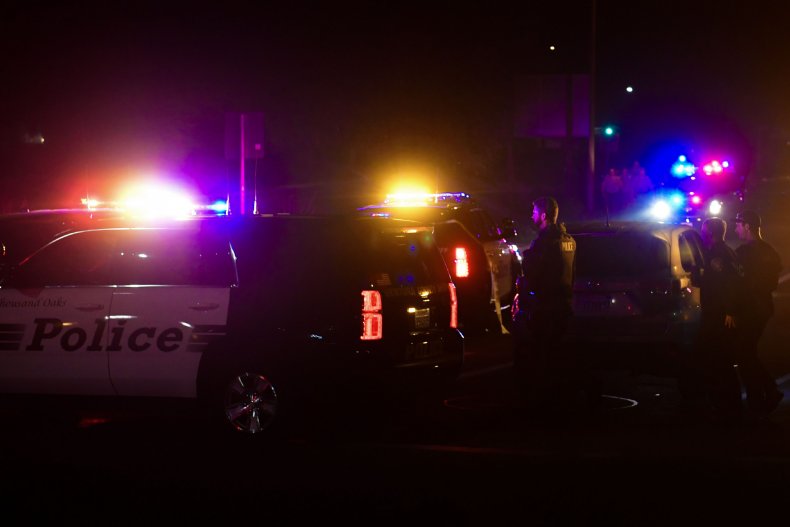 On Wednesday, three people were shot at a residence in the same area as the candlelit vigil, local news station KTLA reported. One person was pronounced dead at the scene, and another was later pronounced dead at a hospital.
Last month in Oregon, a shooting broke out at another vigil for a shooting victim. A group had gathered at the same spot where the victims' body was found, when seven people were shot. Authorities said they were all expected to survive.
In Texas in December, one person was killed and 14 others were injured after a drive-by shooting during a candlelight vigil.
"Preliminary info: a large crowd gathered for a celebration of life," Harris County Sheriff Ed Gonzalez tweeted at the time. "A vehicle approached and someone from the vehicle began shooting into the crowd. At least 8 people sustained injuries; 7 are non-fatal, but one has been pronounced at a hospital."
Gonzalez later noted that a total of 14 people had been wounded and that three of them had been taken to the hospital in critical condition.
In Detroit in July, a man also opened fire during a candlelight vigil injuring seven and sending them to the hospital. At least 100 people had gathered at the event which was held for a man killed in a hit-and-run while riding an ATV. Police said the suspect drove up in a vehicle and opened fire at the crowd. They said at the time that six people were taken to a hospital, and that five were said to be in serious condition, while one was in critical condition.