Man Quitting Job Hires 'American Idol' Reject William Hung to Break News
Resigning from a job can be tricky to navigate. One Los Angeles man found a way around it by hiring someone else to announce his two weeks' notice—none other than failed American Idol contestant William Hung.
Hung became the accidental star of American Idol's third season in 2004 after his unsuccessful audition performance of Ricky Martin's "She Bangs." Though he was dismissed by the judges for his perceived lack of musical talent, the Hong Kong-born singer's high spirits and positive attitude launched him to internet fame.
Hung continued to pursue a music career until 2011. Since then, he has joined the Los Angeles County Department of Public Health and gives motivational speeches. And as videographer Chris Gonzalez discovered while looking for a way to quit his job, Hung is also on Cameo, a site where celebrities can be paid to send personalized video messages.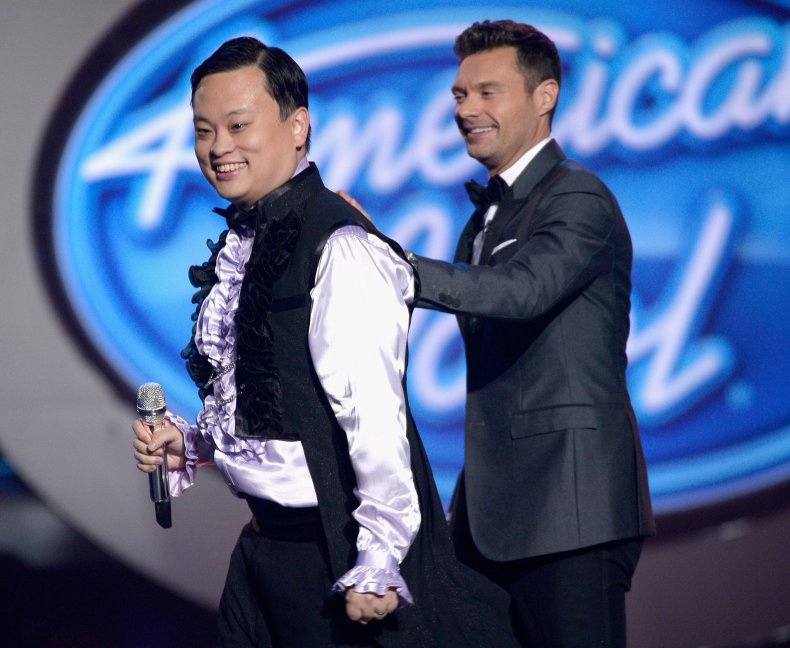 On TikTok, Gonzalez's girlfriend Joellen Lu shared Hung's resignation on the employee's behalf. Lu's video posted May 11 has garnered 739,000 views.
"How my bf put in his two week notice at his work," Lu captioned her TikTok.
The clip shows that Gonzalez posted Hung's video message to his office Slack channel, boldly tagging every member of the chat to view it.
"Hi everyone, this is William Hung," Hung started the announcement. "Christopher is going to put in the notice to leave the current job for a new job in two weeks. He found a new job. He'll miss all of you, but you're all amazing, so don't give up creating the life you want. Here is a song for you."
He then launched into his original song "Just Do It," urging Gonzalez's colleagues to "be what you want to be," "do what you want to do" and "be true to yourself."
TikTok viewers were delighted to see that the rejected American Idol contestant was still singing 18 years after his failed audition.
"Love to see that William Hung is still thriving," one comment said.
"I hope that William has had the best life," another added. "He is such a treasure."
"Honestly if I were your boss I'd be so honored," wrote a third admirer of Hung.
Other job quitters who recently went viral include a restaurant worker who resigned through text message, a graphic designer who was shamed by their employer and a sales rep who walked off an unfinished job after being denied overtime pay.
Newsweek reached out to Gonzalez for comment.