Man Shaves Glorious Beard to Prove to 'Walmart Karen' That You Can Wear a Mask
All across the country, people are up in arms over major retailers instating new regulations requiring customers to wear facial coverings upon entering stores. However, there are even more people who seem to feel that if they can put on a mask to help prevent the spread of coronavirus, then you can, too.
Such was the case of one gloriously bearded man, who shaved his facial hair so that he could better fit his face mask for work.
The unidentified man's photo made the rounds on the social photo-sharing site imgur on Friday. His post included three photos—one of his long and bountiful red-haired beard, another of his face fully clean-shaven and the third of him at work, clad in a medical uniform and high-tech face mask.
"I shaved this to get a good seal for 12 hour shifts. You can wear your mask to go in Walmart Karen," the post, which has been viewed more than 300,000 times, reads.
In case you haven't been online in a few months, "Karen" is a pejorative term referencing middle-aged white women prone to throwing public fits. In this instance, it's clearly a swipe at people who have been caught on video behaving dramatically after being asked to wear a mask.
Just in July, several women have thrown full-on temper tantrums after being denied service over their lack of a mask. In San Diego, one woman lashed out at a Starbucks barista who refused to take her coffee order when she arrived in the store sans mask. A California woman was filmed screaming at Trader Joe's employees after she was asked to wear a mask. One woman in New York actually plopped down in the middle of the floor of a Costco and refused to move after an employee asked why she was not wearing a mask.
Of course, there have also been reports of men behaving erratically when confronted over not wearing a mask. In at least one case, a recent disagreement over masks led to violence: A Michigan man reportedly stabbed another customer at a Lansing-area convenience store on Tuesday, after he was refused service for not wearing a mask. The assailant, Sean Ernest Ruis, was shot and killed by a sheriff, according to police.
The viral imgur post's mention of Walmart refers to the fact that on Wednesday, Walmart rolled out new guidelines requiring customers to wear a face mask, after the Centers for Disease Control and Prevention released a report pleading for U.S. residents to wear facial coverings in public places. Beginning on Monday, all Walmart shoppers will need to wear a mask upon entering the store, and a Health Ambassador will be placed near entrances to ensure visitors are following the rules.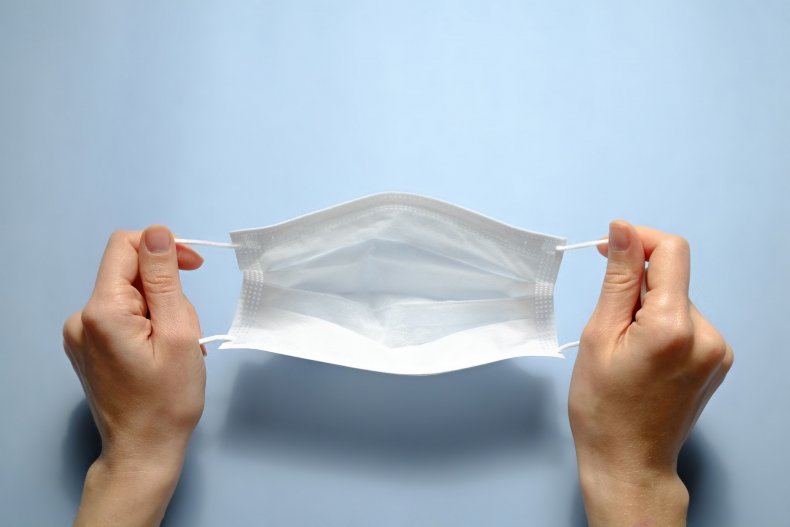 Along with Walmart, Sam's Club, Costco, Kohl's, Kroger, Whole Foods, H-E-B and a number of other shopping chains are now requiring customers to wear a facial covering inside of stores.
As of Friday, more than 3.6 million cases of coronavirus were confirmed in the U.S., while at least 138,700 people have died from COVID-19-related illnesses.