Man Who Survived Hyena Attack Trampled to Death by Elephant
A man has been trampled to death by an elephant only three years after surviving an attack from a hyena.
Mzee Musili Musembi, a 72-year-old father of six from Ilikoni village in Kenya's Kibwezi East Constituency, was attacked by the elephant on March 1 as he walked home.
This wasn't Musembi's first altercation with wild animals, as he was attacked by a hyena three years previously when attempting to save his livestock.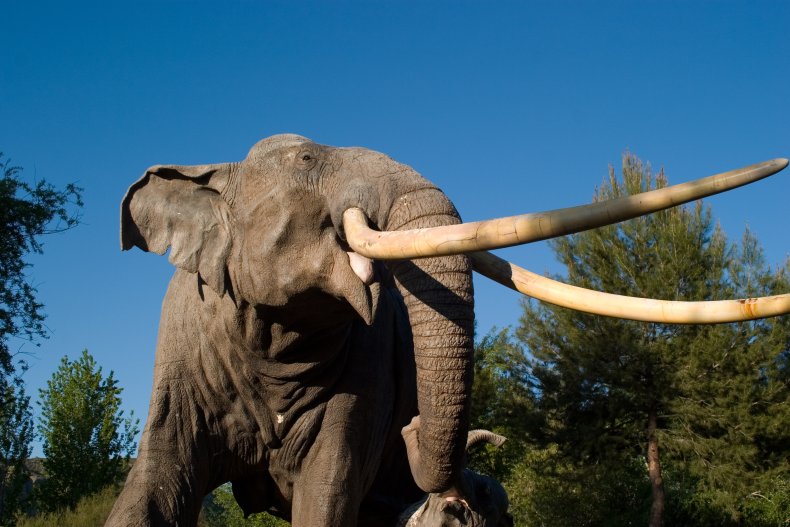 "He confronted a hyena that had attacked our livestock in 2020," his widow, Josepheter Mutheu, told local news site Nation. The hyena had killed one of his cows, and as he attempted to get rid of the animal, he received a bruise on his hand.
The elephant attack happened in an area bordering Tsavo East National Park, which is home to vast herds of dust–red elephants, as well as rhino, buffalo, lions, leopards, hippos and crocodiles, according to the Kenya Wildlife Service (KWS).
After being trampled by the elephant, the man's body remained at the scene for most of the next day, Nation reported, with residents draping his corpse with the Kenyan national flag and preventing the police from collecting the body in protest of the "lackluster" response by the KWS to the multiple cases of animal-human conflict in the area.
"We are tired of rampant attacks by elephants. The government has turned a blind ear to the plight of farmers in this region," local resident Muli Mulevu told Nation.
Animal-human conflict is when animals are forced to enter populated areas, leading to attacks on the humans or their livestock, and subsequent retaliatory killings of the animals by enraged residents.
This conflict has been especially bad in Musembi's region of Kenya, with wild elephants having destroyed crops, grain stores and plastic water tanks in their search for food, despite efforts to keep them out using electric fences.
"KWS should be proactive rather than reactive," Makueni County Women's Representative, Rose Museo, told Nation.
"They should also construct dams in the parks to prevent the animals from sneaking into farmlands."
Between 50 and 120 "problem elephants" are killed by Kenyan wildlife authorities annually, contributing to the endangered species' population decline, according to the World Wildlife Fund (WWF).
Over the past century, populations of African elephants have dropped from 5 million to around 470,000, with human-animal conflict being one of the major drivers for their reducing numbers.
This conflict with elephants is expected to worsen with the effects of climate change, as increasingly dry conditions from droughts lead to depleted water and food sources, causing them to get closer to human settlements. One study recently published in the journal Nature Climate Change, found that climate change was amplifying conflicts in 80 percent of human–wildlife conflict cases, as a result of depleting resources due to changing temperatures and conditions.
"There are a lot of measures to mitigate human-wildlife conflict that depend on the specific context," wildlife biologist and assistant professor at the University of Washington, Briana Abrahms, previously told Newsweek.
"In agricultural settings, good fencing and guard dogs can be very effective at reducing losses from carnivores or herbivores. We also know that livestock compensation programs, where governments or community organizations reimburse farmers for losses due to carnivores, can be effective at reducing retaliatory killing of carnivores which is a large contributor to the global decline of many carnivore species."
Human-animal conflict as a result of climate change is a major driver of population declines of other species too, including polar bears, snow leopards and tapirs.
Residents of Ilikoni have called for the KWS to kill the rogue elephant that trampled Musembi. Musembi's body was eventually removed from the scene, but only after local police fired tear gas and opened fire to disperse the villagers. His body was then taken to Kibwezi Hospital mortuary.
Newsweek has reached out to KWS for comment.
Do you have an animal or nature story to share with Newsweek? Do you have a question about human-animal conflict? Let us know via science@newsweek.com.