Man Uses Fortune Cookie Numbers 'on a Whim' in Lottery, Wins $4M
A man who played the lottery using numbers from a fortune cookie "on a whim" won $4 million, officials announced Friday.
Gabriel Fierro, a 60-year-old disabled combat veteran who living in Cornelius, North Carolina, played the numbers from the fortune cookie he got while eating at Red Bowl Asian Bistro in Charlotte, wrote the North Carolina Education Lottery in a statement. Fierro reportedly served in Iraq for decades.
He decided to purchase the Mega Millions ticket online and added $1 to make it a Megaplier ticket, which would multiply his win, according to the statement.
He told lottery officials he doesn't usually play his fortune cookie numbers but "tried them on a whim."
Fierro learned the next morning that he matched all five of the white balls and received the 4X Megaplier, resulting in the $4 million win.
"I got an email in the morning and I just stared at it dumbfounded," Fierro told lottery officials. "I took it and showed it to my wife and she thought it was an April Fool's joke or maybe a scam."
He said when he and his wife realized they won the lottery, they "started running around the house" while "screaming like a bunch of banshees."
After tax withholdings, he took home $2,840,401 and plans to invest most of the winnings, according to the lottery.
But they had one celebratory purchase to make first.
"We are going to buy some champagne on the way home," Fierro said in the statement.
Newsweek reached out to the lottery for further comment. This story will be updated with any response.
Lottery proceeds go toward public education in North Carolina, with more than $729 million supporting pre-k, school construction, college scholarships, grants and non-instructional support, according to the lottery.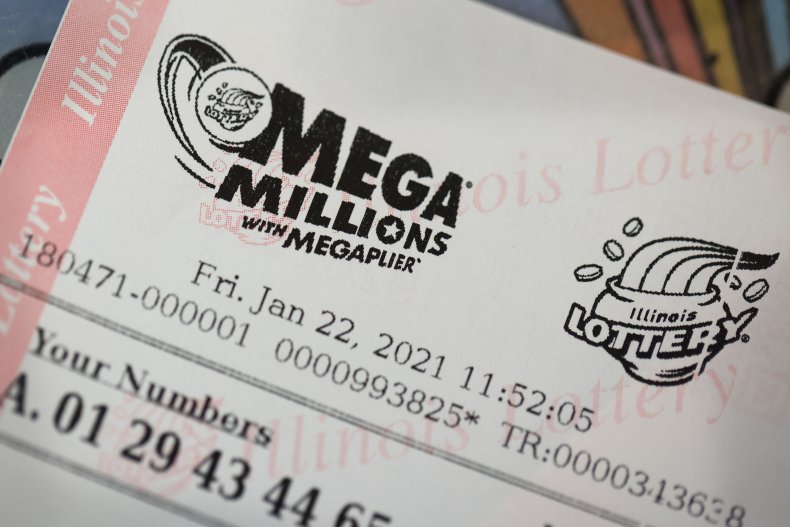 Earlier this month, Danny Sims, also a North Carolina resident, won $250,000 from a $5 scratch-off ticket. He initially believed he only won $25 and told lottery officials: "I was so excited I had tears in my eyes."
Last month Brian Donohue, a student at University of Virginia, won $1 million from a lottery ticket he found in his Christmas stocking. He told lottery officials he planned to put the winnings toward paying off his tuition.
In Pennsylvania this month, Mike "Lucky" Luciano won $1 million from a $20 scratch ticket—his fourth win since 1999. In all he has won $4.6 million from lottery tickets. "I don't know why I've been so blessed, winning big three times in my lifetime," he said last year. "Most people are just looking for one win—and I know this is incredible."