A man suspected of throwing plates of whipped cream at random civilians' faces has been identified but not yet apprehended.
Andre Eugene Moore-Gerald, 22, of Greenville, South Carolina, was identified as the suspect on Thursday. The Greenville Police Department, in a Facebook post Wednesday, said that at about 2:30 p.m., officers responded to an assault near the Main Street bridge. In Greenville, there's a one in 139 chance of being a victim of a violent crime, according to Neighborhood Scout.
"A woman was walking on the sidewalk, pushing her child in a stroller, when the pictured suspect hit her in the face with a plate of whipped cream," police said. "There have been multiple incidents of this occurring today."
The mother was reportedly walking on Main Street in downtown Greenville when she was attacked.
On Thursday police posted again on Facebook saying the suspect had been identified, thanking the public for assistance.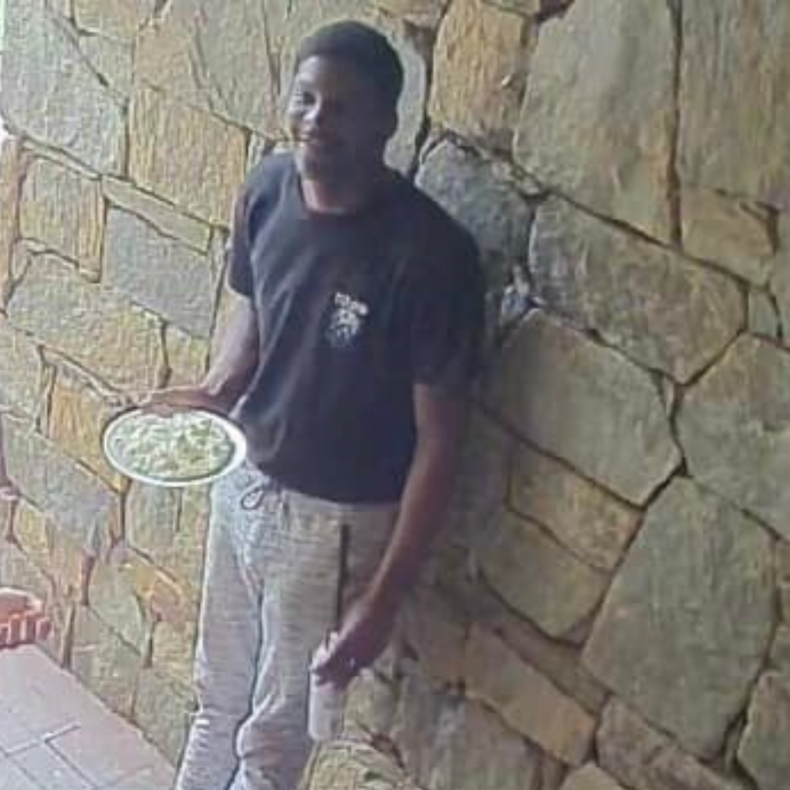 A warrant provided to Newsweek shows that Moore-Gerald is charged with third-degree assault and battery. It also states that the suspect allegedly "did attempt to injure the victim...by striking her in the face with a plate covered in whipped cream."
Moore-Gerald was identified by nearby surveillance video footage, the warrant says, as well as YouTube videos he created. He also reportedly wore the same clothing in multiple incidents.
Sergeant Johnathan Bragg of the Greenville Police Department told Newsweek that, as of the time of publication, the suspect has not yet been arrested.
"We know that several people have been hit with the whipped cream plates," Bragg said when asked how many individuals were assaulted by the suspect. "However, we only had one person that called to file a report. That is where the assault and battery charge stems from."
FBI data shows that the assault rate in Greenville for 2018 was 370.65 per 100,000 residents—a 12.51 percent decline from the previous year. Violent crime in the city also decreased year over year dating back to 2015.
The suspect's YouTube channel is listed under the name "Savage_dre" and includes two videos involving pie-in-the-face pranks—the first posted Wednesday, and a sequel posted Thursday.
YouTube users have commented on his videos, informing Moore-Gerald that he is wanted by police and that there is a warrant out for his arrest. Support for his "prank" was limited, as few users called it a good comedic effort while most others said it was crossing the line.
The suspect has even responded to many of the comments, even asking some of them to subscribe to his page.
"Randomly smacking strangers in the face isn't cool," one user told Moore-Gerald, to which he replied, "You right, that's my fault."
"An assault charge for a paper plate of whipped cream to the face is absurd," another user commented. "Sorry bro, Greenville isn't what it used to be. Everyone is so uptight now."
With April Fools' Day taking place just weeks ago, the internet has been alive with chatter about pranks, taking time to note the worst ones seen.
One boss pretended to fire an employee as a prank, and it was not well received.
And a British company is under fire for pranking its customers with "free beer for life."