Man Who Hijacked School Bus, Buried Children Alive Recommended for Parole
A man who has been in prison since the mid-'70s after he and two others kidnapped and buried alive 26 children and their school bus driver has been recommended for parole following nearly 20 rejections.
Two parole commissioners in California decided last week that Frederick Woods, 70, is no longer a danger to society and recommended that he be paroled, according to the Associated Press. In 1976, Woods and two accomplices hijacked a school bus full of children in Chowchilla, California, and demanded a $5 million ransom.
The crime is considered the largest kidnapping in United States history, according to Oakland TV station KTVU. Woods' parole recommendation came on his 18th attempt after he was denied 17 times.
In July 1976, Woods and James and Richard Schoenfeld took control of the bus and later made the hostages get on prisoner transport vans. They ultimately buried the children, who were between 5 and 14 years old, and the bus driver in an underground ventilated bunker, the AP said.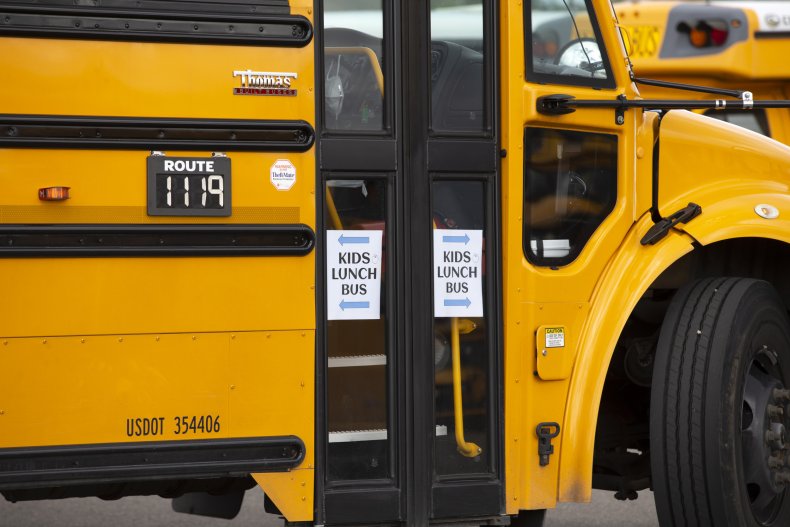 No one suffered serious injuries as a result of the kidnapping and being buried alive, according to Oakland TV station KTVU. Some of the children and the bus driver were able to dig their way out while the three men were napping.
All three kidnappers were sentenced to life without parole, but an appeals court later ruled they were eligible, according to KTVU.
During last Friday's parole hearing, Woods read a note of apology to those he traumatized because of the crime.
"I've had empathy for the victims which I didn't have then," he said, according to the AP. "I've had a character change since then.
Woods went on to talk about how his time behind bars had changed him.
"I was 24 years old," he said. "Now, I fully understand the terror and trauma I caused. I fully take responsibility for this heinous act."
Not everyone agrees with the parole board's move. Madera County District Attorney Sally Moreno said she believes Woods should still be considered a danger to society.
"This is an individual who's demonstrated how dangerous he is. He's ruined the lives of dozens of these kids. They still struggle, a lot of them, with the aftereffects of this," Moreno told the AP.
One of Woods' victims still has psychological scars from the experience. "I'm 50 years old, and I can have an anxiety attack over getting in the car with my husband," Jennifer Brown Hyde said, according to KTVU.
James and Richard Schoenfeld were freed from prison years ago, according to the AP. Richard was released in 2012, and former California Governor Jerry Brown granted James parole in 2015.
While Woods has been recommended for parole, California Governor Gavin Newsom will still have a say in the matter. Newsom will not be able to block Woods' parole because he was not convicted of murder, but he will have 30 days to review the two commissioners' decision and can then send it to the full Board of Parole Hearings for a review, the AP said.
Contacted by Newsweek, a spokesperson in Newsom's office said, "The proposed parole decision is still under review by the Parole Board.... In all cases, the governor carefully reviews parole decisions to determine whether a parole grant is consistent with public safety."