Man Wrongly Jailed For Almost Half A Century Dies Months After Exoneration
Isaiah Andrews, who was wrongly imprisoned in Ohio for 45 years over the murder of his wife Regina in 1974, has died less than two years after being released from jail, according to his legal team.
The Ohio Innocence Project (OIP), which represented Andrews, 83, when his conviction was overturned, announced in a Sunday Facebook post that he had died.
It read: "It is with the most profound sadness that OIP must share the news that our client, Isaiah Andrews, passed away earlier today in a Cleveland hospital following a long battle with declining health."
Andrews spent the last two years of his life as a resident in Exoneree Home and volunteer Joe Vasil was with him when he died. The home was provided to Andrews by the X-Freedom Housing Group, a non-profit group that provides housing to exonerated prisoners, veterans and people with disabilities.
He died just 10 days before his 84th birthday.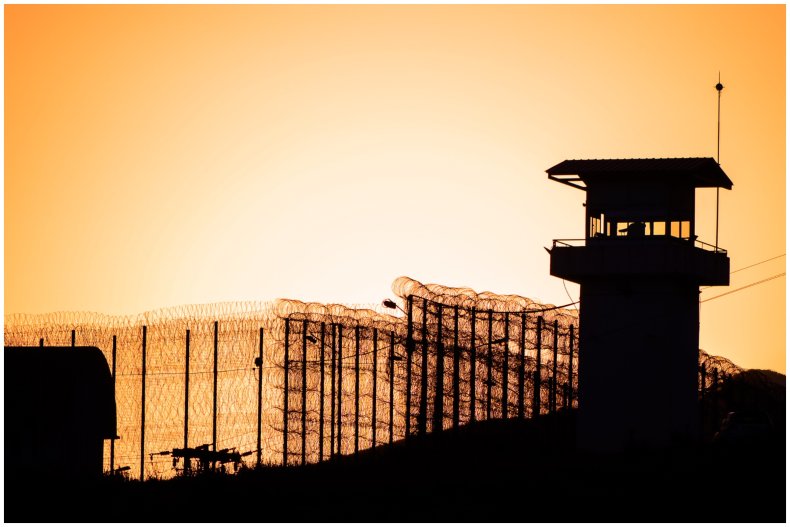 Andrews' attorney Marcus Sidoti told CBS affiliate WOIO: "He closed in on five decades of being wrongfully convicted.
"He was steadfast in that he was not going to let the legacy of he and Regina go down that way. He never quit. He never stopped fighting. He never stopped the pursuit of justice."
Sidoti added: "His voice was heard and it was a gift to me that he let me be a part of his team and later a part of his family.
"He brought justice to his wife, those were some of his parting words right before he passed. That he did right by her, and he died peacefully as a result."
Court records seen by WOIO said Andrews was originally sentenced to life in prison after being convicted but maintained his innocence for more than four decades.
Andrews was released from jail on May 6, 2020, bringing to an end the third-longest known wrongful imprisonment in U.S. legal history.
Following a new trial in October 2021 a jury found him not guilty of aggravated murder of Regina after less than 90 minutes of deliberation, according to the OIP.
In March this year, Andrews was exonerated at the Cuyahoga County Justice Center.
According to the network, Andrews had filed a civil rights lawsuit against the city of Cleveland in February.
Newsweek has contacted the OIP for comment.
According to the Innocence Project, a group that campaigns against wrongful convictions, upward of 20,000 people in the prison system have been wrongly imprisoned. Under 3,000 have ever been fully exonerated in court.
Of those, 375 people in the U.S. have been exonerated by DNA, including those who served time on death row.
Newsweek has reported on cases where people have been wrongly convicted of crimes they did not commit.
Robert Duboise, 55, was released from jail in August 2020 after being behind bars since 1985 following a wrongful conviction for rape and murder.
But as he had previously been to prison for non-violent offenses he was unable to apply for compensation as Florida law demands people have a clean record when doing so.