Manchester United Transfer News: Islam Slimani Linked With Move to Old Trafford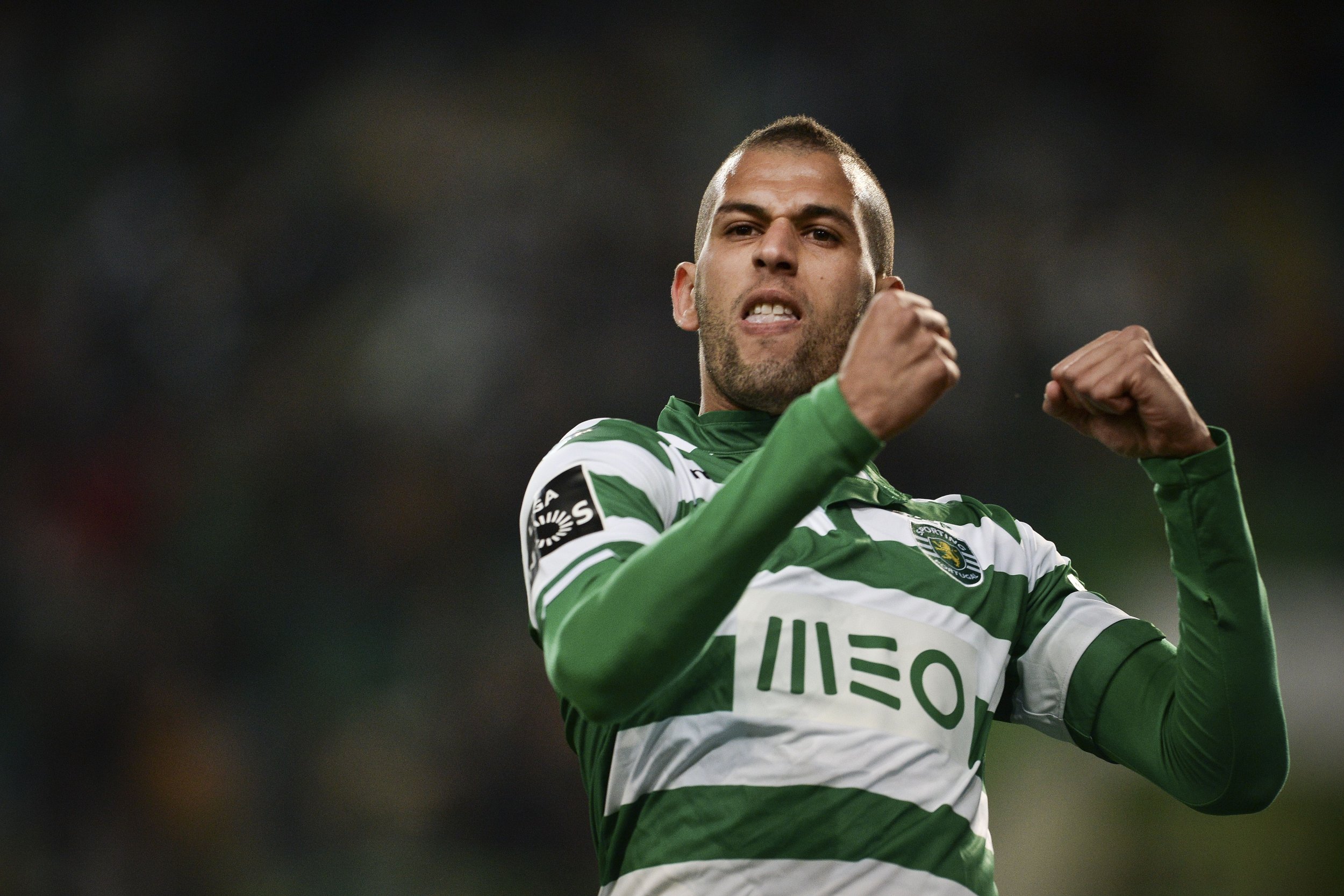 Manchester United needs a striker to help Anthony Martial and Wayne Rooney, and it may have found a solution in an Algeria international.
The Sun reports that United is preparing a £12 million bid for the Portuguese Primera Division's top scorer, Islam Slimani.
Slimani has 13 goals in 16 league games this season for his club, Sporting Lisbon.
There is no question the 27-year-old striker, who came to Portugal from CR Belouizdad in 2009, can finish.
As the video below shows, Slimani is a natural goalscorer, with fine movement in and around the penalty area and a knack for scoring headed goals—especially impressive for a footballer 'only' 6 feet 1 inches tall.
And United, though it scored three in a draw with Newcastle United on Tuesday night at St James' Park, is in fairly desperate need of striking reinforcements.
Martial is too young and callow, at 20, to carry the club's goalscoring burden on his own, although with every passing game he looks more and more the future superstar. Rooney, despite three goals in his last two games, has been on a downward trend.
Manager Louis Van Gaal needs a man who will stick to the opposition's penalty spot, much like Javier Hernandez used to do before he was let go to Real Madrid and Bayer Leverkusen. United has not had a natural goalscorer since.
Its greatest in the 21st century, of course, was Ruud Van Nistelrooy, who scored 150 goals in five seasons at United, the vast majority of which were struck from close range.
Slimani has a long road to travel before he can ever be considered in the same breath as Van Nistelrooy, but he does appear to be what United needs to jog itself from its moribund ways. This would be a fine move for all concerned.