Manchin 'Has No Understanding' of How Monetary System Works: Democrat House Budget Chair
Democratic Representative John Yarmuth, chair of the House Budget Committee, slammed Senator Joe Manchin over his opposition to their party's $3.5 trillion spending package, saying he has "no understanding" of how the monetary system functions.
Manchin, as well as Democratic Senator Kyrsten Sinema of Arizona, has come out against the $3.5 trillion reconciliation bill supported by most Democrats and President Joe Biden. The West Virginia moderate has said he'd support a smaller bill totaling about $1.5 trillion. Meanwhile, Manchin continues to face substantial pressure and criticism from fellow Democrats.
"I read Joe Manchin's statement, I've listened to him. He has no understanding of how the federal government monetary system works when he compared it yesterday to his household income. That has no relevance to what we can do," Yarmuth, who represents Kentucky, told CNN Thursday evening.
"It's not a question of what we can afford. The federal government can afford anything that it feels it needs to do, and right now that's what we ought to be focused on," the Democratic lawmaker said.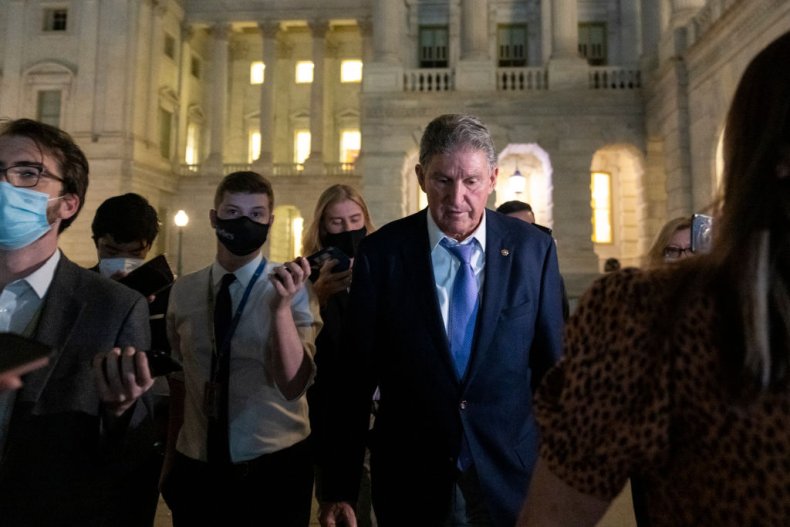 Yarmuth said the $3.5 trillion price tag is actually "pretty inconsequential" when put in the context of overall government spending.
"It's $3.4 trillion over 10 years. We're going to spend twice as much during that time on defense," he said. "If you take the entire add-up, all of the things we're proposing to do, it would be essentially about 5 percent more than we will spend otherwise. We're going to spend $61 trillion over the next 10 years. So to add another $3.4 trillion or $5 trillion to it is very—I think it's pretty inconsequential when you consider all the benefits to the American people."
On Wednesday, Manchin released a statement asserting that he would not support $3.5 trillion in new federal spending. "I can't support $3.5 trillion more in spending when we have already spent $5.4 trillion since last March. At some point, all of us, regardless of party, must ask the simple question: How much is enough?" he said.
Democratic leaders argue that the vast majority of the spending will be offset by tax hikes on the wealthiest Americans and corporations. They've also tried to put the spending in context, as Yarmuth did, pointing out that it's spread out over a decade.
No Republicans support the massive package, which aims to implement key parts of President Joe Biden's Build Back Better agenda on social programs and global warming. As a result, Democrats have turned to the reconciliation process, which would allow them to pass the bill in the evenly split Senate without any GOP support. But that also means that all Democrats in the upper chamber of Congress must be on board.
The bill would provide two years of free community college for all students, fund universal prekindergarten and child care, expand Medicare and extend the child tax credit passed by Democrats as part of Biden's American Rescue Plan in March. It also includes key provisions to address climate change, curb prescription drug costs and provide for comprehensive paid family and medical leave.
It's currently unclear when and if the legislation will move forward. Democratic leaders have still expressed optimism, even as tensions simmer between the party's progressive and moderate factions.
Newsweek reached out to Manchin's press representatives for comment but did not hear back before publication.