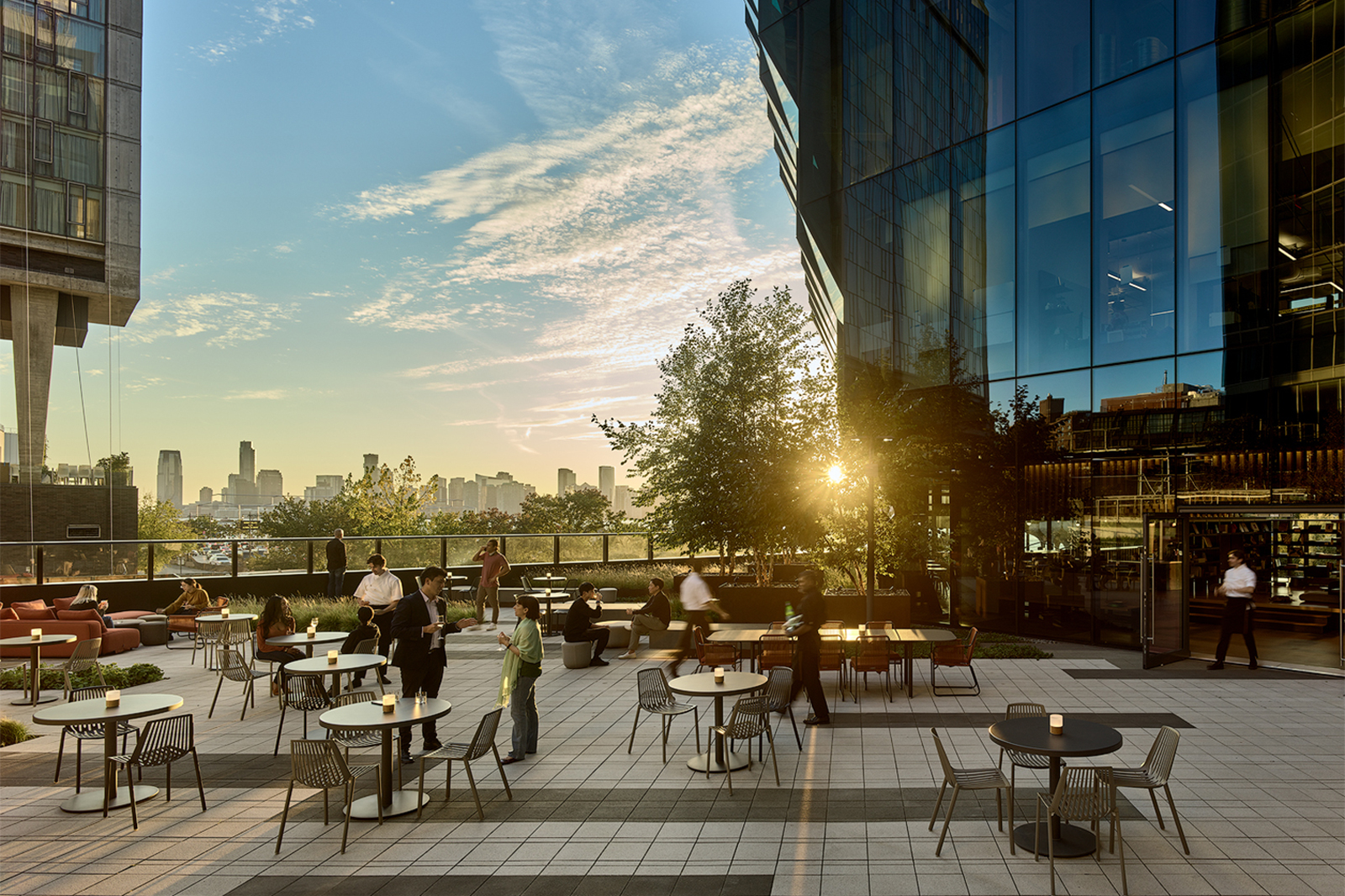 The Belgian block stone streets of the Meatpacking District on the far west side of Manhattan in New York City are home to the several high-end designer clothing stores, trendy restaurants, the start of The High Line and new luxury car buying experiences.
Automotive brands including Genesis, Lexus, Lucid Motors, Mercedes-Benz and Polestar have all put down roots in this area. Each offers an array of luxury experiences that are atypical from what you're bound to find at a traditional dealership in your town. From fine dining to special events with celebrities and test driving, the boutiques offer a peek at a different way to experience automotive-adjacent lifestyles.
Within the narrow district that is boarded by the West Side Highway, W. 17th Street, Eighth Avenue and Horatio Street, are four auto brand experiences.
The Genesis House New York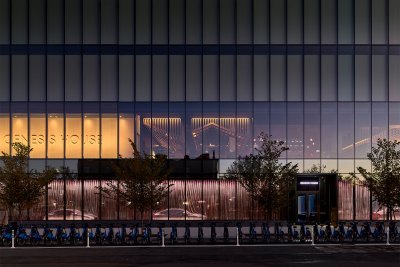 Since opening its doors in mid-November, The Genesis House New York (40A 10th Avenue) offers experiences influenced by Korean culture and community including examples in the culinary, architecture and technology realms.
"Genesis House is not just a showroom. This is a sophisticated oasis. The place where we share our inspirations at the heart of New York City," said Jay Chang, Global Head of the Genesis Brand in a release when the space opened. "It will show the world who we are as a brand: audacious, progressive, and distinctly Korean."
"At Genesis, we welcome customers as if they are guests in our own house," Chang continued. "We want our guests to feel Genesis' sincerity, and strive to provide them with the right experience at the right time. This defines our brand values."
The 46,000-plus square foot Genesis House was designed by Seoul-based architecture firm Suh Architects. Its distinctive Korean design was chosen to showcase the brand in harmony and balance. The space's high ceilings are supported by massive columns and Corten steel, LED lighting, copper highlights and smooth oak flooring.
The Korean-inspired design continue throughout the second floor of Genesis House with stacked oak beams and shingles featured in the library and Tea Pavilion restaurant.
Genesis House is open to the public from Tuesday to Sunday and closed on Mondays. Hours vary by day.
Lucid Studio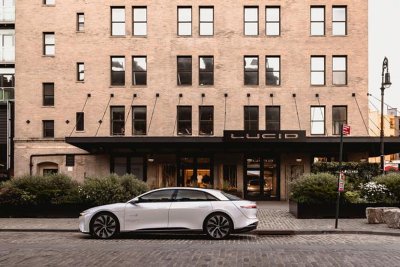 Over the summer, Lucid Studio (2 Ninth Avenue) opened its New York doors to give customers the opportunity to experience Lucid's tech and learn all about Lucid Air all-electric sedan.
Lucid Studios offers an immersive, luxury environment along with the chance to experience an Air's aesthetics and driveability. The Lucid Air can go up to 520 miles on a single charge, the most of any vehicle on the market today. For those interested in test driving, Lucid offers a virtual reality experience with panoramic views and the choice of various interior finishes.
"Opening a Lucid Studio in New York, one of the most vibrant cities in the world, allows us to demonstrate how Lucid Air and its groundbreaking technology perfectly complement the fast pace and refined taste of the Big Apple," said Peter Rawlinson, Lucid Motors CEO and CTO.
"It's also the perfect time to open our first Lucid Studio in New York, as we will add significantly to a city that is returning to form in delivering the world's greatest experiences to residents and travelers alike."
The Manhattan Lucid Studio is just one of the several locations opened in North America. Other locations include storefronts in Chicago, San Francisco, Phoenix, Long Island, Boston, Vancouver, San Diego, and the Washington D.C. metro area.
Intersect by Lexus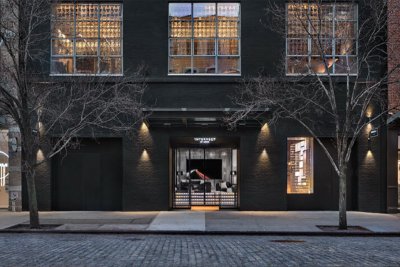 Intersect by Lexus is a manifestation of Omotenashi, a Lexus core value characterized by their commitment to hospitality. This nontraditional space is a place for guests to be entertained, inspired and educated.
The space at 412 W. 14th Street previously served as a café and gallery. It has been re-imagined as an oasis in the heart of New York City where guests are welcomed to unwind.
New York is the first of Lexus' cultural programming destinations to feature a full service restaurant. The restaurant showcases a rotating line up of top chefs from across the globe, each bringing their own culinary vision into the space.
The lounge experience currently features a unique menu by Lexus Culinary Master Nickolas Martinez, the executive chef at Intersect's restaurant.
In the past, Intersect has welcomed restaurants from around the world to set up residences including Paris's Frenchie, Restaurants 040 (Santiago, Chile), Mishiguene (Buenos Aires, Argentina), O Pedro (Mumbai, India), The Grey (Savannah, Georgia), Manresa (Los Gatos, California), and most recently, Compère Lapin (New Orleans).
Lexus is making a leap into electric vehicles in the near future. A number of concepts were shown this week as part of a larger announcement regarding the future of Toyota Motor Corporation's electrification strategy.
Tesla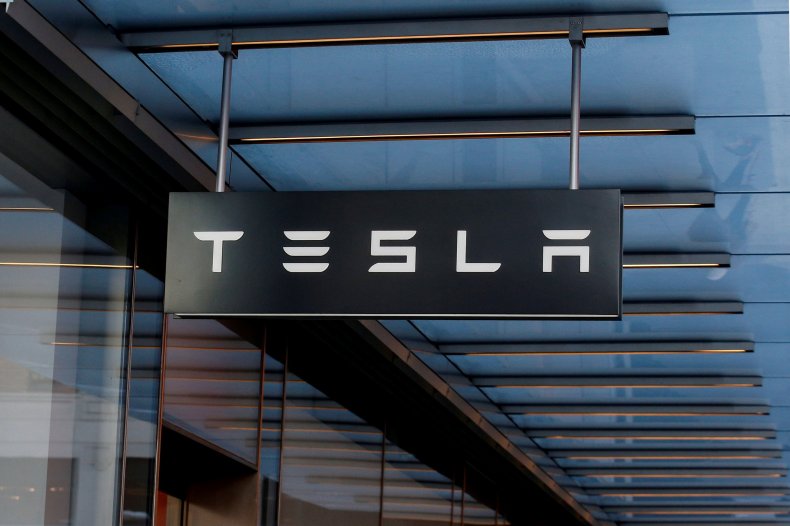 In 2017, Tesla opened its Meatpacking District showroom at 860 Washington Street. It now sits just steps down from The Genesis House.
The space is far more traditional than other automotive locales in the area, offering a boutique shopping experience where potential buyers can climb in and out of the latest models. When it opened, the company set out to sell cars, solar panels and batteries in the space.
Since the Tesla, Lexus, Genesis and Lucid locations have opened, a new electric vehicle company has bucked the trend and created its showroom concept away from the trendy Meatpacking District, choosing instead to head uptown near Lincoln Center on New York's West Side. That location, Polestar representatives say, is closer to where their target customers live.
Polestar's Manhattan location is one of the 20 Polestar Spaces that the company is rapidly building in cities nationwide.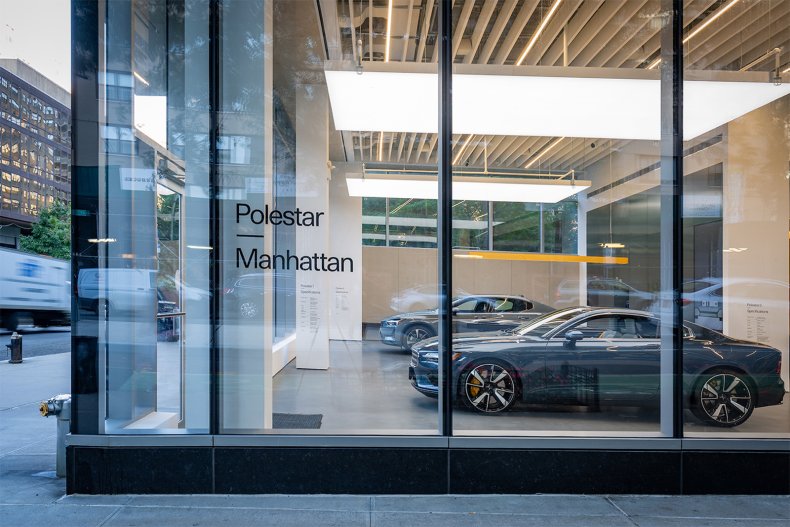 The Volvo-affiliated electric vehicle company relies on a customer-centric, digital-first engagement plan. Before entering Polestar Spaces, customers can learn about the product, put a deposit down, schedule a test drive and do maintenance from home.
Polestar currently sells single- and dual-motor versions of its Polestar 2 high-riding hatchback. The Polestar 3, 4 and 5 are expected to make their arrivals before mid-decade. Those models are expected to be priced in line with their Porsche rivals.