Parisians Mourn Charlie Hebdo Victims as Hunt for Gunmen Continues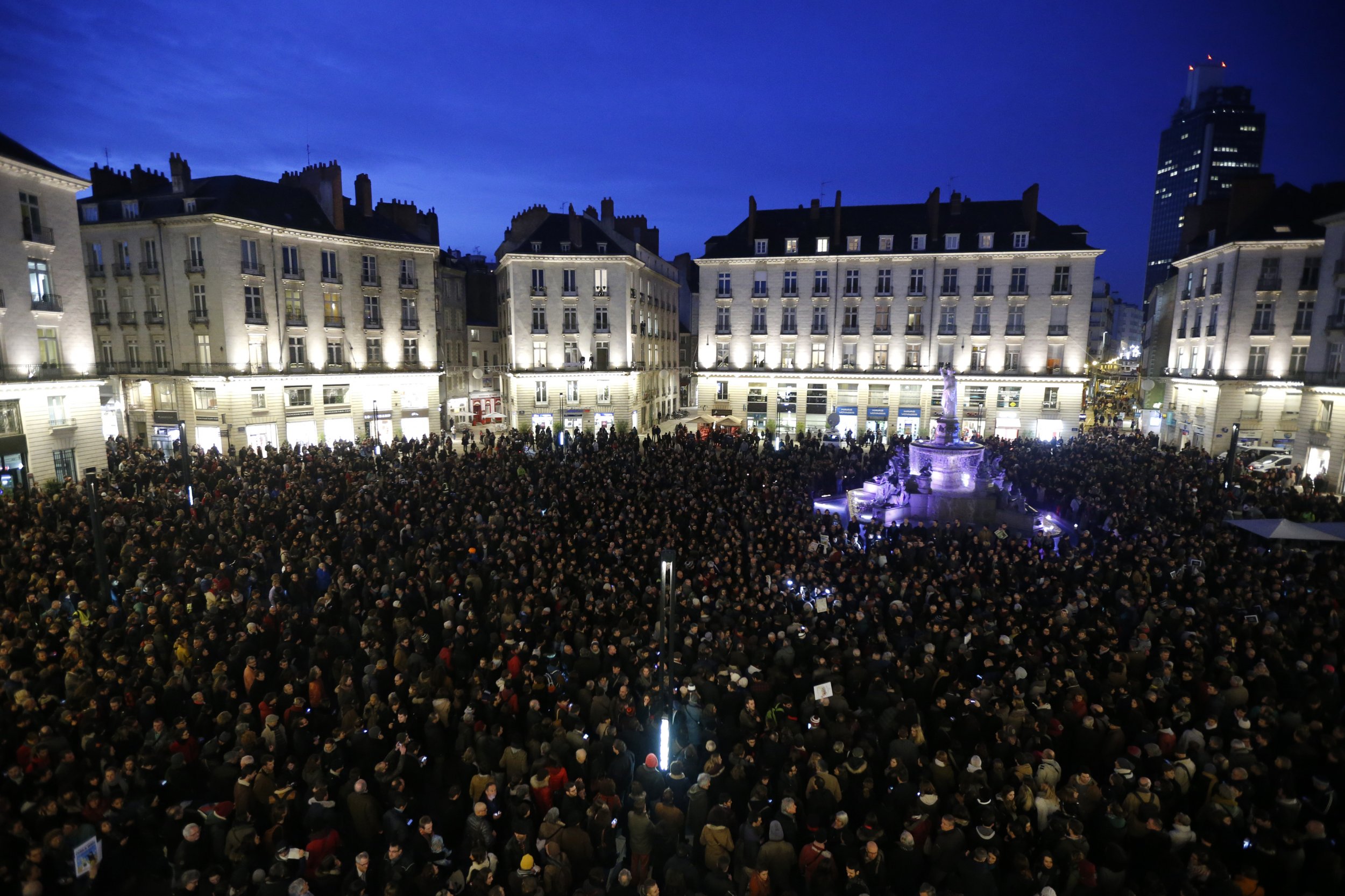 Updated | A manhunt for the three gunmen who murdered 10 staff members of satire magazine Charlie Hebdo and two police officers continued into the night in Paris Wednesday, as Parisians turned out to pay tribute to victims of the attack.
Four well-known political cartoon artists were among those killed in the attack and five additional people were confirmed injured. Charlie Hebdo is known for mocking religion and has on several occasions featured cartoons of the Prophet Muhammad, an act of blasphemy in Islam.
The attackers reportedly told bystanders they were members of an Al-Qaeda faction in Yemen and claimed the attack was to avenge Muhammad. They entered the magazine offices at 11:30 a.m. local time Wednesday and opened fire using automatic rifles and shotguns. After the attack, they drove away in a waiting getaway car and later switched to a hijacked vehicle. The first car is being investigated by officials.
The suspects are believed to be two brothers and another man, ages 18, 32 and 34, a source told Metro News France. According to Reuters, the brothers are from the Paris area and the third man is from Reims. Police have not publicly identified the men. Wire service AFP reported lated Wednesday night that an anti-terror police raid was underway in Reims:
In Paris, thousands gathered to mourn the victims of the attack, showing their solidarity with the words "Je suis Charlie" or, "I am Charlie."
French President François Hollande called for a meeting on the crisis, set for Thursday morning. A criminal investigation is underway, but details have not been made public. Bernard Cazeneuve, the nation's interior minister, told The Guardian measures were being taken "to neutralize these three criminals."
The last known location of the terrorists in Paris was the Porte de Pantin subway station, where they hijacked the second car.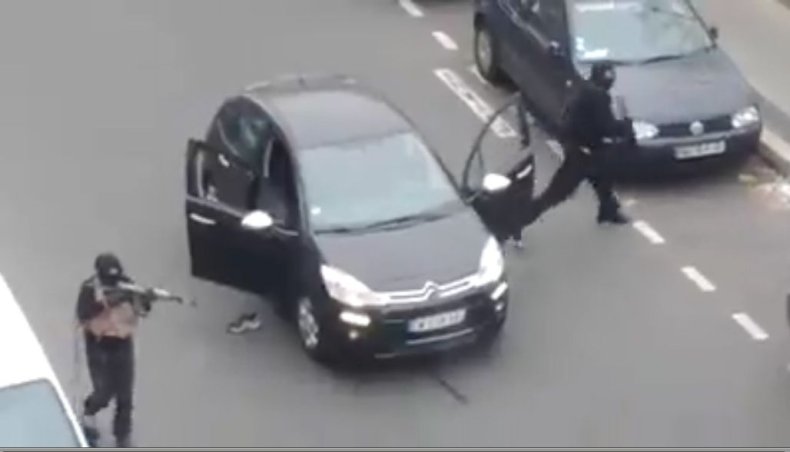 In Focus
12 people were killed in a shooting January 7 at the Paris offices of satirical magazine Charlie Hebdo.
Launch Slideshow

22 PHOTOS