Mar-a-Lago Raid: GOP Fury Swells as Trump Ally Says Phone Seized Next Day
Conservative outrage is growing after an ally of former President Donald Trump said that his phone was seized by the FBI on the day after Trump's Mar-a-Lago resort home was raided.
Republican Representative Scott Perry of Pennsylvania told Fox News on Tuesday that three federal agents seized his phone after serving him with a search warrant as he was traveling with his family. The incident occurred less than 24 hours after Trump said that his South Florida home was "under siege" due to an "unannounced" raid, sparking fury from the former president and anger among his supporters. Perry said that he was "outraged" by the seizure of his phone.
"They made no attempt to contact my lawyer, who would have made arrangements for them to have my phone if that was their wish," Perry told Fox News. "I'm outraged — though not surprised — that the FBI under the direction of Merrick Garland's DOJ [Department of Justice] would seize the phone of a sitting member of Congress."
"My phone contains info about my legislative and political activities, and personal/private discussions with my wife, family, constituents and friends," he added. "None of this is the government's business."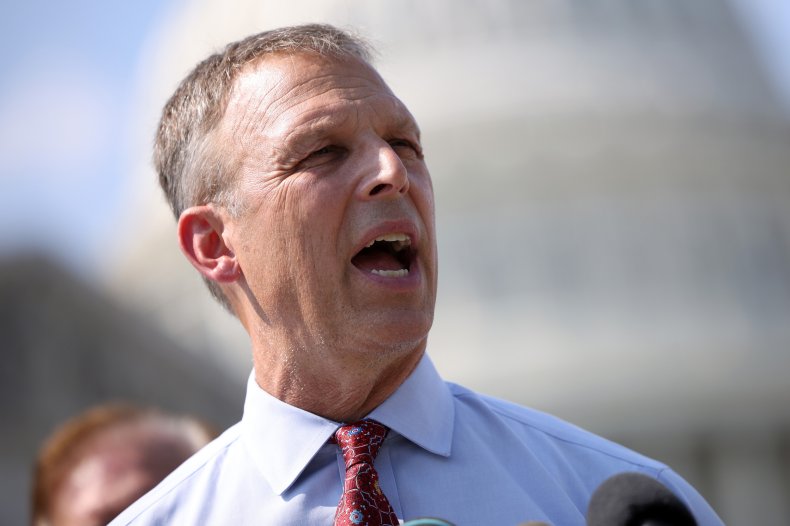 News of the seizure further enraged many Republican lawmakers and conservative supporters of Trump who shared their dismay online, including at least one who suggested that the FBI taking Perry's phone was cause for a new civil war.
"THEY'VE DECLARED WAR!" Republican Representative Ronny Jackson of Texas tweeted. "Now they're SEIZING the phone of a sitting member of Congress. The regime grows more tyrannical everyday. If we don't win and win BIG in November, our country as we know it will CEASE to exist!"
"They were out to get Trump before he was president," tweeted Representative Jim Jordan of Ohio. "They were out to get him when he was president. They're out to get him after he left the White House. And now they're out to get @RepScottPerry, a general who honorably served our country for years."
"First they came for President Trump, now the FBI has seized the personal cell phone of Freedom Caucus Chairman Rep. Scott Perry," Representative Lauren Boebert of Colorado tweeted. "We will not be intimidated. We will not back down to Biden's thugs. Game on."
"The FBI just seized @RepScottPerry's cell phone," tweeted conservative radio host and former Trump adviser Sebastian Gorka. "They are totally out of control. Which Patriot will they target next?"
"Now Congressman Scott Perry's phone?" Representative Marjorie Taylor Greene of Georgia tweeted. "The FBI has gone rogue and is doing the dirty work of a communist regime. Who is giving these orders?"
The reason that Perry's phone was seized is unclear. The congressman is an outspoken supporter of Trump's false claims that the 2020 presidential election was "stolen" and allegedly asked to be pardoned following the January 6 attack on the U.S. Capitol. He has also been investigated by the House January 6 committee.
It is also unclear whether the seizure of Perry's phone is related to the Mar-a-Lago raid. Trump announced that his home was being raided in a long statement shared to his Truth Social account on Monday night. He continued posting about the incident on Tuesday, arguing that it was evidence that the U.S. resembled a "banana republic."
"A horrible thing that took place yesterday at Mar-a-Lago," Trump posted on Tuesday. "We are no better than a third world country, a banana republic. It is a continuation of Russia, Russia, Russia, Impeachment Hoax #1, Impeachment Hoax # 2, the no collusion Mueller Report, and more. To make matters worse it is all, in my opinion, a coordinated attack with Radical Left Democrat state & local D.A.'s & A.G.'s."
The FBI declined to comment to Newsweek on the seizure of Perry's phone.
Newsweek has reached out to Trump's office for comment.