Each month we review and go hands-on with dozens of products. To make sure the best gear doesn't get lost in the shuffle, we're highlighting our favorites—Newsweek's March faves. This month we tried new running shoes, mobile phones, TVs, computer monitors and even a Disney dog toy.
In addition to recapping the standout products, there are also mini reviews and things we like but are complicated in some fashion. And if you want to hear what kinds of gear other people are using, then don't miss a few of our published Talking Tech stories. As always, the prices listed below may fluctuate over time.
Fave Products
Technics EAH-A800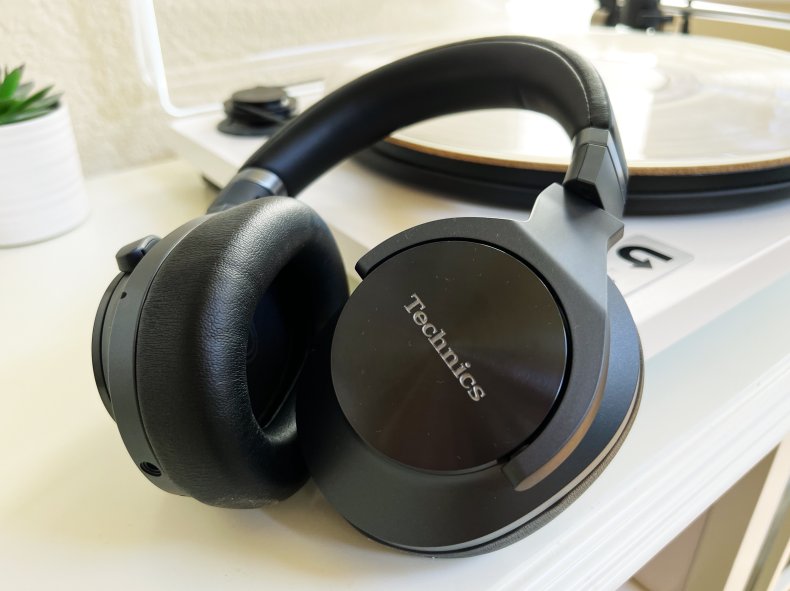 My new favorite premium headphones are the Technics EAH-A800. They go up directly against Bose's and Sony's offerings in this space, but I think the new Technics have the best sound overall while still offering all the features you would expect. I was also very satisfied with the level of active noise cancellation (ANC) these wireless headphones can provide.
Buy at Amazon for $349.99.
Samsung Galaxy S22 Series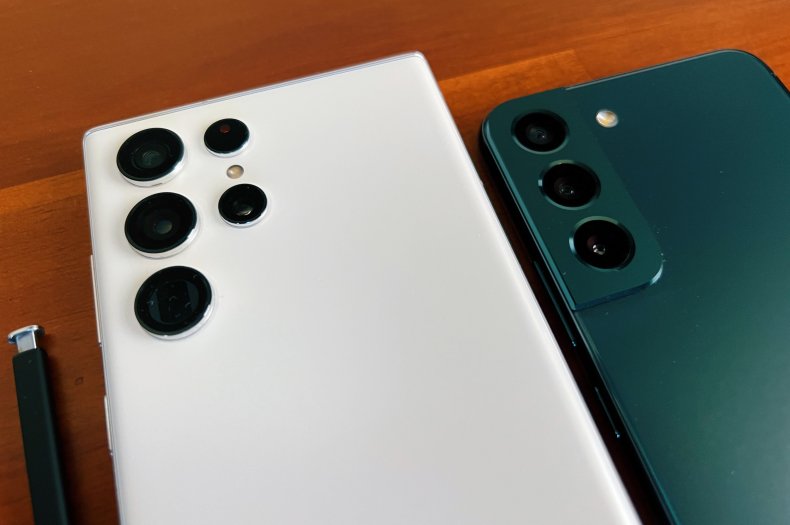 Samsung's new flagship mobile phones, the S22, S22 Plus and S22 Ultra definitely make a compelling case for being your new Android phone of choice. I tested the S22, and I really liked its size and features, while the S22 Ultra I used was magnificent in almost every way—except if you don't want to carry around a large device.
Buy at Samsung from $799.99.
Samsung Q90B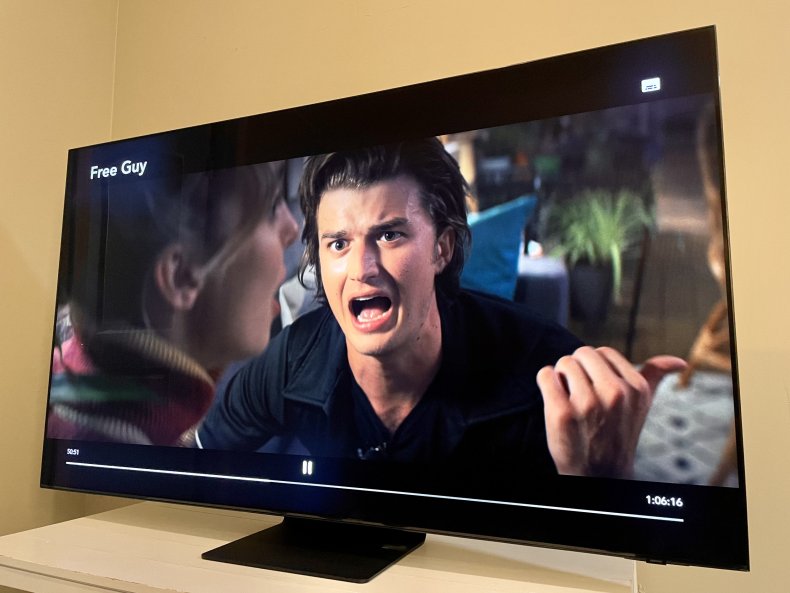 The latest in Samsung's Neo QLED lineup is the Q90B TV. Compared with last year's model, it has four times the dimming zones for better brightness across the screen. Newsweek's Josh Smith reviewed this mini-LED TV and said, "It now delivers incredible blacks and vibrant colors, and does so with better software. This is the best-looking mini-LED TV I've seen in this price range."
Buy at Samsung from $1,599.99.
Mini Reviews
UA Flow Velociti Wind 2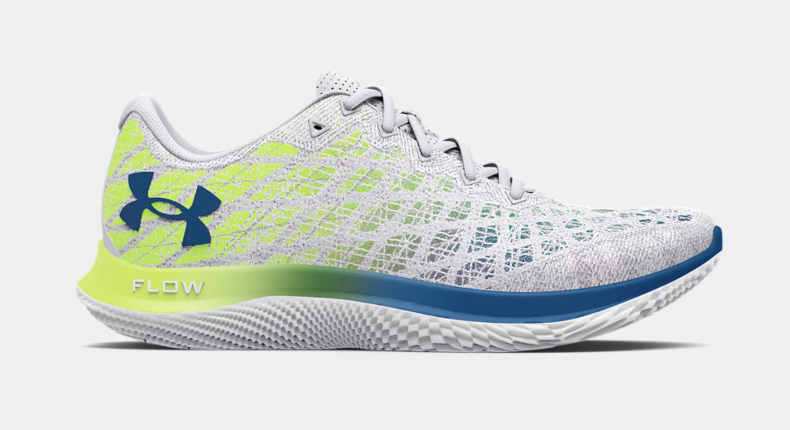 The UA Flow Velociti Wind 2 are unique running shoes because they forgo rubber outsoles under your foot in order to make them as lightweight as possible. It's a neat idea, but long-term durability becomes a concern when you're essentially running on the midsole foam. After about 50 miles running in the Flow Velociti Wind 2 shoes, I do see a little wear, but no more than on other shoes. During that time I had no problem with traction.
I tried the first version of this shoe last year, and I liked it. This new version, however, feels even better. I've turned in some of my fastest times while wearing this model. The Flow foam is firm and provides plenty of energy return while also being noticeably lightweight. I really like the mixed material on the tongue, which has mesh toward the bottom and more padding at the top, where the laces tie.
I primarily use these shoes for runs under 6 miles. I doubt many people will find them comfortable for distances much longer. And since they are geared toward shorter runs, the price feels a bit steep to me.
Buy at UA for $160.
AnkerWork B600 Video Bar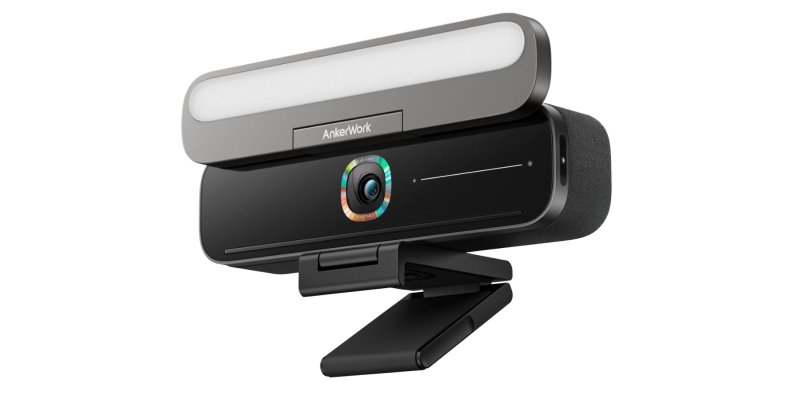 People who need a camera for video conferencing should check out the AnkerWork B600 Video Bar as an all-in-one solution. It includes a 2K resolution camera, a built-in four-microphone array, a dimmable light and dual speakers. It's a great choice for adding those pieces to your setup without having to seek out the parts individually. The unit attaches to the top of a computer monitor, but it can also screw onto a tripod stand.
The B600 Video Bar was too heavy to be mounted on the top of a MacBook Air's screen, and it tipped the it over. I needed to put the camera on a small tripod stand to use with my laptop. I used the camera in different lighting conditions, and I was really pleased with its video quality. The built-in light helps in the dark, but it wasn't quite as illuminating as I thought it would be.
It's not a deal breaker, but it is a little annoying to deal with the additional AnkerWork software required to dial in or change the camera's settings. The unit is compact considering all the things it does, but it's not tiny and will certainly take up space wherever you put it.
Buy at AnkerWork for $219.99.
It's Complicated
Nomad Base One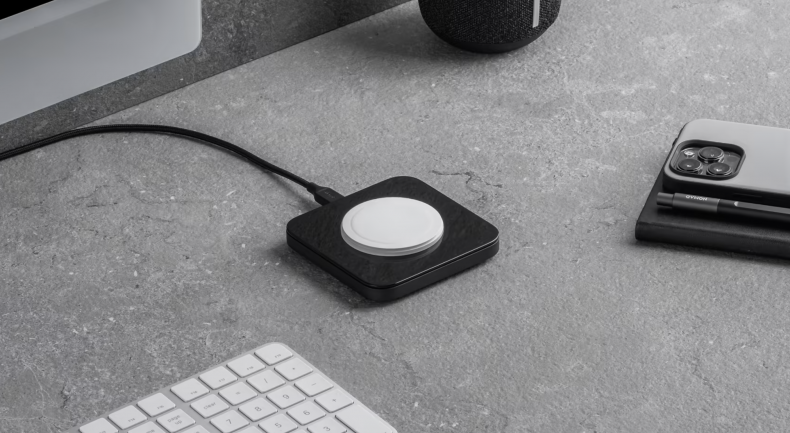 The Nomad Base One is a new MagSafe wireless charger capable of the full 15 watt charging speed supported by iPhones. The device is tremendous in a lot of ways. It's sleek but with a hefty weight that makes it look and feel like a premium product. It also uses a detectable USB-C cable, so if you need to extend the length you can.
On the flip side though, using a detachable USB-C cable means that it needs a more capable wall charger—30 watts or higher, in this case—to work. Apple's MagSafe Charger only needs a 20 watts or higher, in comparison. The other consideration is price. The premium experience doesn't come cheap, at $130, especially compared with Apple's $39 MagSafe Charger. It's a very nice device that will look great wherever you put it, but I would have a very hard time telling anyone it's worth the money.
Buy at Nomad for $129.95.
Harry Barker Chambray Pluto Toy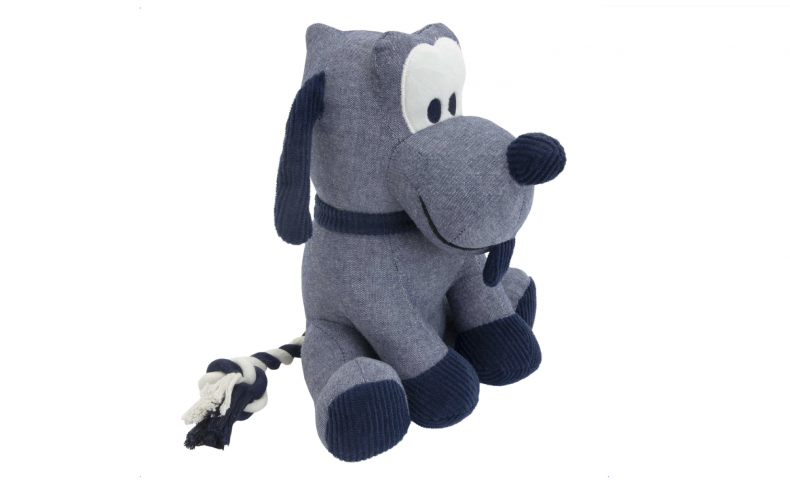 Harry Barker has a new line of Disney dog toys and products. I got a Pluto toy to test out with my new puppy, and he loved it. He liked it so much, in fact, that he was able to remove and eat part of the rope tail in just over a week. Most dog toys won't survive forever, so I don't fault Pluto for not making it out alive. But it would give me pause to pay $16 when a less expensive toy would probably last at least the same amount of time.
While Pluto was around, before my dog got into its stuffing, it was a really great toy for him. The legs provided a thick area to bite into. There were two different squeaky parts in different locations. The plastic rustling sound in the ears and nose were intriguing to a curious puppy, and the rope tail provided another texture to chew on. The toy is well-thought-out to retain a dog's interest—as long as it can remain intact.
Buy at Harry Barker for $16.
Revisited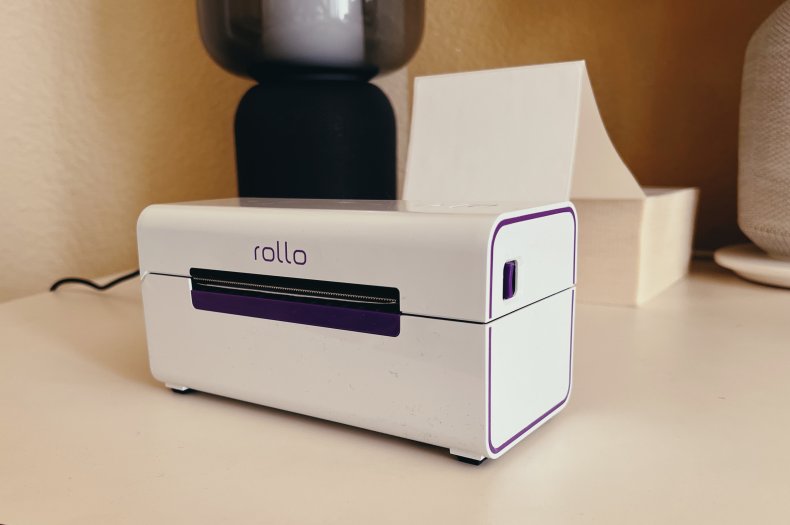 I reviewed the Rollo Wireless Printer in early February, and it's been great. One aspect worth revisiting is how the Rollo prints return labels that companies send to customers. I noted that it can be a little difficult to print those labels, because they come in all different sizes and orientations. Well, Rollo has been constantly improving its software to detect PDF labels sent to the printer and to automatically resize and reorient them to fit its 4 inch by 6 inch thermal labels.
It's a little hard to know if a big or small label will be adjusted automatically, but it does work most of the time. The company has even been investigating how to better print labels from companies like StockX that don't send PDFs.
Buy at Rollo for $279.99.
Don't Miss
Talking Tech With Taylor Lorenz
Taylor Lorenz, The Washington Post columnist, answered questions about the gear and gadgets she's using, apps she likes and what technology she has had her eye on.
Talking Tech With Zane Lowe
I chatted with Apple Music 1 host Zane Lowe about working during the pandemic, vinyl records, NFTs and the best thing he bought last year.
Newsweek may earn a commission from links on this page, but we only recommend products we back. We participate in various affiliate marketing programs, which means we may get paid commissions on editorially chosen products purchased through our links to retailer sites.