Marco Rubio and Democrats Can Agree on One Thing: Stimulus Cash for Mixed-Status Families
There may not be much that Republicans and Democrats on Capitol Hill can agree on when it comes to another stimulus package. In fact, there's not much Republicans themselves can agree on.
But the two sides concur on at least one thing: American citizens in mixed-status families—such as a spouse who is an undocumented immigrant—should qualify for stimulus checks.
Such a proposal by Senator Marco Rubio was excluded from the GOP's economic relief bill to combat coronavirus that was unveiled this week. But the Florida Republican is actively pushing leadership for its inclusion in any piece of legislation the chamber ultimately votes on.
"It is the right thing to do," Rubio told Newsweek. "What's the remedy, you divorce them?"
Because Rubio's measure, backed by GOP Senators Thom Tillis (N.C.) and Bill Cassidy (La.), overlaps with Democrats' plan, there's a real possibility that a provision to provide an economic supplement to U.S. citizens of immigrant families will make it into a final aid package.
Rubio's legislation would amend the CARES Act, which barred more than a million U.S. citizens in mixed-status families from being eligible for checks because both joint tax filers did not have a Social Security Number (SSN), according to the liberal Institute On Taxation and Economic Policy. About 4.3 million adults and 3.5 million children—7.8 million people—also are estimated to have been left out, although the adults paid taxes using an Individual Tax Identification Number, or ITIN.
Instead, Rubio's plan would only require one person to have an SSN when filing jointly. This would allow the spouse who is the U.S. citizen—and any children—to receive the federal benefits while still excluding the undocumented spouse.
But while plans laid out by Democrats and Rubio overlap, they also contain significant differences.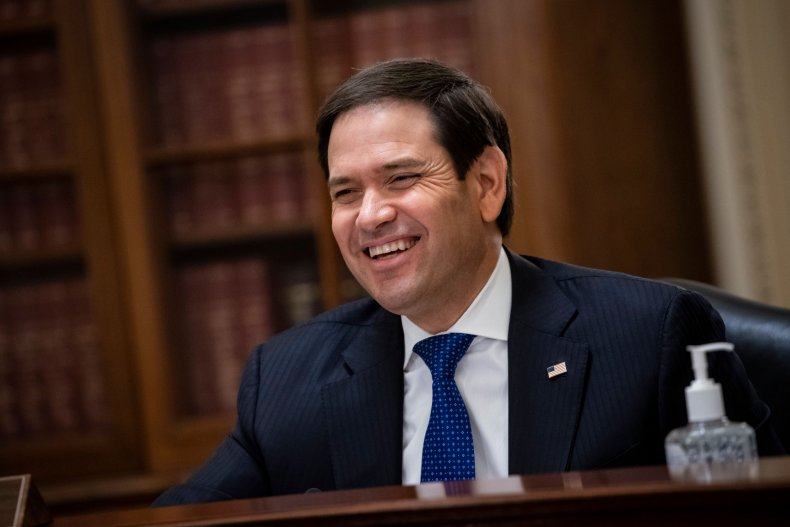 Under the Democrats' $3 trillion HEROES Act stimulus passed in May, anyone not eligible for an SSN but who has an ITIN would qualify. That means the nearly 8 million undocumented immigrants, including their children, who missed out under the CARES Act would receive checks.
"The [CARES Act] denied benefits to any family member, which is outrageous. Those individuals should not be denied of their support," Senator Chris Van Hollen (D-Va.) told Newsweek.
Under Rubio's plan, only U.S. citizens would be eligible for the payments, as long as a tax filer has an SSN. That means it would exclude the children of two undocumented parents, which has upset some immigrant advocates groups because it would omit millions of children who are citizens.
"That little difference might affect millions of people," said Frank Sharry, founder of America's Voice an immigration reform nonprofit. "[Rubio] has gotten a lot of attention for it in Florida but no movement with his colleagues in Washington."
Rubio said Wednesday that after discussions with leadership about his bill, dubbed the American Citizen Coronavirus Relief Act, he's confident that the proposal will have broad support from his colleagues.
Although public polling suggests that the majority of people support providing undocumented immigrants with medical care amid the pandemic, it also shows they do not believe people in the U.S. illegally should receive economic relief. However, more than half of Black and Hispanic Americans said they do endorse both economic and medical help for undocumented workers during the pandemic, Pew Research Center polling showed.
That indicates in battleground states such as Florida and North Carolina, and in states like Texas with large Latino populations, the issue of supplementing the incomes of mixed-status households could make or break the election.
Sharry is not convinced Republicans will go for such measures targeting migrant families.
"At this point, it's not on the table. It wasn't included in the Republican package," he said. "It looks like if it's gonna happen, Democrats will have to make it happen and trade stuff for it."