Manchester United: Marcus Rashford Is Just Like Me, Claims Ronaldo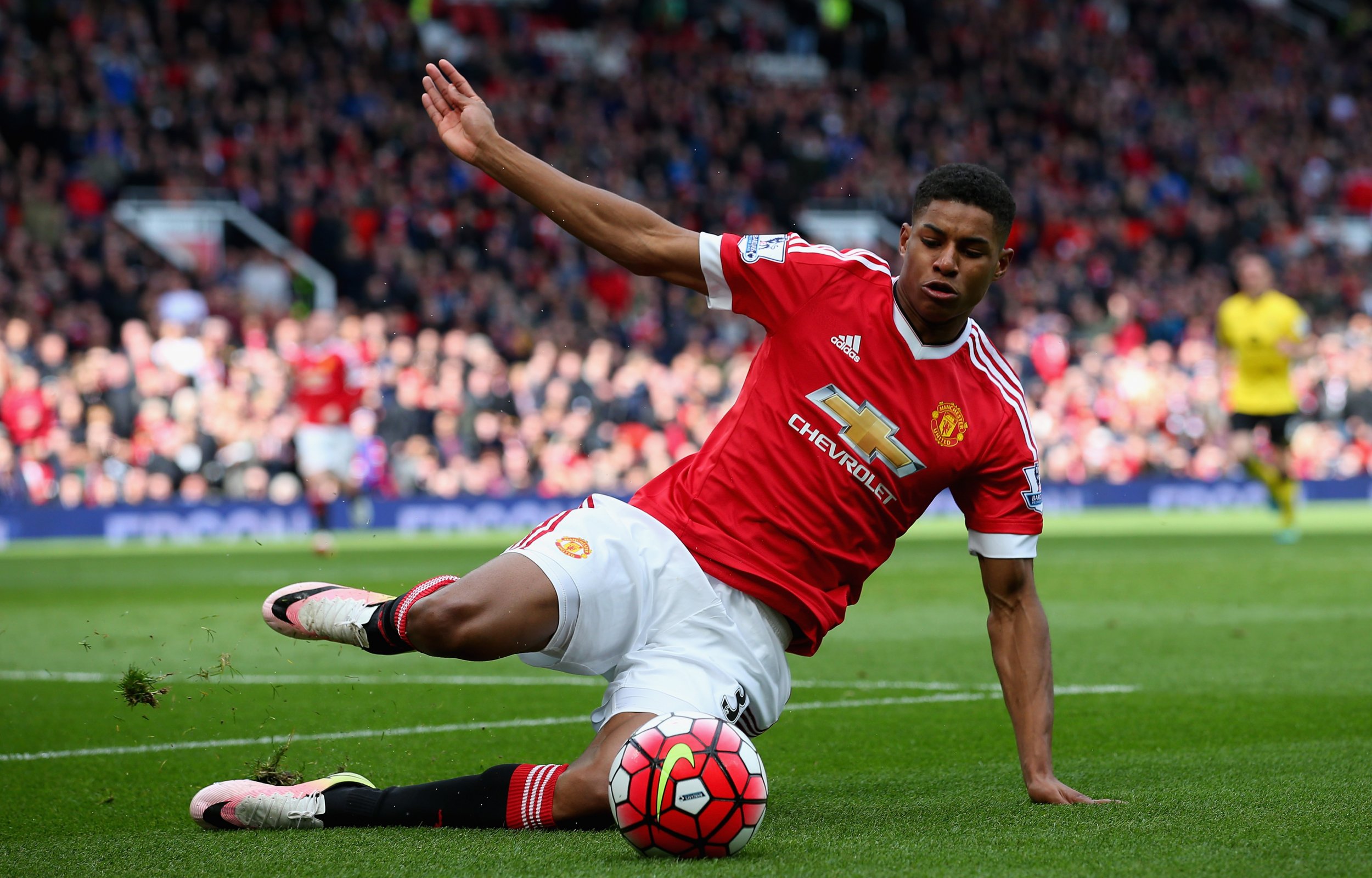 As a young striker, there can be few greater compliments in life than being compared to an all-time great.
Ronaldo—the Brazilian version at his zenith in the 1990s, not the superlative, prancing Portuguese—says Marcus Rashford, Manchester United's thrilling teen, reminds him of himself.
"He's a very good young player," Ronaldo told The Sun. "I see some of myself in him for sure—he has courage and he's fast and is very good with the ball.
"I think for the strikers they have to be hungry to score and I see that with him. He has an amazing future."
Ronaldo was among the finest strikers of the modern era, with his best season coming in 1996, as a 20-year-old, when he scored 34 goals.
One of his most memorable moments, ironically, came against United in 2003, when Old Trafford stood in unison to acclaim a startlingly brilliant hat-trick that knocked Sir Alex Ferguson's team from the UEFA Champions League.
Rashford was given his debut by Louis Van Gaal against FC Midtjylland of Denmark in February, having come through United's academy, and has responded well above expectations, with two goals on debut and five more since then in a side that has largely disappointed.
United faces Norwich at Carrow Road on Saturday, attempting to keep up the pressure on Manchester City for a place in the top four of the English Premier League, and the Champions League qualification that will bring.