Maria Butina Isn't a Russian Spy Because She Sings Beauty and the Beast Love Songs With Republican Operative Boyfriend, Lawyer Argues
The lawyer for Maria Butina, a 29-year-old alleged Russian spy, is defending his client by arguing that the young woman had a real and passionate love affair with Republican operative Paul Erickson, and consequently could not have been using him to infiltrate Republican Party circles on behalf of the Kremlin.
As a testament to their love, attorney Robert Driscoll has released a video of the couple singing a song together from the Disney classic Beauty and the Beast. In the video released Tuesday, the couple stares lovingly at each other as they sing lines from the love song "Tale As Old As Time."
"I find it adorable, and I think you can also look at this and think this looks pretty legitimate. At least I do. Maybe I'm a sucker for romance, but to me, they look pretty happy," Driscoll told ABC News in a television interview.
Driscoll was recently accused of violating court rules by speaking too frequently to the press and potentially revealing evidence from the case. The government recently requested that the court issue a gag order against the attorney.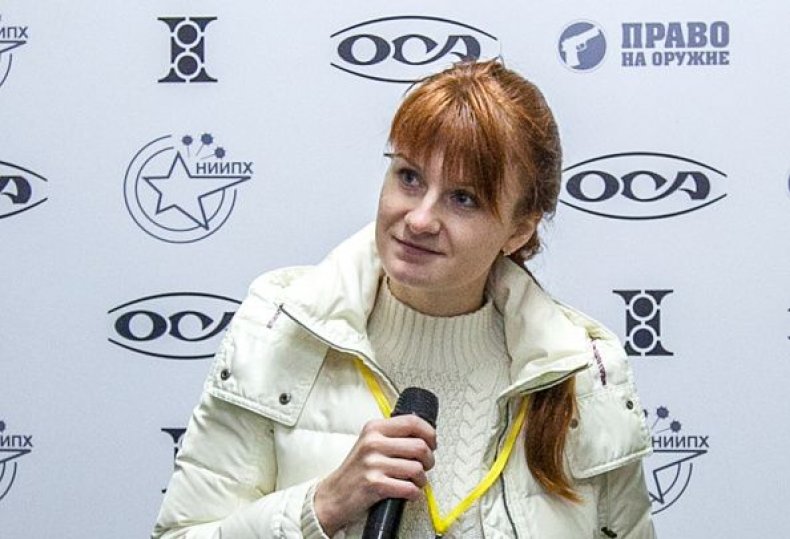 Butina, a recent graduate of American University in Washington, D.C. and a vocal arms rights activists from Russia, was arrested in July and accused of conspiracy and acting as a foreign agent. Court documents alleged that she had used sex to gain access to influential Republican political circles on behalf of the Kremlin.
What's more, she had been a person of interest for the FBI and congressional investigators for several years, and allegedly bragged about putting Kremlin-linked individuals in touch with the Trump campaign. Her mentor and colleague Alexander Torshin, the deputy governor of Russia's Central Bank, had met with then-presidential candidate Donald Trump's son Don Jr. on the sidelines of a National Rifle Association convention.
Prosecutors claim that Butina had used her relationship with Erickson to gain access to the NRA and other conservative organizations. They allege Erickson was Butina's pawn, and point to text messages in which she expressed unhappiness about having to live with him and spend time with his mother.
However, Driscoll denies this version of events, saying that complaints about Erickson were part of a friendly conversation in which two young women complained about their boyfriends.
"The government's proffer is a sexist smear, using a three-year-old offhand joking reference to suggest that Ms. Butina is some kind of James Bond spy character, promiscuously using sex to advance her career," the lawyer claimed in a recent court filing.
In the court document, Driscoll argued: "It is nothing more than two twenty-something girlfriends chatting about their American boyfriends, exchanging cute cat photos, and figuring out when they will next socialize. It is in this context, in response to her girlfriend's own complaints about her boyfriend's failure to call in three weeks (accompanied by an angry face emoji) that Maria responds that her own boyfriend (Mr. Erickson) has been 'bugging the sh*t out of me with his mom' and that she has 'a feeling that I am residing in a nursing home.'"
Erickson, who has not been charged with a crime, has reportedly visited Butina in jail.