Maria Sharapova: Why Are Elite Athletes Using Meldonium, a Drug Meant for the Elderly?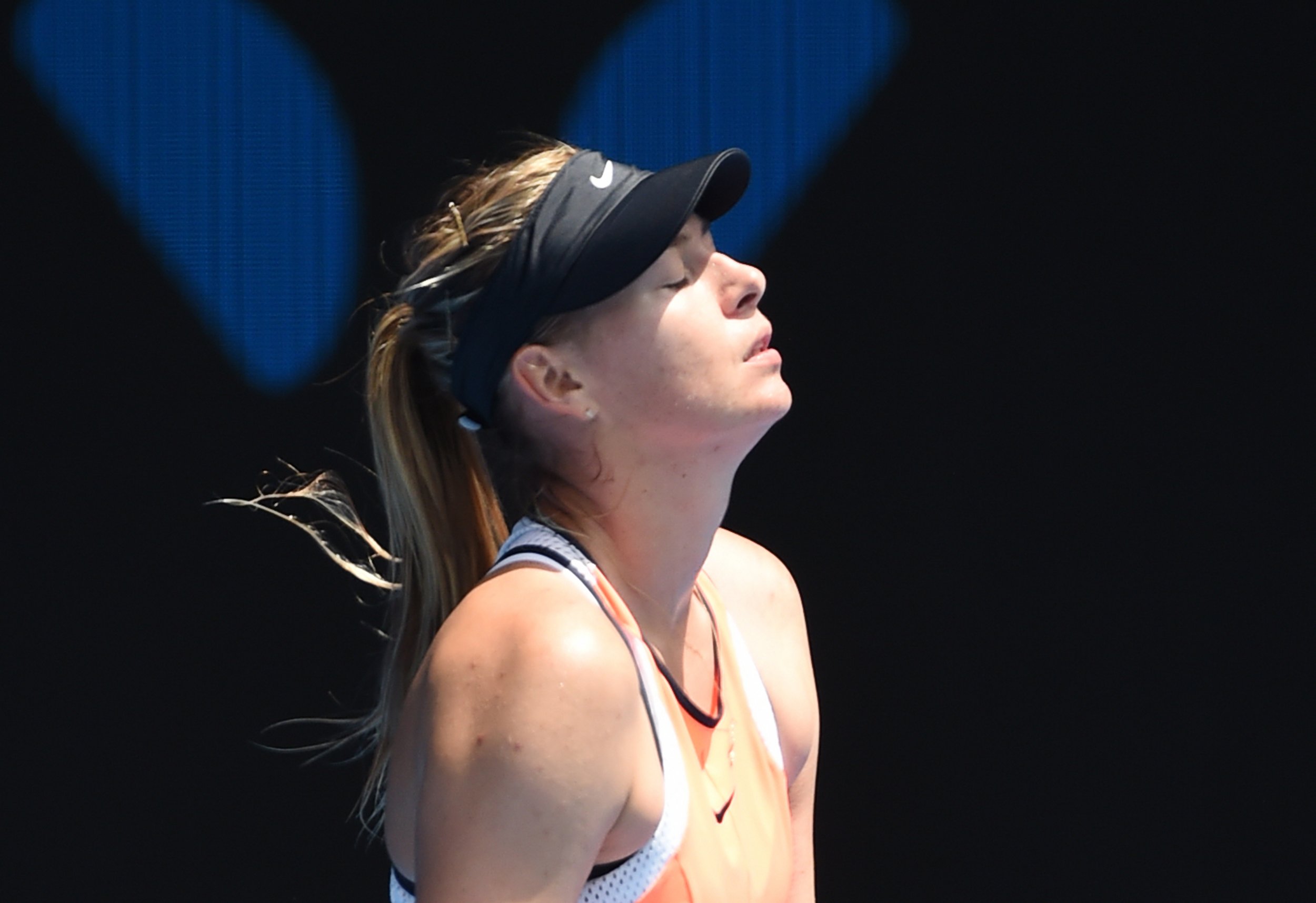 Imagine you have a heart condition causing angina, chest pain because your heart does not get enough blood. The good news is that many different medicines are available for it. The bad news is that you have run out, while on vacation, and your emergency need is to get an immediate resupply, just a week's worth.
Assuming you have no access to a pharmacist with your script for what is a scheduled, restricted drug, where would you be most likely to find enough to keep you tided over? How about on the person of a 26-year-old female 1500 metres runner, a former world champion, one of the fastest runners in history? Or perhaps an elite marathon runner, 28 years old, and winner of some of the most competitive marathons in the world? Or maybe the world's highest-paid female athlete, a 28-year-old tennis player who is hailed for fitness, fight and a decade-long career of Grand Slam titles?
Down the rabbit hole that is elite sport these days, each of those three elite athletes — Abeba Aregawi, Endeshaw Negesse, both from Ethiopia, and Maria Sharapova, from Russia, would have been able to help you out with a drug for a condition that typically affects the elderly. And there are others — bi-athletes, cyclists, figure skaters, speed skaters, most of whom are Olympic and World champions in their sports — who have also fallen foul of doping controls this year, and could also provide you with the drug you need for your limiting heart condition.
That drug is meldonium, or mildronate, invented in Latvia for the treatment of ischemic (restricted blood flow) heart conditions. Remarkably, one study of athlete's samples that were provided for doping control purposes, quoted in a documentary by ARD , the German broadcaster, last week, revealed that 17 per cent of athletes had the drug in their system.
Subsequently, an expanded cohort of 8,320 athletes was studied, and 2.2 per cent were found to have the substance in their system when competing. The discrepancy is easily explained — the 17 per cent prevalence was in a group of 4,316 Russian athletes, while 2.2 per cent was found when the net was expanded to other countries. Bear in mind that the drug was invented in Latvia, so is more available in Eastern Europe, whereas it has not been approved by the Food and Drugs Administration (FDA) in the USA, so is unavailable in many parts of the world (something that is important for consideration of Sharapova's case, as we shall discuss).
It was because of this high prevalence of use that the World Anti-Doping Agency (WADA) chose to place meldonium on their watchlist at the start of 2015. That initiates a period of monitoring and research. That includes asking the question: "Does this drug have proven or potential performance-enhancing benefits?" The answer to that question was yes, tests for meldonium were developed, and as of January 1, 2016, meldonium's status was changed from legal to prohibited.
As of Friday March 11, the World Anti-Doping Agency confirmed 99 samples (the number of athletes is unknown) have contained meldonium, and Sharapova's is now the most famous of them.
In the aftermath of her carefully co-ordinated announcement, the severity of her offence became a focal point, because it divides those who want to believe in innocence and those who suspect guilt into two neat camps.
On one side, the argument is that Sharapova failed a test for a substance that was only banned a month before her test. It is a substance with sketchy research backing whether it even has a performance advantage, and its own creator, Professor Ivar Kalvins, came out and said that he did not believe it gave one. He equated it to eating meat to help athletes recover (more on this, and some significant inconsistencies, shortly). Further, Sharapova offered an explanation that she began taking it in 2006, for valid medical reasons, which always inspires some sympathy in people.
On the other side sit the sceptics. Perhaps they are people who have seen this all before, having experienced 20 years of cycling or track and field, first tainted and then infested by doping, denial and cover-ups.
Their reaction to Sharapova is to challenge every rationalization she offered. They say that ignorance is not an excuse, which is true because athletes are strictly liable for what is in their systems. Even if you fall back onto the position that Sharapova would have delegated certainly responsibilities to medical support staff, she remains accountable for what is in her body.
The notice of meldonium's impending status change, from legal to prohibited, was sent to athletes in mid-September 2015, so they had more than enough time to find alternate medicines for conditions, or to use the system that is in place and request a Therapeutic Use Exemption (TUE) that would allow them to continue using the drug even after it was banned.
To have ignored an email sent in mid-September concerning WADA policy is an extraordinary oversight. Surely, it is a mistake that an elite athlete simply cannot afford to make.
Many have also questioned whether Sharapova is being unfairly persecuted because meldonium's performance enhancing benefits are not clear. This is classic obfuscation. Yes, the evidence of benefits is relatively weak - both in patients with angina - and of course, healthy athletes. But when the drug's founder argues that there is no performance benefit, this is a hook for supporters to cling to.
It does not matter to them that the very same owner is an author of a scientific conference in which it is explained that meldonium is promised to "increase endurance properties and aerobic capabilities of athletes" and that it "improves functional parameters of heart activity…increases physical work capabilities, increases the rate of organism rehabilitation after maximal and submaximal loads." And that it is "not included in the doping list; it does not provoke any undesired side effects."
That reads less like a scientific abstract and more like a recruitment poster. A drug that helps performance during sport and in recovery is a magic bullet, after all. It is, however, a list of promises backed by small research studies, and so neither the performance-enhancing benefits nor the lack of side effects are guaranteed. However, that would not deter athletes from jumping on it, which explains its prevalent use, as detected by WADA.
More than this, however, it does not matter whether there is proof of benefit in this case. All that matters is that meldonium, a powerful, scheduled drug, intended for use in a diseased population, is being used by elite athletes.
That WADA acts to limit this ethical and potentially harmful situation should be obvious. As should the absurdity of my opening hypothetical: how can an elite athlete population be more likely to have a drug for heart disease than, say, an elderly population?
By making a pre-emptive announcement, and offering reasons and justifications, Sharapova has taken risks. Every one of her explanations invites scrutiny with negative implications for failure to respond. She claimed a family history of diabetes was part of her reason for taking meldonium. But meldonium is not primarily for that purpose, and nor is it anything like the most effective drug for diabetes treatment or prevention. Why not consider better drugs?
She began taking it in 2006. Did she take it continuously? The drug founder has announced that it is recommended for four to six week uses. If Sharapova has used it continuously, it suggests she had renewed the prescription 90 times. She needs to be able to provide proof of this.
If Sharapova genuinely needed this medicine, then did she declare it when she was tested? All athletes are asked on the form to state which medicines they are taking.
Further, can Sharapova provide any evidence at all for the need for the drug in the first place? A TUE would not be given without proof, and nor should a scheduled, prescription drug. If that proof does not exist, Sharapova is incriminated by a failure to support her own explanation.
If Sharapova can respond satisfactorily to those questions, then a panel that must decide her fate may well opt for a reduced ban, perhaps two, or even one year, rather than the advised four.
As always, there are many more questions than answers. Such is the issue of doping in sport. What is certain is that an innocent mistake is not a valid explanation. It is one of two things — negligent, or deliberate. Either way, Sharapova should be prepared to take her medicine.
The author is Professor of Exercise Physiology, Free State University, South Africa.