Marianne Williamson Caught On Hot Mic: 'Fox News Is Nicer to Me Than the Lefties'
Democratic 2020 presidential hopeful Marianne Williamson was caught on hot mic after an interview, claiming that right-wing cable network Fox News and conservatives are "nicer" to her than the political left.
"What does it say that Fox News is nicer to me than the lefties are? What does it say that the conservatives are nicer to me?" Williamson said after an interview with Eric Bolling on Sinclair Broadcast Group's America This Week last week. "It's such a bizarre world," she added.
"I didn't think the left was as mean as the right, they are," the activist and author asserted.
Bolling played the previously unreleased clip ahead of a follow-up Wednesday evening interview with the presidential candidate, confronting her over her criticism. Williamson was clearly caught off guard, explaining that she had previously been told that the clip would not be played.
"Well, what I was told was that if I came on your show, you wouldn't blast it out, and you just blasted it out," she said in response. "I don't even know where to go with that."
Bolling defended his decision to play the clip, despite allegedly saying he wouldn't. Williamson then attempted to explain her candid hot mic remarks.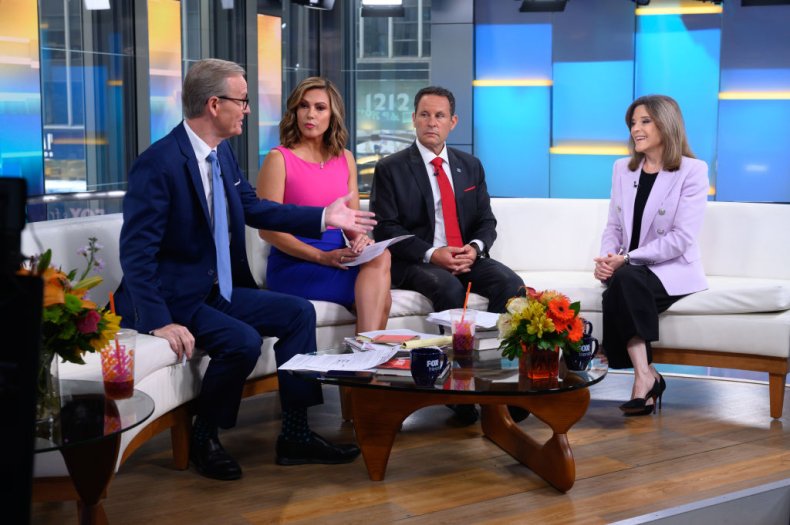 "I think that there are things that happen just in people, it's not a left-right issue, and I have found it's tough out there," she said. "And I was just talking about the fact that that day you were certainly very kind to me. And listen, many people on the left are kind to me," the presidential hopeful continued. "I'm running for president. It's not a walk in the park."
Although the hot mic remarks were particularly candid, Williamson has gone on the record multiple times in recent days criticizing the Democratic party and the established political system.
"I've learned that the system is even more corrupt than I knew," she said in an interview with Fox News morning show Fox & Friends on Tuesday. Williamson also criticized both Democrats and Republicans, saying they "should facilitate the process of democracy [but] not in any way dictate the process."
In a September 3 interview with The New Yorker, Williamson took aim at the progressives, saying, "I didn't think the left was so mean. I didn't think the left lied like this."
Williamson, along with more than half of the Democratic presidential candidates, failed to qualify for the third primary debate taking place in Houston on Thursday evening. The Democratic National Committee (DNC) issued stringent requirements to qualify, requiring candidates to garner 130,000 individual campaign contributions from at least 20 different states. They were also required to poll at 2 percent or higher in at least four polls approved by the DNC. Only 10 candidates made the cut.