Marianne Williamson Says 'System Is Even More Corrupt Than I Knew,' Suggests DNC, RNC Trying to 'Dictate' Democracy
Democratic presidential candidate Marianne Williamson said Tuesday that she now believes "the system is even more corrupt" than she previously knew, suggesting that the political establishment parties are attempting to "dictate" democracy for American voters.
Williamson's remarks came during an interview with Fox News' Fox & Friends, during which she discussed how her foray into politics has changed the way she is known to the American public. The activist and author lamented that she used to simply be "loved" by her supporters who "bought things" from her, but now she has "a lot of people" who "hate" her.
"I would say that I feel that I've learned that the system is even more corrupt than I knew and people are even more wonderful than I hoped," she said. Williamson is one of the Democratic 2020 presidential hopefuls who did not make the cut, based on criteria set by the Democratic National Committee (DNC), to appear in the third primary debate.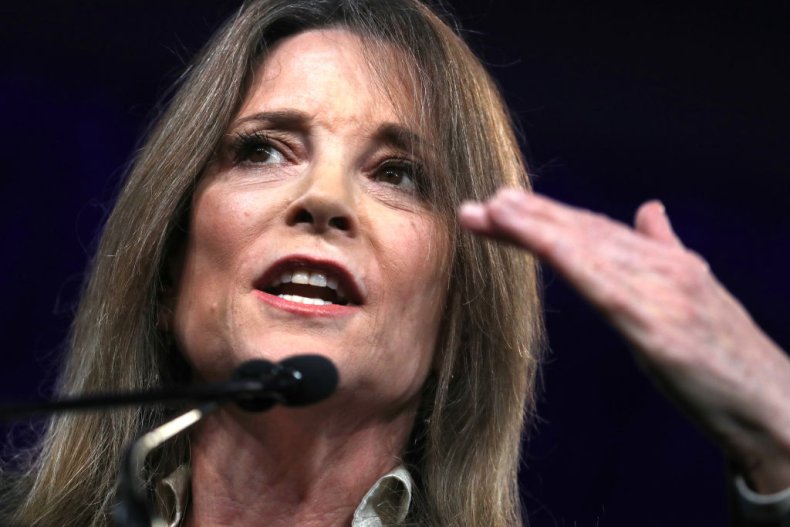 Only 10 of the previously more than 20 candidates met the requirements, which were to have garnered contributions from 130,000 different individuals in at least 20 states, with at least 400 donors from each state. The candidates were also required to have polled 2 percent or higher in four DNC-approved polls conducted between the end of June and late August.
"There are too many people who do not recognize how important honorable debate is in democracy," Williamson continued. "You can disagree with somebody's opinion, but that doesn't mean you should be shutting them down, or lying about them or misrepresenting their views."
Although Williamson insisted that she did not "feel abandoned" by the Democratic Party, she raised concerns that the political establishment does not always act in a democratic manner. While admitting that she had signed up to play by the DNC rules, she argued that "the parties" – both Republican and Democratic – "should facilitate the process of democracy [but] not in any way dictate the process."
The DNC did not immediately return Newsweek's request for comment in response to Williamson's remarks.
Fellow Democratic 2020 presidential hopeful Representative Tulsi Gabbard of Hawaii has raised similar criticism against the DNC after she failed to qualify for the third primary debate, which will be hosted by ABC News and Univision on Thursday.
Gabbard said in an interview with Fox News host Tucker Carlson at the end of August that the entire polling process is a "little bit confusing" but that the real problem was that the "whole process really lacks transparency."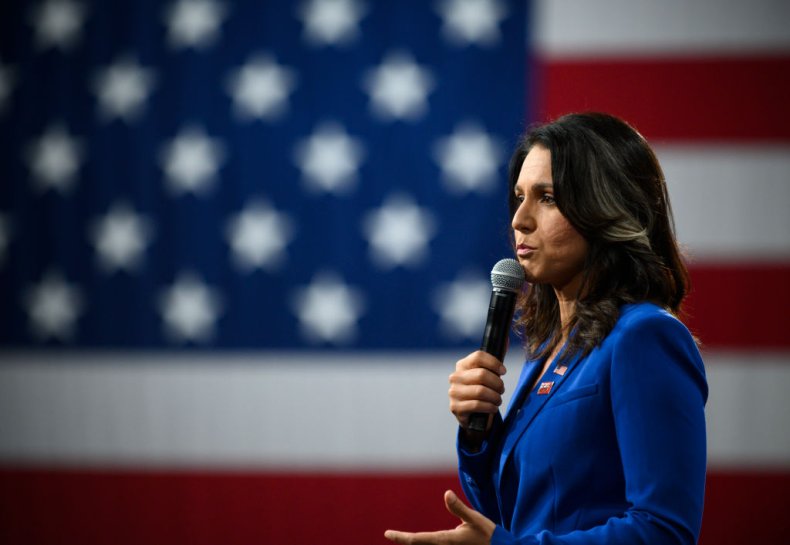 "People deserve having that transparency, because, ultimately, it's the people who will decide who our Democratic nominee will be and ultimately who our next president, commander in chief will be," she continued. "And when you see that lack of transparency, it creates, you know, a lack of faith and trust in the process."
The congresswoman went on to attack the "political establishment," in a way similar to Williamson, saying that "a small group of really powerful political elites" make "decisions that serve their interests ... while the rest of us are left outside. The American people are left behind."
The three Republicans who have officially launched primary challenges against President Donald Trump have criticized leaders in their party for attempting to shut them out as well. Although radio host and former Congressman Joe Walsh, former Massachusetts Governor Bill Weld and former South Carolina Governor and Representative Mark Sanford have all officially thrown their hat in the ring to challenge Trump for the GOP nomination in 2020, several states have voted to not even hold primaries.
"Are we taking our cues from North Korea now in terms of the electoral process?" Sanford said during a Monday interview with CNN, slamming the RNC leaders for blocking primaries from moving forward.
"It's an awfully anti-Democratic process that's being suggested by the party," he added.