Marina Yankina, Russian Defense Official, Falls From Window to Her Death
A Russian defense official has died after falling from a window of a building in St. Petersburg, according to local media reports.
The body of 58-year-old Marina Yankina, who headed the Financial Support Department of the Russian Defense Ministry in St. Petersburg's Western Military District, was found on Wednesday morning, Fontanka reported.
The Western Military District is one of the five military districts of the Russian Armed Forces.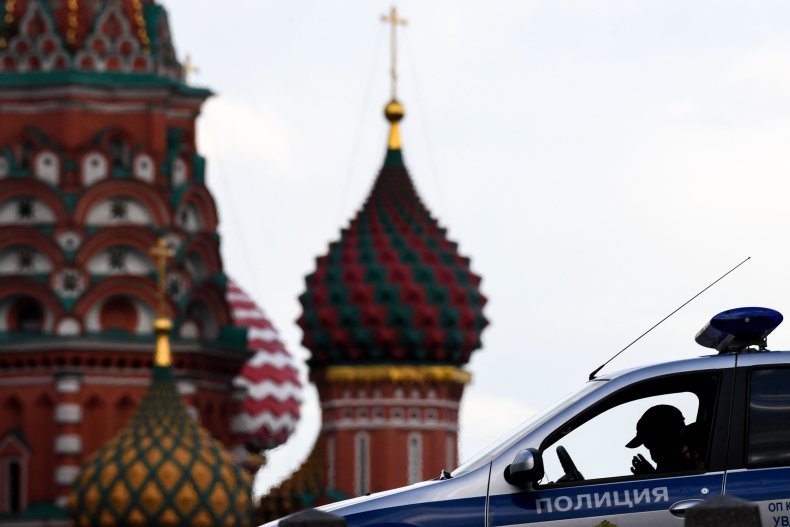 Police found her body under the windows of a high-rise building on Zamshina Street in the Kalininsky district of St. Petersburg.
Fontanka reports that based on preliminary information, she lived in the building where she fell, and law enforcement agencies haven't ruled out that she took her own life.
The press service of the Western Military District confirmed that the woman worked with the department.
Russian Telegram channel Mashand other Russian media outlets reported that documents and other items belonging to Yankina were discovered on the 16th floor of the building.
Newsweek has been unable to independently verify those reports.
According to Fontanka, Yankina previously worked at the Federal Tax Service and served as deputy chairman of the Property Relations Committee of St. Petersburg.
Anton Gerashchenko, an adviser to Ukraine's minister of internal affairs, commented Thursday on Yankina's death on Twitter.
"Marina Yankina, head of the financial department at Russian ministry of defense, was found dead. She fell out of a window," he tweeted. "Her death is not the first among Russian high-ranking officials in the past year."
Reports of Yankina's death come just days after Major General Vladimir Makarov, who was recently fired by Russian President Vladimir Putin, was found dead outside of Moscow in a suspected suicide.
Makarov, former deputy head of the Main Directorate of the Ministry of Internal Affairs, was discovered dead on Monday weeks after being relieved of his duties.
Law enforcement officials reportedly told Russian state media outlet Tass that the 72-year-old took his own life.
Russian journalist Cheka-OGPU wrote on Telegram that Makarov formerly organized the "hunt" for oppositionists and journalists.
A number of prominent Russian figures have mysteriously died since Russia's invasion of Ukraine on February 24, 2022. Last year, the former head of the Moscow Aviation Institute, Anatoly Gerashchenko, died after falling down "several flights of stairs."
Russia's Investigative Committee has yet to comment on reports of Yankina's death.
Newsweek has contacted Russia's Defense Ministry for comment.
Update, 2/16/23, 8:15 a.m. ET: This story was updated with additional background and information.
Do you have a tip on a world news story that Newsweek should be covering? Do you have a question about the Russia-Ukraine war? Let us know via worldnews@newsweek.com.