Russian General Found Dead Weeks After Being Fired by Putin
A former high-ranking Russian military official was found dead Monday weeks after being relieved of his duties.
Law enforcement officials reportedly told Russian state media outlet TASS that Major General Vladimir Makarov, former deputy head of the Main Directorate of the Ministry of Internal Affairs of the Russian Federation for Combating Extremism, took his own life.
Russian journalist Cheka-OGPU wrote on Telegram that Makarov formerly organized the "hunt" for oppositionists and journalists, adding that the body of the 72-year-old Makarov was discovered in a country house in the village of Golikovo, near Moscow, by his wife, Valentina.
Moscow-based media outlet Moskovsky Komsomolets reported it was known that firearms were kept in the home.
Independent Russian news outlet SOTA reported that following his dismal, Makarov fell into a depression. His family said he "didn't know what to do."
The former general lost his job in January.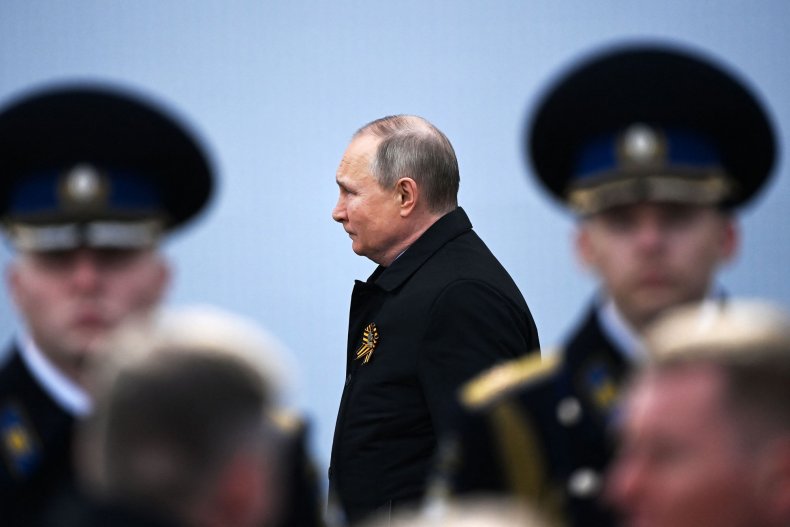 Latvian-based news outlet Meduza reported that the Center for Combating Extremism, also known as "Center E," was formed in 2008 to suppress political protest in Russia.
It reported in 2019 how officers dressed in civilian clothing film mass protesters and "quietly guide police toward individual protesters," leading them to their arrests. The same individuals reportedly work behind the scenes to bring criminal cases against Russian citizens who share allegedly extremist posts on social media.
"Their main goal is to wheedle out the most active ones, the ring leaders, the rule-breakers," said former Center E employee Vladimir Vorontsov. "Maybe even provocateurs. AEC officers also have to be able to recognize political figures. We all see how as soon as some celebrity steps outside, they get arrested right away just because it's them."
Suspicious deaths linked to the Kremlin and Russian President Vladimir Putin have long been rumored, notably since Russia's invasion of Ukraine on February 24, 2022.
Former head of the Moscow Aviation Institute, Anatoly Gerashchenko, died last year after falling down "several flights of stairs."
Other deaths have included Russian scientists, oligarchs, oil magnates, business tycoons, energy managers, and high-ranking officials inside Russian banks.
Darya Dugin, daughter of Putin ally Alexander Dugin, was killed in a car bombing in the summer.
In September, 39-year-old energy executive Ivan Pechorin reportedly fell off a boat at full speed and died about 5,800 miles east of Moscow.
Jailed Russian opposition leader and longtime Putin critic Alexei Navalny was held in solitary confinement as recently as New Year's Eve.
Andrey Gurulyov, Russian parliament member and former military commander, said last month on Russian state TV that if Russian officials wanted Ukrainian President Volodymyr Zelensky dead, they could have easily made it happen.
Newsweek has reached out to the Kremlin for comment.