France's Marine Le Pen Blames Leftist Extremists for Arson Attack at National Front Headquarters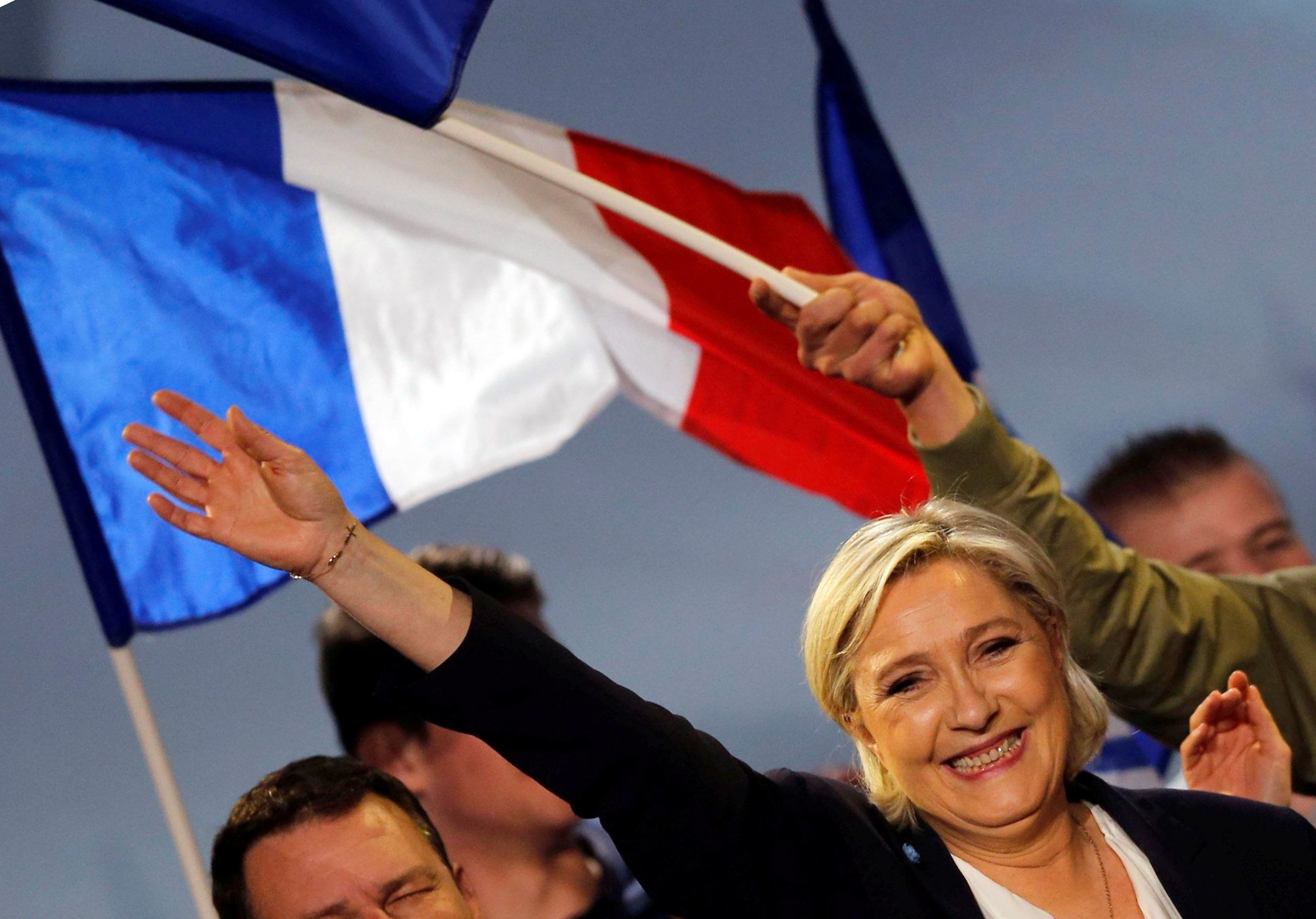 French presidential candidate Marine Le Pen has blamed an arson attack at the National Front (FN) headquarters in Paris on April 13 on leftist extremists.
Firefighters were called to the party's offices situated near the Arc de Triomphe at 2.30 a.m. local time on Thursday morning after a blaze broke out. They "quickly brought the fire under control," police told AFP, adding that the damage to the property—a smashed window and broken door—was "likely" to be the result of "a criminal act."
The graffiti slogan 'FN vs KLX' was found outside the building. A group that calls itself Combattre La Xénophobie (Fight Xenophobia) reportedly claimed responsibility for the attack in a phone call to AFP and pledged to carry out similar attacks against the National Front's headquarters "every day up until the elections." The group reportedly said the attack was to commemorate a man they said was beaten by the National Front 10 years ago.
Le Pen told France 2 television that she assumed a small leftist group was responsible.
"These groups act in total impunity," she said, adding that the government should dissolve them.
France's Interior Minister Matthias Fekl condemned the attack. "These are unacceptable acts, the democratic debate must take place in the ballot box," he told RTL radio. "We have been in touch with the National Front candidate's team since last night and will see with them if it is necessary to strengthen security procedures."
Le Pen has called for tighter border controls in France after an extremist killed a policeman and four civilians outside the U.K.'s Houses of Parliament in Westminster. The far-right leader has also said she will take France out of the European Union.
Polls predict that centrist candidate Emmanuel Macron and Le Pen will make it through to the second round of the election on May 7. The first round of voting takes place on April 23.