Marine Le Pen Must See Psychiatrist to Check If She Is 'Capable of Understanding Remarks': Judge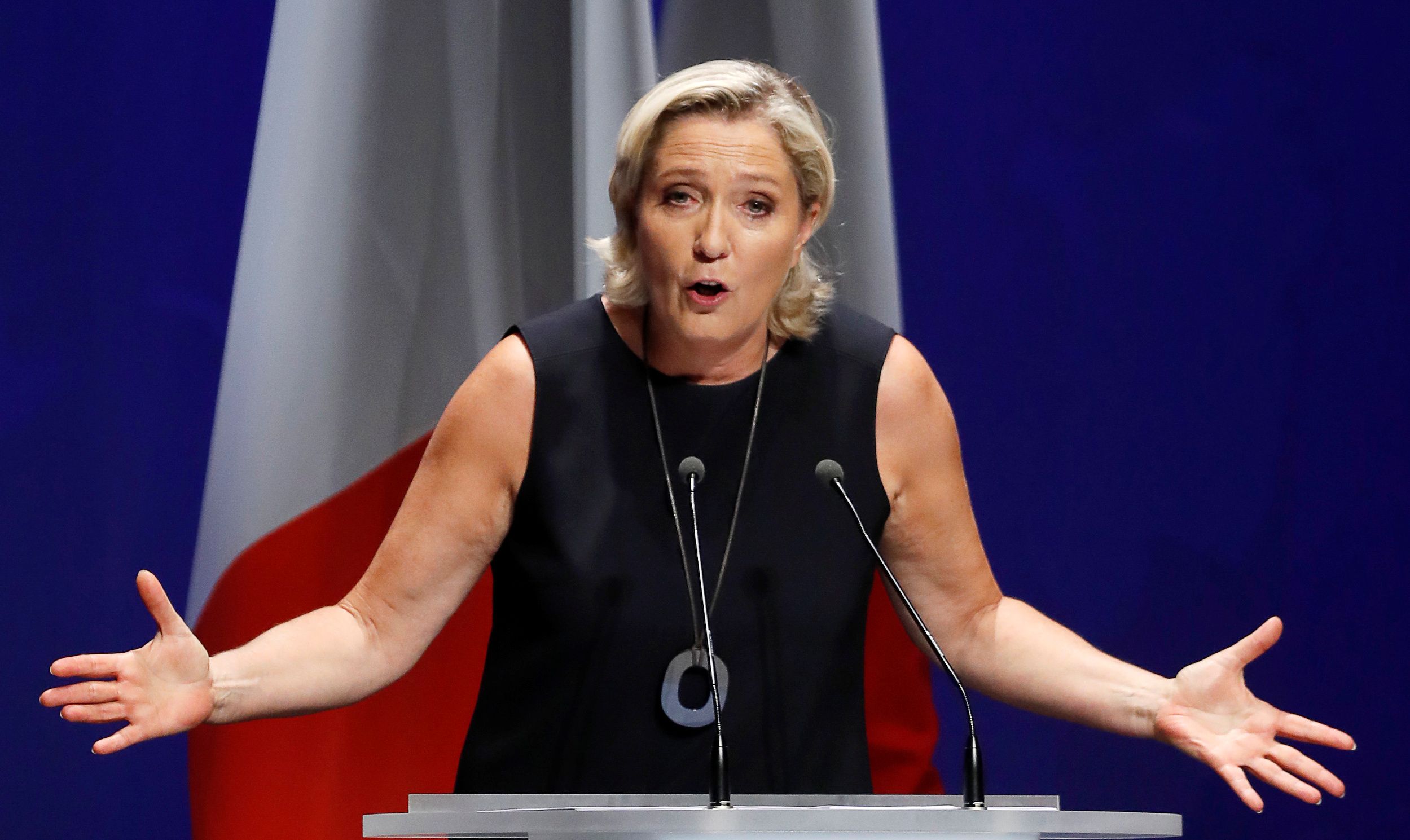 French far-right leader Marine Le Pen has reacted angrily to a judge's order she must visit a psychiatrist, as an investigation into her alleged posting of extremist material online continues.
The court said the controversial politician should be examined by a medical professional to determine whether she "is capable of understanding remarks and answering questions," The Local France reported.
The summons is in relation to an ongoing investigation into Le Pen's online conduct. In March, she was charged with spreading "violent messages that incite terrorism or pornography or seriously harm human dignity." The charge stemmed from her tweeting ISIS propaganda images showing the group executing captives.
As part of the probe, authorities now want Le Pen—leader of the National Front, now renamed National Rally—to get a mental evaluation. The order was issued by a court in Nanterre—a western suburb of Paris—and dated September 11. It requested she attend the examination "as soon as possible."
"I thought I had been through it all: well, no!" Le Pen tweeted Thursday. "For denouncing the horrors of Daesh [ISIS] by tweets the 'justice system' has referred me for a psychiatric assessment. How far will they go?!" she continued.
She sent out an image of the court order, which she said was "incredible," adding, "This regime is really starting to worry me." Le Pen suggested the case was part of a smear campaign against her to damage her credibility.
Le Parisien explained this is not an unusual request for a case of this kind, though Le Pen remains outraged at the measure, and claims she will resist. "Of course I will not go to this psychiatric assessment and I will wait to see how the magistrate intends to force me," she told BFM TV.
Le Pen posted the offending images shortly after an ISIS cell launched an attack on Paris that killed 130 people and injured hundreds more. The material included a picture of U.S. journalist James Foley's body, after the 40-year-old had been beheaded by jihadists.
Her posts were in response to suggestions of similarities between the terror group and her far-right party, which was comfortably defeated by President Emmanuel Macron's En Marche! party in the 2017 presidential election.
Le Pen included a caption reading, "Daesh is this!" using an Arabic acronym for the group. She later deleted the tweet showing Foley at the request of his family, and said she had not been aware he was in the photo.
When charged in March, Le Pen told AFP, "I am being charged for having condemned the horrors of Daesh. In other countries this would have earned me a medal."
If convicted, Le Pen could be punished with up to three years in prison and a fine of around $91,000.