France's National Front Suffers Election Blow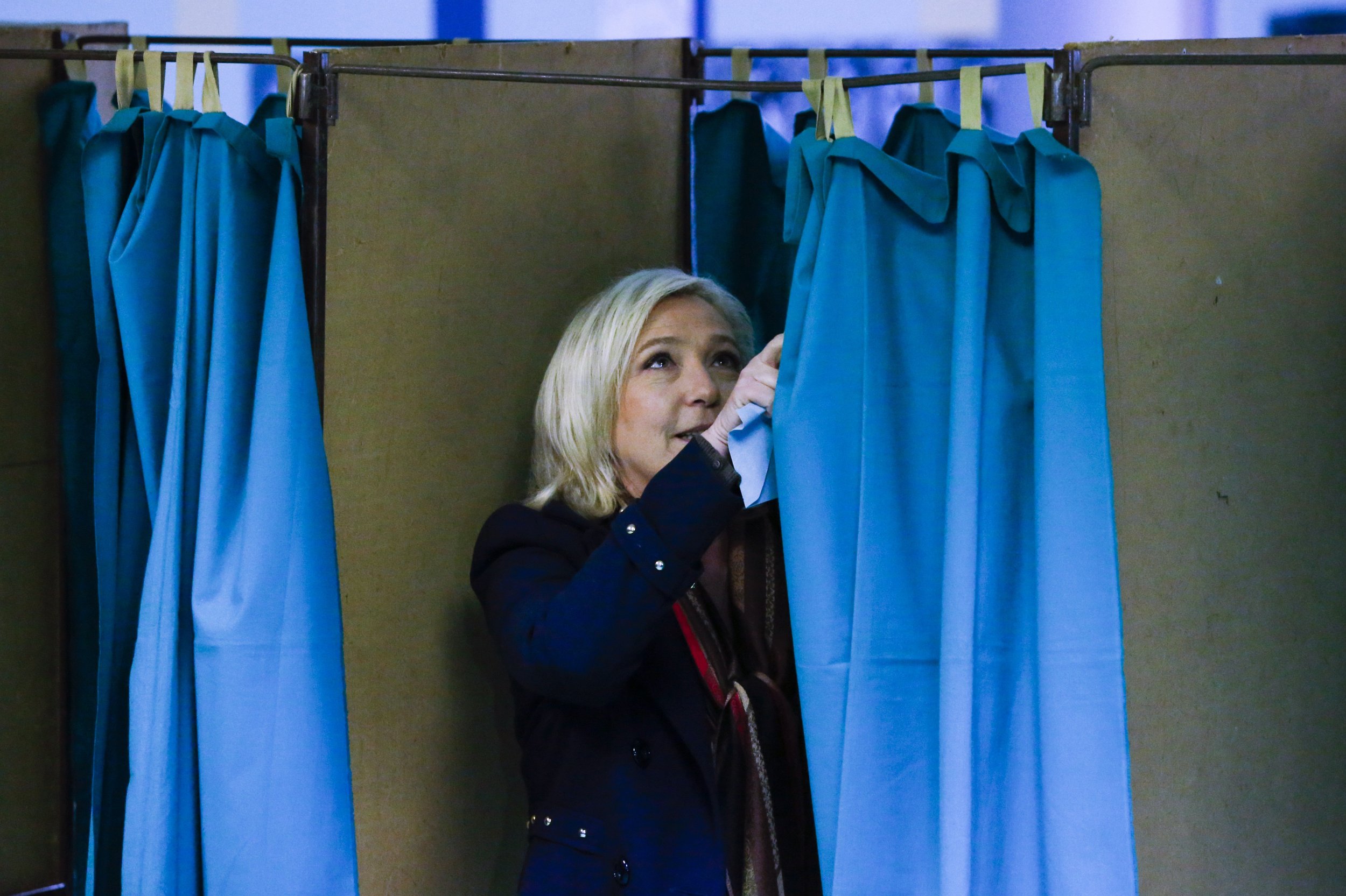 Marine Le Pen's Front National party failed to win a single region in the second round of France's municipal elections on Sunday, despite leading in six of the thirteen regions in the first round of voting on December 6.
Former French President Nicolas Sarkozy's center-right Republicans and French President Francois Hollande's ruling Socialists beat the far-right party into third place. The Republicans secured seven regions, including Paris for the first time since 1997, while the Socialists took five regions.
Le Pen was expected to win the northern region of Nord-Pas-de-Calais but suffered an upset to the Republican candidate Xavier Bertrand, losing 58 percent to 42 percent. "History will remember that it was here in that we stopped the advance of the Front National," Bertrand said after his victory was announced.
The Mayor of Nice, Christian Estrosi, defeated Le Pen's niece, Marion Maréchal-Le Pen, by 55 percent to 45 percent in the southern region of Provence-Alpes-Côte d'Azur. The 26-year-old Maréchal-Le Pen is a rising star in her aunt's party.
In defeat, party leader Le Pen said Sunday's results would not prevent "the inexorable rise, election after election, of a national movement." She took positives from the results as the party had tripled its number of councillors and said that it was now "the first opposition force in many regional councils of France."
The Socialists had removed their candidates from regions they did not expect to win and called on their supporters to tactically vote for Sarkozy's party in a bid to prevent the Front National, an anti-immigrant and anti-European Union party, from obtaining control of any regions. Le Pen criticized the move, blaming the party's defeat on a "campaign of lies and disinformation" and said that voters had been "disenfranchized in the most indecent of ways."
Voting took place on Sunday amid high security a month after the coordinated suicide and shooting attacks that left at least 130 people dead in the French capital.