Mario Batali Tells Fans: Sorry for the Sexual Assault, Here's a Cinnamon Roll Recipe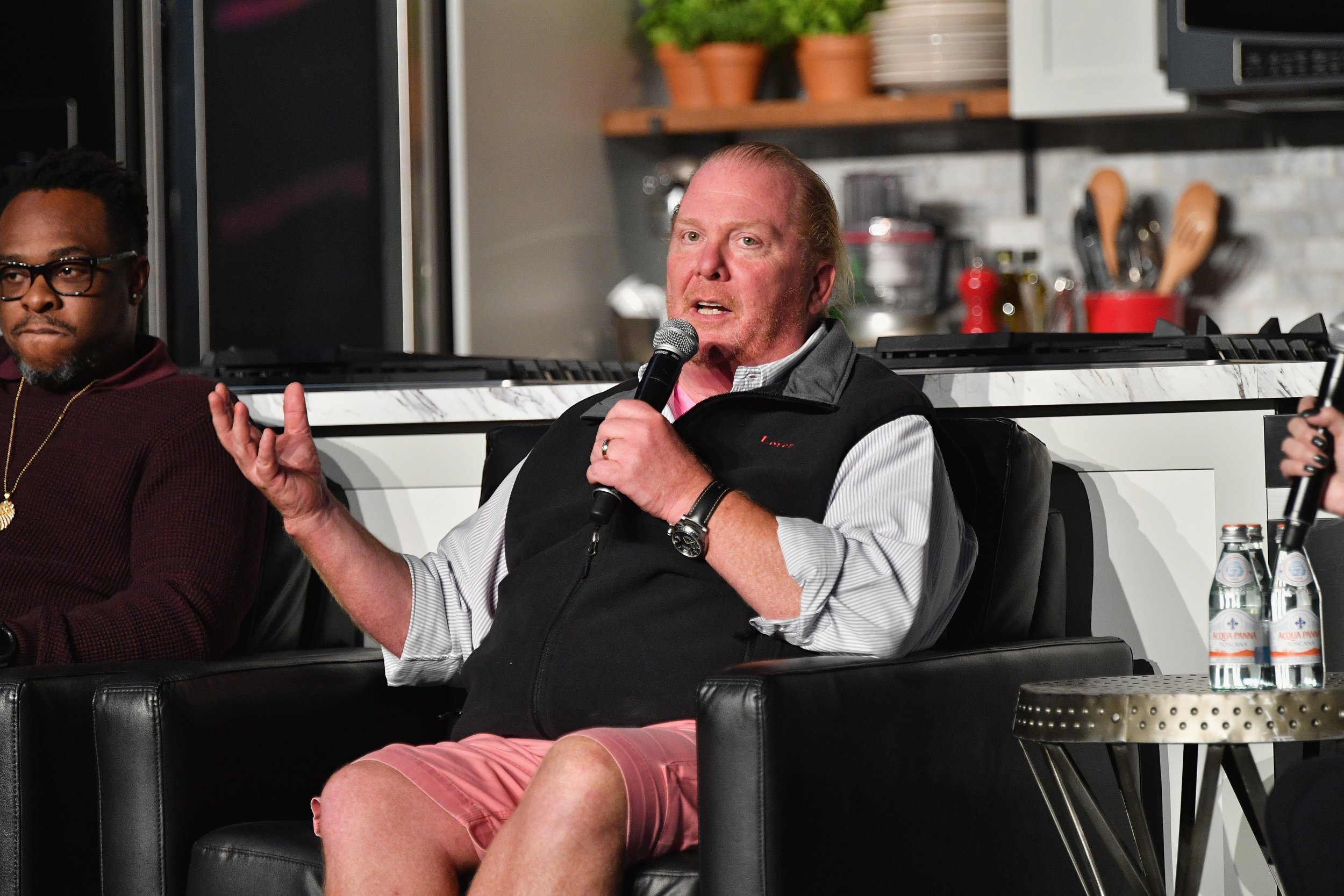 Chef Mario Batali has been criticized for sharing a cinnamon roll recipe alongside his apology over the sexual assault allegations against him.
Batali, who stepped away from his business empire after being accused of sexual misconduct and harassment this week, issued an apology in his newsletter–but it did not go down well, Buzzfeed reported.
"As many of you know, there has been some news coverage about some of my past behavior," he wrote in the newsletter. "I have made many mistakes and I am so very sorry that I have disappointed my friends, my family, my fans and my team. My behavior was wrong and there are no excess. I take full responsibility."
"Sharing the joys of Italian food, tradition, and hospitality with all of you, each week, is an honor and privilege. Without the support of you–my fans–I would never have a forum in which to expound on this. I will work every day to regain your respect and trust," he added, in his apology.
However, his "P.S." note veered away from the apology, as he threw in a quick line about a recipe, in a move was widely slammed on social media.
"P.S. in case you're searching for a holiday-inspired breakfast, these Pizza Dough Cinnamon Rolls are a fan favorite," he wrote.
The allegations against Batali were published in an investigative report by Eater magazine, with four women talking to the publication.
The report suggested the chef's behavior toward women had long been inappropriate, dating back as far as two decades ago when he made his name at the now-closed Manhattan restaurant Pó. Women who worked with the chef alleged to Eater that Batali made inappropriate sexual comments, grabbed them from behind and pressed his body against them.
One woman said Batali rubbed her breasts after she spilled wine on herself. Another claimed he repeatedly grabbed her from behind and pulled her against him. A third alleged he grabbed her breasts at a work party.
Several days after the allegations against Batali were made public, his business associate and friend Ken Freidman–the owner of The Spotted Pig restaurant in New York–was also accused of sexual misconduct.
The allegations against Friedman include the description by former employees that the third floor private dining area of the restaurant was referred to as "the rape room," where Freidman and his friends – including Batali – are said to have acted inappropriately towards female employees during after-hours gatherings.