'Mario Kart Tour' Finally Gets a September Release Date; New Gameplay Trailer Drops
After release date delays and a lack of information, fans finally know when they can download and start racing in Mario Kart Tour.
Mario Kart Tour will be available to download for free on iOS and Android starting September 25. Nintendo also announced that players will be able to drive on courses designed to look like actual cities like New York, Tokyo and Paris. Some drivers will even receive variations that have them reflect these real-world locales.
Check out the latest Mario Kart Tour trailer below.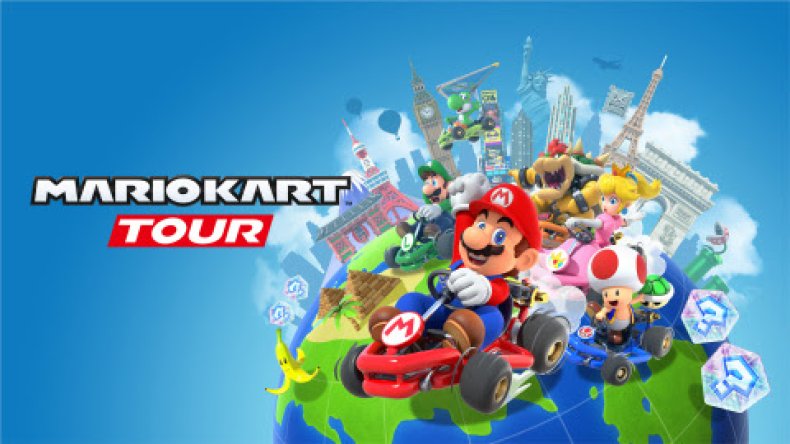 "For the first time ever in a Mario Kart game, players can drive past giant Warp Pipes while drifting through a New York-inspired cityscape, all with the swipe of a finger," said Nick Chavez, Nintendo of America's Senior Vice President of Sales and Marketing in a press release. "Whether you're an experienced Mario Kart pro or just getting your Mushroom Kingdom driver's license, Mario Kart Tour is a game for everyone that brings some of Nintendo's most beloved characters into the hands of players around the world."
Players can pre-register now to be notified when Mario Kart Tour becomes available on iOS or Android.
Back in January when the company's quarterly financial results were released, Nintendo revealed that Mario Kart Tour - originally scheduled for a March 2019 release - would be pushed back to the summer.
Nintendo cited a need to improve the quality of the application as well as expand the content offering after launch to explain the delay.
"As we endeavor to develop future planned applications, we will also focus on continued service operations for applications that have already been released so that consumers can enjoy playing them for a long time," Nintendo's statement added.
A beta would be released in April to give fans a taste of what Mario Kart Tour is as well as test out mechanics and get feedback from players.
From our own personal experience, the Mario Kart Tour beta was a lot of fun but relied a bit too heavily on luck. Earning every star by passing certain score thresholds was the name of the game, which was made easier by having specific drivers and parts. You could be a master driver and still not be able to reach certain high scores because you didn't have the correct combination of driver and parts.
Drivers and parts in Mario Kart Tour were earned randomly by spending these stars. Hopefully, the mechanics are adjusted for the final release.
What do you think of Mario Kart Tour? Which driver is your favorite? Let us know in the comments section below.