'Mario Kart Tour' Release Time: When and How to Download Latest Nintendo Mobile Game
Mario Kart Tour is Nintendo's next big mobile game, bringing the gameplay and racing action of the popular Mario Kart series to your smartphone.
While it has its limitations, Mario Kart Tour looks to continue Nintendo's streak of easy-to-play games based on its popular IPs. While the game was announced over a year ago, Mario Kart Tour is finally ready for its big release.
If you're looking to start your engines with Mario Kart Tour, here's everything you need to know, including when and how you can download it.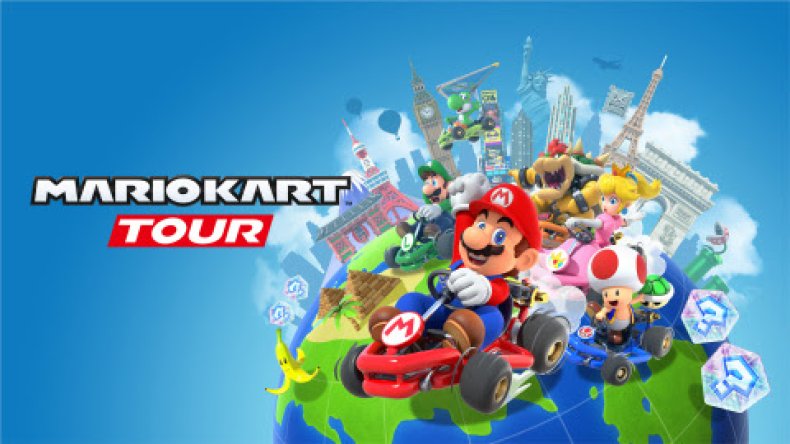 WHAT TIME WILL MARIO KART TOUR BE AVAILABLE TO DOWNLOAD
Mario Kart Tour officially launches Wednesday, September 25 for both iOS and Android devices. As for timing, it's usually hit or miss with mobile games, especially on various devices. However, the official Mario Kart Tour Twitter account wrote confirmed the timing to its followers late last week.
"Mario Kart Tour is scheduled to launch around 1am PT/ 8am UTC on 9/25. You may be able to download the app from the App Store or Google Play Store before then, but the game won't be playable until the launch time. Thank you for your patience and happy racing!"
That's 4 a.m. EDT, so, if you happen to be awake at the time in the Americas, you can get a jumpstart early on the game.
HOW TO DOWNLOAD MARIO KART TOUR ON IOS AND ANDROID
Downloading Mario Kart Tour on iOS and Android devices is rather simple. Simply visit your device's store and search "mario kart tour" to start downloading.
Mario Kart Tour is available for pre-registration now, so if you want to download the game on your device before it launches, you can do so by selecting the "register" button. Your Apple or Google Play Store will let you know when it's available.
Visit Mario Kart Tour's Apple Store listing, here.
Visit Mario Kart Tour's Google Play Store listing, here.
The game is free-to-start, meaning it's free to download.
WHAT YOU NEED TO KNOW
Being a "free-to-play" mobile game means that, while players won't have to purchase the game, there will be microtransactions within Mario Kart Tour.
From various demos, one of which we were a part of, the microtransactions are there to give players more chances to recruit drivers and earn vehicles and parts. Earning stars in each track is the name of the game, and the number of stars you earn depends on your race score. Your score is increased depending on your placement and a variety of other factors, but each track has specific drivers, karts and parts that give players an edge by increasing top speed or guaranteeing certain items.
This makes recruiting and earning many drivers and karts crucial to proceeding in the game.
There are also PvP elements that pit your highest score on certain tracks against others with the top scores receiving items.
Are you excited for the launch of Mario Kart Tour? Let us know your thoughts in the comments section.