Ukraine's Mariupol Announces New Cease-Fire After Russian Shelling Halted Previous Evacuation
A second attempt to evacuate people from Ukraine's besieged port city of Mariupol was halted on Sunday, with Ukrainian officials saying Russian shelling had made it impossible to get civilians out safely.
The Mariupol City Council had said the cease-fire would last from from 10 a.m. to 9 p.m. local time (3 a.m. to 1 p.m. ET), according to a post on Telegram. Civilians were to evacuate the city along an agreed route from 12 p.m. local time (5 a.m. ET).
The city council's post said that people would be able to leave the city by personal transport by following the route of the humanitarian corridor, moving in a column of municipal transport. A Red Cross escort was to be provided at the head of the column, it said.
The post had also urged drivers leaving the city to contribute to the evacuation of civilians as much as possible by taking people with them and to "fill the vehicles as much as possible."
"It is strictly prohibited to deviate from the route of the humanitarian corridor," the post added.
But the plan collapsed, with both sides blaming the other for breaking the cease-fire.
"The evacuation convoy with the local population was never able to leave Mariupol today: the Russians began to regroup their forces and heavy shelling of the city," the city council said on Telegram.
A similar plan to evacuate civilians on Saturday collapsed shortly after it was announced. Ukrainian officials said Russian artillery fire and airstrikes had prevented residents from leaving before evacuations got underway on Saturday.
The Russian Defense Ministry claimed residents had not used the escape routes and accused Ukrainian authorities of stopping people from leaving, according to reports from state agencies.
But Mariupol Mayor Vadym Boychenko said thousands of people had gathered for safe passage out of the city on Saturday when shelling began. The evacuation stopped because "we value the life of every inhabitant of Mariupol and we cannot risk it," he told Ukrainian television.
Russia's attacks on Mariupol have struck critical infrastructure and left it without water, heat or electricity. The city's deputy mayor has accused Russia of creating a "humanitarian crisis."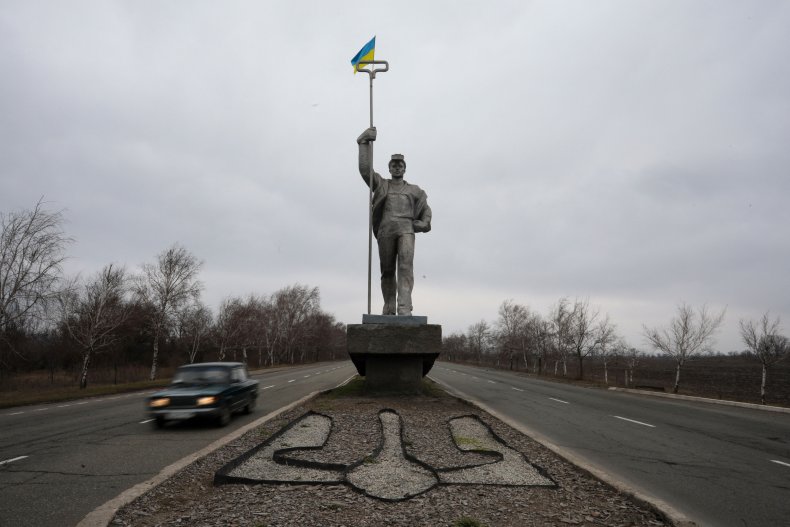 Russian President Vladimir Putin on Saturday warned that that he would view any country that declares a no-fly zone over Ukraine—something Ukrainian President Volodymyr Zelensky has called on NATO to impose—as a participant in the "armed conflict."
"That very second, we will view them as participants of the military conflict, and it would not matter what members they are," Putin said.
Speaking at a meeting with pilots, Putin said the ongoing resistance is putting Ukrainian statehood in jeopardy.
"If they continue to do what they are doing, they are calling into question the future of Ukrainian statehood," Putin said. "And if this happens, it will be entirely on their conscience."
He also hit out at Western sanctions that have crippled Russia's economy and sent the value of its the ruble plummeting.
"These sanctions that are being imposed, they are akin to declaring war," he said. "But thank God, we haven't got there yet."
Update 3/5/22, 5:05 a.m. ET: This article has been updated with additional information.
Update 3/5/22, 9:08 a.m. ET: This article has been updated to indicate the evacuation has been halted.