Marjorie Taylor Greene Celebrates Martin Shkreli Halfway House Release
Georgia Republican Representative Marjorie Taylor Greene appears to be pleased that an infamous convict has been released from federal prison early and moved to a halfway house.
On social media Wednesday afternoon, Greene posted about her apparent excitement that Martin Shkreli, also known as "Pharma Bro," was moved from the U.S. penitentiary in White Deer, Pennsylvania, to a halfway house.
Following word of his early release from prison, Greene wrote on Twitter, "I hear Martin Shkreli has been released, having paid his debt to society. 2016 energy everywhere you look!"
In March 2018, after being convicted of securities fraud for scamming investors in hedge funds in 2017, Shkreli, 39, was sentenced to seven years in prison, according to CNBC. Shkreli's release comes after having served less than five years of his sentence and also reflects, CNBC reported, the almost six months he spent in custody before his sentence as well as good behavior while in prison.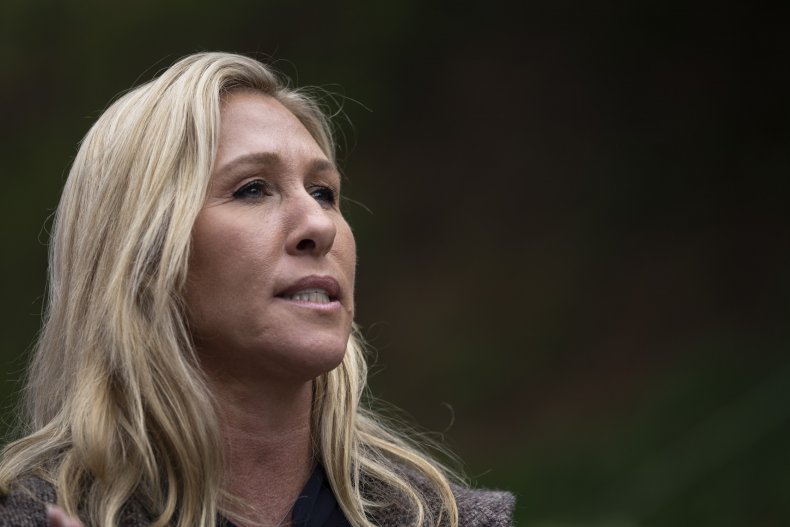 Shkreli received the nickname "Pharma Bro" after increasing the price of the lifesaving anti-parasitic drug, Daraprim, by 5,000 percent. The price went from $13.50 to $750 per pill.
After Greene commended Shkreli's release, several people responded to the congresswoman.
One person pointed out Shkreli's price gouging.
"Georgia pay attention ... Martin Shkreli raised prices on much needed drug by 5000% in some cases. Your representative is happy to see him get an early release," the Twitter user wrote.
Another person wrote, "Yeah, celebrate a crook who raised prices on life-saving medicine and committed fraud. Pick better heroes."
A third person, in their response, indicated that the representative may have too much time on her hands.
"This is what you do with your time when you have no committee assignments, and also can't get any legislation passed."
In a statement to CNBC, Shkreli's lawyer, Benjamin Brafman, confirmed Shkreli's early release.
"I am pleased to report that Martin Shkreli has been released from Allenwood prison and transferred to a BOP [Federal Bureau of Prisons] halfway house after completing all programs that allowed his prison sentence to be shortened," he said.
"While in the halfway house I have encouraged Mr. Shkreli to make no further statement, nor will he or I have any additional comments at this time," Brafman said.
Shkreli, according to Business Insider, is scheduled to be released from federal custody on September 14.
In response to Newsweek's request for comment on Greene's post about Shkreli, her office pointed to her Twitter status.
Newsweek has also reached out to Shkreli's lawyer for comment.