Marjorie Taylor Greene Jan. 6 Remarks Shouldn't Kick Her Off Ballot: Judge
Republican Representative Marjorie Taylor Greene of Georgia should not be ineligible to run for reelection over comments she made about the January 6, 2021, U.S. Capitol riot, a judge ruled on Friday.
Charles Beaudrot Jr., an administrative law judge in Georgia, ruled against a legal challenge to Greene's ability to hold office. However, his ruling is just a recommendation, and Brad Raffensperger, Georgia's secretary of state, will make the final determination on if Greene is able to run for reelection.
Greene's eligibility to seek reelection was challenged by a group of voters from her congressional district who want her removed from the ballot. The group argues that Greene is an insurrectionist because of her alleged involvement in the Capitol riot. The group's lawsuit states Greene should be barred from holding office on the basis of a Civil War-era provision in the Constitution's 14th Amendment that banned former Confederates from holding government positions.
Greene is fighting to remain on the ballot for Georgia's Republican primary, which is scheduled to take place on May 24.
"I applaud Judge Charles Beaudrot on his correct ruling and look forward to winning big on May 24th. But the battle is only beginning, the left will never stop their war to take away our freedoms," Greene said in a statement. "This ruling gives me hope that we can win and save our country."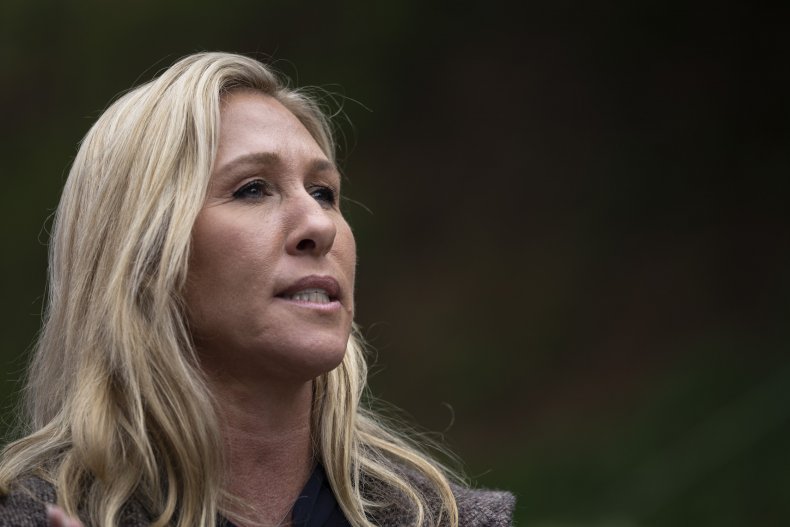 In their suit, the group of voters argued that Greene's speeches and social media messages helped foment the attacks on the Capitol as part of an effort to stop Congress from completing its Constitutional duty in officially certifying the election of President Joe Biden.
"The difficulty with Challengers' theory is the lack of evidence," Beaudrot wrote in his decision, adding, "assuming for these purposes that the Invasion was an insurrection, Challengers have produced insufficient evidence to show that Rep. Greene 'engaged' in that insurrection after she took the oath of office on January 3, 2021."
Beaudrot acknowledged that Greene's "public statements and heated rhetoric may well have contributed to the environment" of the riots, but he wrote that Greene expressing her political views "is not engaging in insurrection under the 14th Amendment."
"Based on the evidence, the Court is unpersuaded that Rep. Greene's ambiguous statement that '[t]his is our 1776 moment' was a coded call to violent insurrection on January 6, 2021," the judge wrote. "It is impossible for the Court to conclude from this vague, ambiguous statement that Rep. Greene was complicit in a months-long enterprise to obstruct the peaceful transfer of presidential power without making an enormous unsubstantiated leap."
Update 05/06/22 5:00 p.m. ET: This story has been updated to include comments from Judge Beaudrot's decision and quotes from a statement put out by Representative Greene.