Marjorie Taylor Greene Vows to Impeach Joe Biden for Supporting Ukraine
Representative Marjorie Taylor Greene, a Georgia Republican, called on Saturday for President Joe Biden to be impeached over sending aid to Ukraine.
The GOP lawmaker retweeted a video clip from April 2022 of Biden vowing to support Ukrainian citizens amid the Eastern European country's ongoing war with Russia.
"Joe Biden will be impeached. Ukraine is NOT the 51st state!!! We are in over $34 TRILLION in debt, borders invaded daily by the thousands, and Americans have been poisoned in East Palestine. ENOUGH!!! IMPEACH BIDEN!!!" Greene wrote on Twitter on Saturday.
No details were provided on whether or not Greene has a proposal in place or is considering a plan that would lead to impeaching the president.
Newsweek reached out to Greene's spokesperson and the White House for comment.
Biden was delivering remarks last April related to a request to Congress for additional funding to support Ukraine. He explained during his speech at the time that the United States exhausted funds allocated for Ukraine, saying "basically, we're out of money" and requested a supplemental budget from Congress in order to "sustain" Ukraine in its fight against Russia.
The president was asking Congress for additional funding worth $33 billion to provide military and humanitarian assistance to the war-torn country. This past May, the House of Representatives, which is currently controlled by Republicans, approved nearly $40 billion in additional aid, more than what the president requested, according to The Washington Post. The package was approved on a bipartisan vote of 368-57.
"It's going to keep weapons and ammunition flowing without interruption to the brave Ukrainian fighters and continue delivering economic and humanitarian assistance to the Ukrainian people," Biden said of the supplemental budget.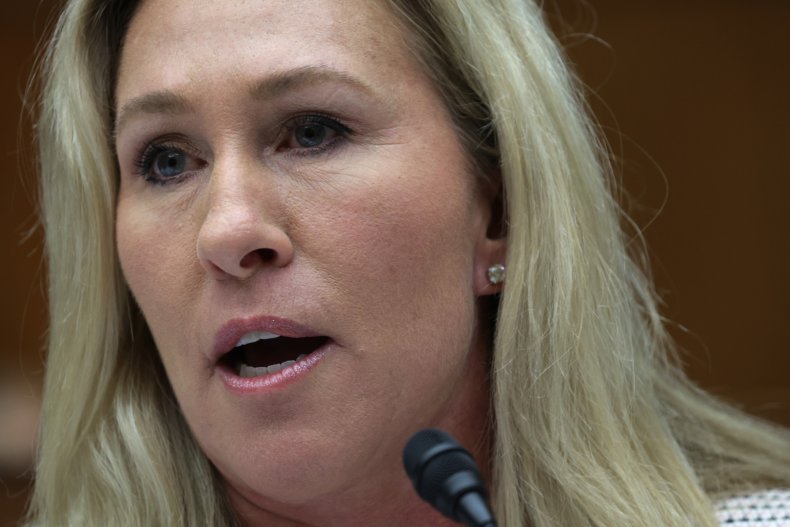 "...It's going to deliver much-needed humanitarian assistance as well as food, water, medicines, shelter, and other aid to Ukrainians displaced by Russia's war, and provide aid to those seeking refuge in other countries from Ukraine," he added. "It's also going to help schools and hospitals open. It's going to allow pensions and social support to be paid to the Ukrainian people so they have something—something in their pocket. It's also going to provide critical resources to address food shortages around the globe."
Ukraine has received $48 billion in U.S. aid between January 24, 2022, and November 20, 2022, according to the Kiel Institute for the World Economy.
Recent U.S. aid packages included a "$3 billion package of military capabilities," that was set to help Ukrainian forces fight Russia, according to the Department of Defense (DOD). The package includes dozens of different weapons and defense mechanisms, such as howitzer missiles and anti-tank missiles. The U.S. also previously sent military packages that include HIMARS and a Patriot air defense system.
Meanwhile, Greene has repeatedly expressed her opposition to sending funds to Ukraine, along with other Republicans and conservatives, who are against sending U.S. military aid to the country.
She previously called for an audit of the funds provided so far and said ahead of the 2022 midterm elections that Ukraine would not receive another penny "under Republicans."
Though Greene strongly asserted her opposition to sending aid to Ukraine, some Ukrainian politicians remained confident that Washington, D.C., will continue supporting their country.
Sviatoslav Yurash, a Duma for Ukrainian President Volodymyr Zelensky's Servant of the People Party said earlier in November that he was "very confident in bipartisan consensus in the U.S. on the matter of supporting our struggle" following the midterms regardless of who wins the House majority.