Mark Hamill Calls Mitch McConnell 'Pure Evil' Over COVID Response in Amy McGrath Debate
Mark Hamill has condemned Mitch McConnell for "gleefully" laughing when questioned about the government's COVID response in a debate, calling the politician "pure evil."
The Star Wars star is a vocal anti-Trump celebrity who regularly uses his massive platform to criticize the Republicans.
The 69-year-old has today shared his disgust at the Senate Majority Leader's behavior during a debate over the government's COVID response.
"McConnell's gleeful laugh when McGrath talks about his failures on COVID is... what pure evil looks like. #Chilling." Hamill tweeted Tuesday.
McConnell debated Democratic challenger Amy McGrath, a former U.S. Marine Corps fighter pilot Monday night in Kentucky and has been widely condemned for laughing throughout the televised event.
The two opponents sparred over the federal response to the coronavirus crisis with McGrath highlighting the Senate's failure to pass an additional pandemic relief package and accusing McConnell of prioritizing partisan politics.
During one exchange, McGrath said: "The House passed a bill in May and the Senate went on vacation," as McConnell laughed. "You don't do that, you negotiate. Senator, it is a national crisis. You knew that the coronavirus wasn't going to end at the end of July. You knew this."
"If you want to call yourself a leader, you've got to get things done," added McGrath, with McConnell continuing to smirk and laugh. "Those of us who served in the Marines, we don't just point fingers at the other side, we get the job done."
Hamill isn't the only one to criticize McConnel for laughing over the coronavirus response question.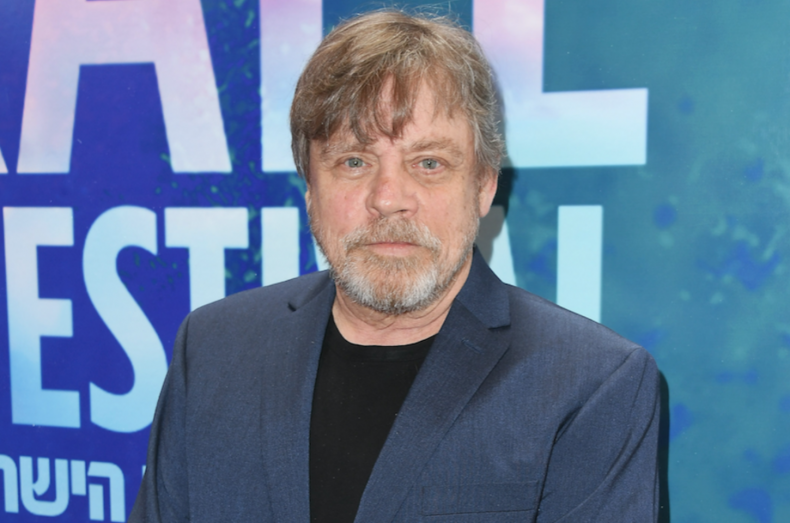 Author Don Winslow called McConnell a "dinosaur" and tweeted: "How many more times does @senatemajldr Mitch McConnell have to laugh at a woman before EVER SINGLE WOMAN votes this F dinosaur out of office?"
While podcaster Tommy Vietor added: "Let's make sure that @GaryPeters is reelected to the Senate. Also, we must acknowledge that Mitch McConnell has the creepiest f***** laugh I have ever heard. Visit http://VoteSaveAmerica.com/getmitch to run his ass out of the leadership."
Alyssa Milano shared the clip and wrote: "I'm just going to leave this right here."
Another added: "McConnell should be voted out just for this laugh. Over 200k people have died and he evil laughs?!?! Despicable!"
Newsweek has reached out to McConnell's office for comment.
The conversation around McConnell's debate etiquette comes as the politician received a "very cold" or "somewhat cold" rating from a majority of Americans, 57 percent, according to a new survey of U.S. voters.