Is Gary Cole Replacing Mark Harmon on 'NCIS'?
NCIS returns for its 19th season on September 20, but with a few noticeable changes to the cast.
The iconic crime show has starred Mark Harmon in the role of special agent Leroy Jethro Gibbs since it first began back in 2003, but the actor will have a much more limited part in the forthcoming season.
Season 18 ended with a dramatic explosion that saw Gibbs get "killed off" when his boat was destroyed, only to reveal he in the last moments of the finale that he had managed to swim away from the wreckage.
And the opening episode of Season 19 will focus on the NCIS team as they search for Gibbs, who has gone on the hunt for a serial killer with journalist Marcie Warren (Pam Dawber).
To make up for Harmon's smaller role in the latest season, Gary Cole will be joining the cast as new series regular FBI Special Agent Alden Park.
The question remains though, will Cole be replacing Harmon on the show?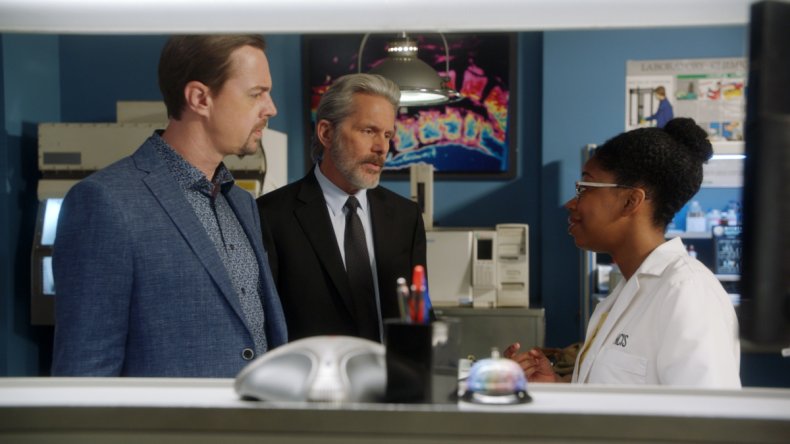 How Many Episodes Will Mark Harmon Appear as Gibbs in NCIS' 19th Season?
In June, TVLine reported that Harmon would be taking on a largely reduced role on the show's new season.
The publication claimed that he would only be appearing in a handful of episodes, with one source telling them: "It's going to be in the low single digits."
On September 9, Deadline queried CBS Entertainment President Kelly Kahl on how many episodes Harmon would be starring in the Season 19, but he would not reveal an exact number.
"Mark's always been part of the show, Mark's always going to be part of the show. In terms of his on-air appearances, we're just going to have to see how it plays out going forward," he explained.
So far, Harmon is only credited on IMDb as appearing in the 19th season's premiere episode "Blood in the Water".
Newsweek has contacted CBS representatives for further comment.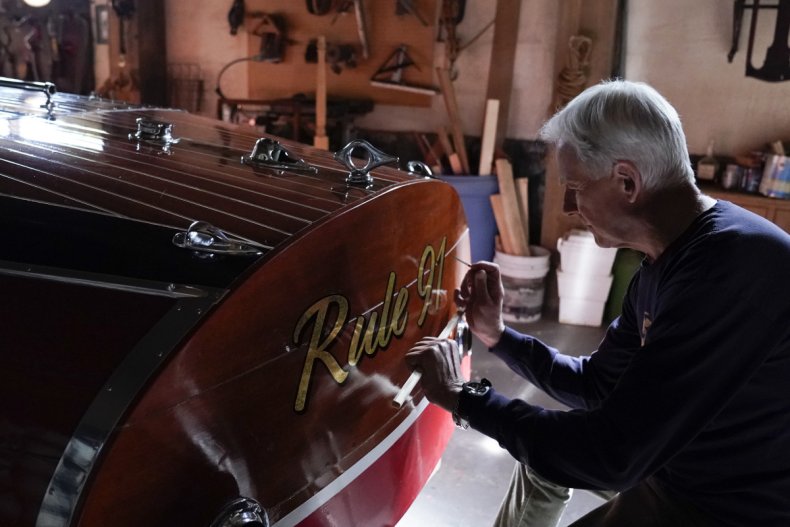 Is Gary Cole Replacing Mark Harmon On The Show?
Cole has been cast as a new series regular on NCIS, and his character Special Agent Park will be working with the team in Gibbs' absence.
While he is officially a regular in the new season, on IMDb the actor has only been credited with appearing in Season 19's premiere episode, much like Harmon.
Given the secrecy surrounding Harmon's involvement this season, it is unclear whether his character will be written off the show in favor of Cole, or if he is simply taking a step back.
While speaking with Deadline in May, Kahl stated that CBS is keen to have Harmon as long as he is interested in being a part of the show.
"We take it year-by-year with Mark, we'd love to have him as long as he'd like to be here. Even in this past season, he might have been light in a couple of [episodes], so we're happy to work around his schedule," he said.
NCIS Season 19 airs weekly on CBS from Monday September 20.