Kyle Rittenhouse Says He Wishes He Hadn't Gone to Kenosha 'a Hundred Times Over'
The attorney for Kyle Rittenhouse has said his client regrets going to Kenosha on the night he fatally shot two people and wounded another.
Rittenhouse, now 18, was acquitted on Friday of all the counts he faced relating to the shooting deaths of Joseph Rosenbaum, 36, and Anthony Huber, 26, and the wounding of another protester in August 2020.
Hours after the verdict, Rittenhouse's lawyer, Mark Richards was asked on CNN whether his client regretted going to the Wisconsin city that night.
"A hundred times over," Richards said, "Kyle said, 'If I had to do it all over again and had any idea something like this could happen, I wouldn't do it.'"
However, Richards said he wanted "to be clear" that it did not mean it was "regret for what he did that night under those circumstances."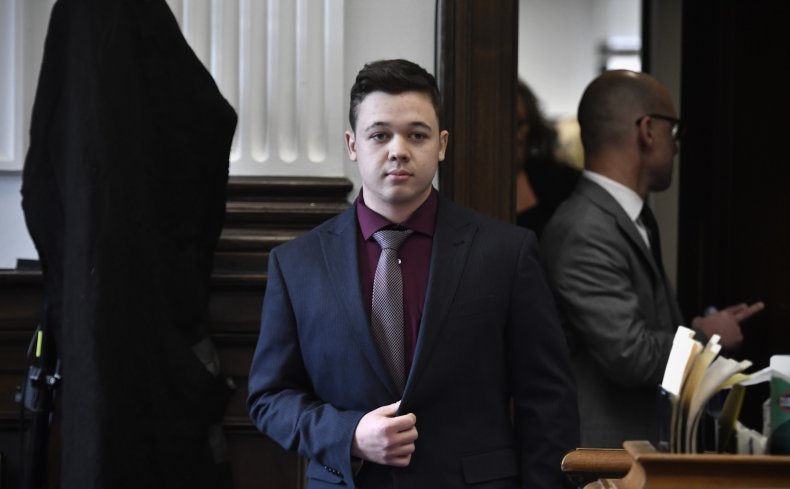 "Hindsight is always 20/20, if not better and he didn't want to kill anybody," Richards said, "he was left with the terrible choice, and he exercised that choice, which was found to be lawful."
Rosenbaum's and Huber's deaths came during demonstrations against police brutality that followed the police shooting of Jacob Blake, a Black man.
Rittenhouse, from Antioch, Illinois, had traveled to Kenosha and could be seen on security camera footage walking the streets with an AR-15 rifle. He eventually ended up facing off against protesters.
Rittenhouse's trial, after which there were more than three days of jury deliberations, has polarized the country.
Prosecutors said Rittenhouse's actions constituted intentional homicide, a sentiment shared by civil rights groups and the Black Lives Matter movement. But the jury deemed that Rittenhouse had acted in self-defense.
Anchor Chris Cuomo asked Richards if his client thought "he did anything wrong?"
"Legally, no," Richards replied. "Morally?" countered the Cuomo Prime Time host.
"He wishes he didn't have to do it," said Richards, "this case...has been so political, so 'yes or no'. The narrative that came out was not the truth."
Richards said Rittenhouse had ties to the Kenosha neighborhood he was in and he wanted to help out as the city was reeling from the violence.
Richards also spoke about how Rittenhouse's defense team took the risk of allowing the teenager to testify. They conducted mock juries in which Rittenhouse scored worse among jurors who did not hear his side of the story.
"I don't think anybody with a brain is going to go out and say 'I'm going to kill somebody and see if I can get away with it in self-defense,'" Richards said.
Rittenhouse is slated to appear on Fox News's Tucker Carlson Tonight on Monday.